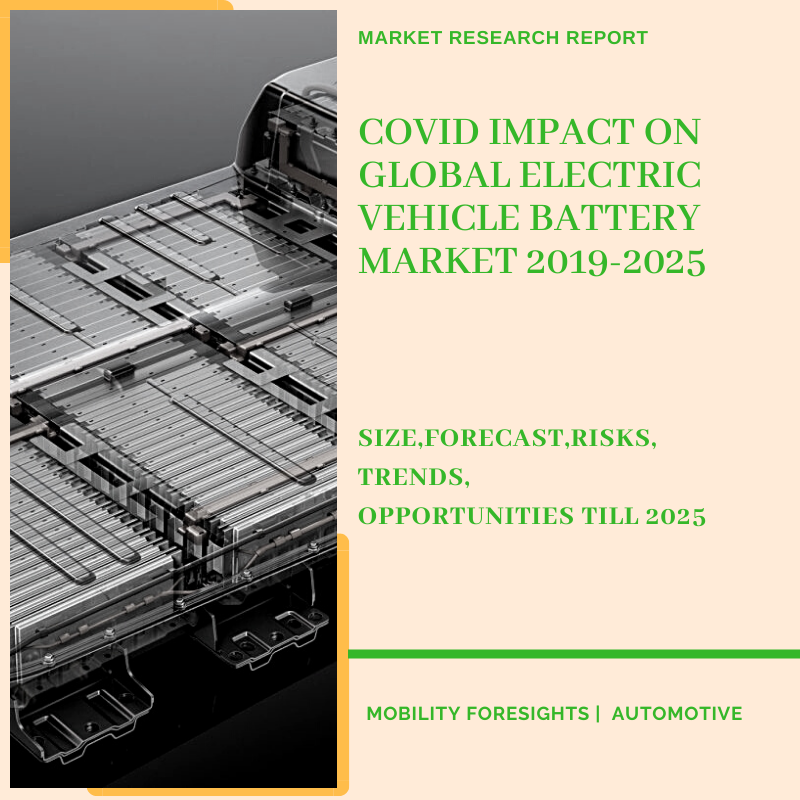 Electric Vehicles (EVs) accounted for 2.3% share of global passenger vehicle sales in 2018, the number went up to 2.4% in 2019 due to declining auto sales globally.
By 2025, we believe the share can grow to as high as 8% of global auto sales(subject to change in future). The most important factor, deciding every EV growth forecast is the global electric vehicle battery capacity.
Various NMC chemistries are being tested such as 811, 622 and 111 with the 1st digit being the parts of Nickel, 2nd Manganese and 3rd Cobalt.
Batteries are the "costliest" element of a battery electric car, representing 30-40% of the production price i.e. ~$10,000-$20,000 per car, depending on the vehicle segment and body type.
Most of the electric vehicle battery manufacturers are trying to improve the energy density (Wh/kg)-the global average is 250Wh/kg at present) in immediate future to further increase range (miles driven per charge).
Tesla which has 17% share of global BEV market, has struggled to deliver more of Model -3s because it has not been able to reach the target battery capacity of 35Gwh and is currently churning out just 24Gwh per annum.
Download sample- https://mobilityforesights.com/product/global-electric-vehicle-battery-market/
CATL with the highest electric vehicle battery market share globally, claims to have reached levels of 304Wh/kg as of June 2019, whereas BYD and Tesla are still in the range of 240-260Wh/kg.
VW(world`s biggest car manufacturer with 10.8M units sold in 2018) has plans to produce 1 million BEVs by 2025, if that holds true,VW alone would require battery capacity of 150 Gwh per annum.
Download sample- https://mobilityforesights.com/product/global-electric-vehicle-battery-market/
COMPANY PROFILES
LG Chem, Ltd

Contemporary Amperex Technology Co. Ltd (CATL)

SK Innovation Co., Ltd

Panasonic Corporation

BYD Company Limited

Tianjin Lishen Battery Joint-Stock Co., Ltd

Samsung SDI Co., Ltd

Guoxuan High-Tech Co., Ltd

Microvast Power Systems Co. Ltd

Envision Group

Automotive Energy Supply Corporation

Funeng Industrial (Ganzhou) Co., Ltd
THIS GLOBAL ELECTRIC VEHICLE BATTERY MARKET REPORT WILL ANSWER FOLLOWING QUESTIONS
Electric Vehicle Battery Market size and Forecast , by region, by application
Average B-2-B price for Electric Vehicle Battery Market, by region, per user
Technology trends and related opportunity for new Electric Vehicle Battery Market tech suppliers
Market share of leading vendors, by region,
Coronavirus impact on Electric Vehicle Battery Market earnings
Media Contact
Company Name: Mobility Foresights
Contact Person: Kunal Roy
Email: Send Email
Phone: +1-315-675-4056
Address:P3 & P4, HAL 3rd Stage 204,56/2
City: Bangalore
State: Karnataka
Country: India
Website: https://mobilityforesights.com/