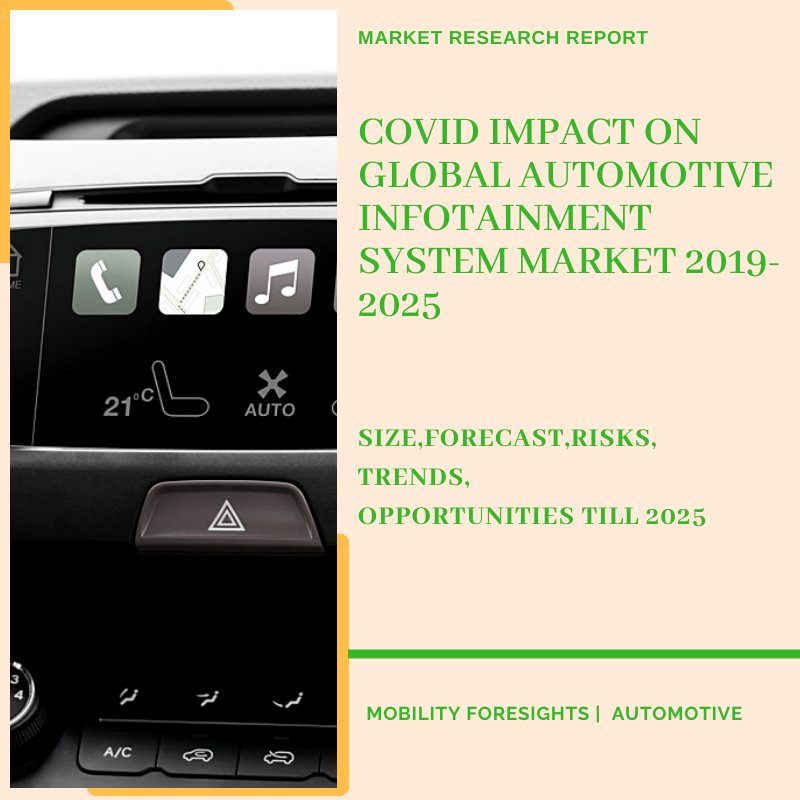 With the blistering growth of EV market, touchscreen infotainment market got a major boost as it is a must to find nearest charging station, vehicle range status, drive mode and other important vehicle parameters
As of July 2020, smartphone connectivity features like Android Auto, Apple car play and Baidu car Life are offered at-least as standard or on top trim on 81% of vehicles sold globally
In Europe, where 426 vehicle models are on sale, 7 inch touchscreens are standard on vehicles priced between 12,000-15,000 Euros. 8 inch touchscreens are standard on 5 out of top 10 best-selling vehicles
In US, 7 inch touchscreens are standard on 4 out of 30 top-selling vehicles whereas 8 inch and bigger screens are standard on 18 top 30 vehicles. Voice activated navigation is the #1 trend in the US automotive touchscreen infotainment market
In Japan, Car manufacturers have given less preference to connected services and Infotainment system and more weightage to ADAS.Features like Pre car safety (Collision avoidance support type with pedestrian detection function/ Millimeter wave radar + monocular camera system), Lane departure alert, Automatic high beam and ACC are standard on many vehicles but touchscreen infotainment is a paid optional
Globally, OEMs need to step away from dull 'black square and flat' automotive displays which are very common in today's car interiors. To deliver digital content to the user, screen size is a very important factor. In simple words, there is no substitute for square inches
OEMs typically get same system installed in multiple models to decrease sourcing costs and charge a Premium when customer selects it as optional extra during online configuration
For suppliers,Margins are comparatively lower in lower segment due to lower embedded content but suppliers have higher operating leverage due to high volumes in that segment. C& D or Mid-segment vehicles are the sweet spot for all vendors
Download sample- https://mobilityforesights.com/product/automotive-infotainment-system-market/
In the mid, B-C segment cars, a 7-8-inch capacitive touch- screen, with smartphone connectivity is standard with optional on-board connectivity and navigation.
With the blistering growth of EV market, touchscreen infotainment market got a major boost as it is a must to find nearest charging station, vehicle range status, drive mode and other important vehicle parameters.
In China, many domestic vendors have developed their own operating system to be deployed across all vehicles in the portfolio.
In Europe, Volkswagen has equipped its cars with e-Sim on higher trim cars like Golf, Polo, Tiguan, T-roc and Passat.
ARCFOX( BAIC`s upcoming EV brand to be launched in May 2020) has new generation 5G chip from Huawei which is Industry's first 5G-V2X hardware module.
In the premium segment, 10-12-inch screens can be commonly found with voice recognition,HD display, AI assistant, augmented-reality navigation,20+ remote controlled features (enabled via e-sim).
Volkswagen will have one uniform software platform(consisting of vehicle operating system "vw.os" and the Volkswagen Automotive Cloud) for all vehicles throughout the Group.
Download sample- https://mobilityforesights.com/product/automotive-infotainment-system-market/
COMPANY PROFILES (Complete System providers)
Continental AG

Denso Corporation

Bosch Group

Harman International Industries

Visteon Corporation

Aptiv Plc

Panasonic Corporation
COMPANY PROFILES (Technology Providers)
Microsoft Corporation

Alphabet Inc.

Baidu Inc.

Intel Corporation

Tencent Holdings

Huawei Technologies Co, Ltd

Alibaba Group

Tata Elexsi Ltd
COMPANY PROFILES (Chip/ Graphic Processor and storage Providers)
NVIDIA Corporation

Qualcomm Technologies, Inc

NXP Semiconductors N.V.

Tuxera, Inc.

SanDisk Automotive
COMPANY PROFILES (Touchscreen display Providers)
Cathode Electronics

Synaptics Incorporated

Atmel Corporation
THIS GLOBAL AUTOMOTIVE INFOTAINMENT SYSTEM MARKET WILL ANSWER FOLLOWING QUESTIONS
Automotive Infotainment System Market size and Forecast, by region, by application
Average B-2-B price for Automotive Infotainment System Market, by region, per user
Technology trends and related opportunity for new Automotive Infotainment System Market tech suppliers
Market share of leading vendors, by region,
Coronavirus impact on Automotive Infotainment System Market earnings
Media Contact
Company Name: Mobility Foresights
Contact Person: Kunal Roy
Email: Send Email
Phone: +1-315-675-4056
Address:P3 & P4, HAL 3rd Stage 204,56/2
City: Bangalore
State: Karnataka
Country: India
Website: https://mobilityforesights.com/