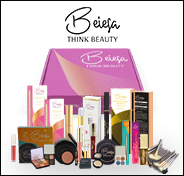 July 19, 2021 – Cosmetic brand BEIESA, has been a long-standing advocate for a cruelty-free cosmetic industry. The company, known for its exceptional cosmetic products, feels strongly that the production and distribution of cosmetic products should not form a threat to the lives of animals in the way of suffering or death.
Thanks to its eagerness to affect society positively as well as the quality of its inventory, BEIESA is one of the most revered cosmetic companies in the world. The BEIESA subscription beauty box has been gaining steady popularity for its quality of luxurious aesthetic beauty products. It is a simple and fun way to modify one's beauty collection. Every product is handpicked by the BEIESA team along with a few helpful instructions. The monthly box will contain a mixture of 3-5 deluxe samples and sometimes proper-sized beauty products from different categories.
"We are proud to call ourselves a cruelty-free cosmetic company that supports the movement on banning animal testing which prevents the suffering and deaths of animals. Millions of animals suffer because of the cosmetic industry, and we are here to stop it. We believe that this initiative has enriched our products and assures our customers that they are in good hands", says a spokesperson for BEIESA.
All BEIESA products are vegan, cruelty-free, clump-free, sweatproof, waterproof, and long-lasting. Among their best-selling products is the Long-last Cruelty-free Mascara. Made from a mixture of organic and lab-tested components, it has what every woman looks for in a branded mascara.
"Our BEIESA Voluminous Mascara will show off your beautiful lashes that are long-lasting and waterproof. The unique brush thoroughly coats every lash with fiber agents to make your lashes fuller and thicker all day", says a spokesperson for BEIESA.
Made of premium quality, BEIESA'S Enriched Liquid Eyeliner is another top-selling product in the market. It has a simple and unique way of enhancing the eyes. For the cleanest, most precise line, this felt tip liquid liner is the answer. It is one hundred percent vegan, cruelty-free, smudge-proof, sweatproof, and waterproof.
BEIESA Eyelash Growth Serum Treatment is known to work wonders. The liquid applied directly on the lash line (upper or lower) results in active agents being absorbed through the skin onto the lash follicles. It is easy to use and is designed for both women and men.
BEIESA continues to grow as a cruelty-free brand in the cosmetic industry. The quality and effectiveness of their products are constantly appreciated by a never-ending list of satisfied customers.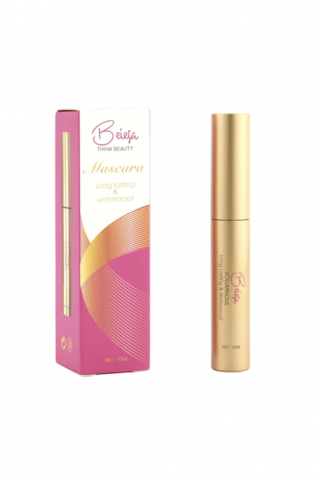 For more information, please visit:www.BEIESA.com, https://beiesa.com/products/mascara, and https://beiesa.com/products/eyelash-growth-serum.
Media Contact
Company Name: BEIESA
Email: Send Email
Phone: 800-354-2052
Address:34-3 Shunpike, #218
City: Cromwell
State: CT 06416
Country: United States
Website: http://www.beiesa.com