Cory Machado, Portuguese Luchador is on a huge vital mission to make the world a better place! Machado is no stranger to hard work since being raised with an old school work ethic passed down. Machado knows it's a long road ahead but isn't deterred. Growing up Machado learned that if you see a problem fix it. See someone in need – try to help. Want to be the best – work harder than anyone and everyone else. Machado has a lot of friends in Mexico and wanted to help. Machado the Portuguese Luchador is pledging 2,500 meals to families in need to help them during these challenging times in the world.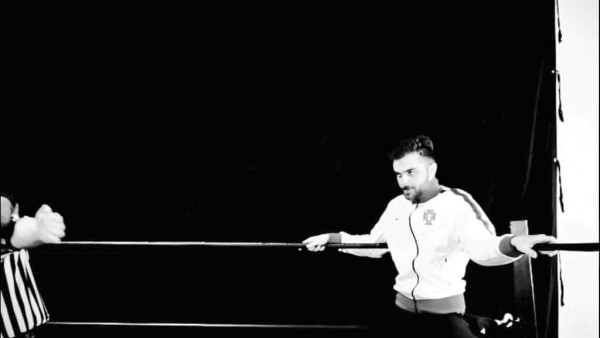 Its these ideals that have led him to work with many great high profile individuals and promotions, Providing over 25,000+ meals is no easy accomplishment and even in 2020, going hungry is still a huge issue in the world. Furthermore, Machado has helped donate almost 7,000 pounds of pet food to No Kill Shelters. Machado at such a young age Cory has been trying to give back while he's still blessed enough to do so. Donating over 500 turkeys for Thanksgiving to helping end hunger today, we can say he's definitely paying it forward! Machado plans on pledging an additional 500 turkeys this Thanksgiving to help out struggling families be stress free during the holidays.
Cory who experienced loss early on in his life has a special place in his heart for giving back to families who've also experienced tragic losses. In memory of Alyssa Byrne, Ashley Donohoe, and Ashley Carlson, he reached out to these families individually to give back in solidarity. Helping to campaign to fix the road that tragically took the life of Ashley Carlson in a car accident. Machado also threw a celebration of life party to honor them. Finding out about their goals and passions, Cory found ways to fulfill their dreams in different ways honoring their memories, and leaving their mark on the world for the people they would have become.
Finding his way into Professional Wrestling & Lucha Libre was an easy decision he told us, because some of his fondest childhood memories centered around him and his grandfather watching Pro Wrestling and Lucha Libre on his T.V., and his grandfather yelling at that T.V. in Portuguese! The emotions in his explanation were heartfelt as Cory discusses honoring his grandfather in just such a way. He tells us that for him, he saw a means to affect real change for more than just himself. Having immense respect for Pro Wrestling and Lucha Libre, he saw these platforms as that means.
Whether its providing meals to families in need to end hunger or honoring others' loved ones, Cory Machado truly exemplifies for us just what making difference really looks like. In memory of Ashley Carlson, Alyssa Byrne ,Ashley Donohoe, Alan Albor, Dre Solorio, Jack & Lee.
Media Contact
Company Name: NPWL
Contact Person: Kerry
Email: Send Email
Phone: 415 878 5695
Country: United States
Website: https://www.npwleague.com