Cory Machado, a Pro Wrestler, Activist, and Social Media Influencer, can now add Published Author to his growing list of accomplishments. Cory Machado is taking life as it comes and he's using it to make a difference and fulfill childhood dreams. Last week we were fortunate to interview Cory and to talk about his first book, the journey of becoming published, and his inspiration behind it all. "Smart Money: How Pro Athletes Don't Go Broke," was a major passion project for Cory as he himself has spoken to many Pro Athletes time and again who've played hard in their sport, and whom end up going broke not long after their retirement.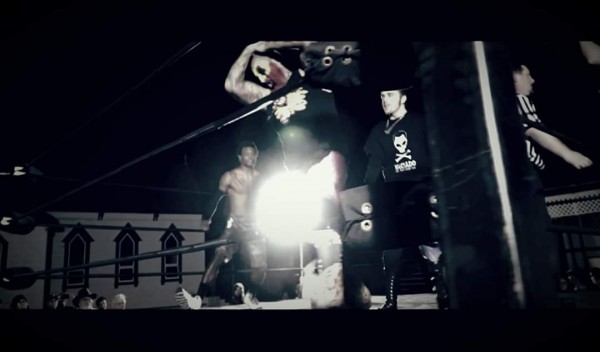 With Smart Money, Cory tells us that his goal is to help more Pro Athletes change that narrative for the betterment of all Pro Athletes across all of Pro Sports. Cory further explains that in his opinion, Press, T.V., Social Media, and so much more aren't taught in school. All of which are instantly and simultaneously thrown at Pro Athletes of whom are expected to know what to do, when to do it, and why. The immense pressure of living such a life in a fish bowl for the world to see and judge, often leading to less than desirable outcomes – hence his book, Smart Money. He feels his book, Smart Money, can help the next generation of Pro Athletes from having that become their unfortunate reality too by providing this as a helping hand when it can feel like there's no support.
Smart Money: How Pro Athletes Don't Go Broke, isn't just a book to Cory Machado, it's the culmination of years worth of study. The facts, data analysis, experiences shared from other players and more. Cory went further into detail about just how passionate he is on this topic saying, "being a Pro Athlete is a dream few get to experience and even fewer get to enjoy for a long career. I want to see more of them succeed!" He told us that if he helps even just one Pro Athlete with this book, it'll be worth it to see their life be better after their playing days are done. Cory ended the interview by stressing to us the importance of Smart Money. With a lasting impression, he said, "afterall, when we all were kids, dreaming our dreams, never in our wildest dreams did we ever dream about being broke…"
All we can say is WOW! We were stunned at powerful message that statement held. The more we thought and felt, we realized, he was right. Never in our wildest dreams did we ever dream of being broke. Here's to the success of his book, Smart Money: How Pro Athletes Don't Go Broke, and here's to the Pro Athletes that do read it and succeed long after their playing days are done.
Media Contact
Company Name: National Pro Wrestling League
Contact Person: Media Relations
Email: Send Email
Country: United States
Website: https://www.npwleague.com/