April 22, 2020 – Billions of people are staying at home, as the COVID-19 pandemic continues to unfold, doing almost all transactions online, which includes working from home, shopping, and also attending online classes, etc. And besides, according to the United Nations labor organization, the high estimate of 25 million people who could be out of jobs, due to a decline in global economic activities, will now be in search, online, for remote work from home jobs.
So, with the increase in online activities, there has also been a corresponding sophistication and increase in online phishing scams, luring gullible people into installing ransomware and other malware programs. Google reports that it is blocking over 18 million emails every day that carry malware or scams. Even at this, about 15 million dollars as of March 2020 has been lost to scams.
Themes related to the COVID-19 virus especially with the use of names like the Centers for Disease Control and Prevention (CDC) and The World Health Organization (WHO) are among the popular ways to make unsuspecting people click on links, open malicious documents, or share login credentials on scam websites setup for offering financial relief.
Most of these Phishing scams can be avoided by staying alert and cautious and following simple guidelines. And this is why the internet resources platform eFor-Real has compiled some great tips to stay secure.
"eFor-Real has made it a social responsibility to compile a couple of great resources from experts to help prevent online scams including phishing scams," says Cindy Alvarez of eFor-Real.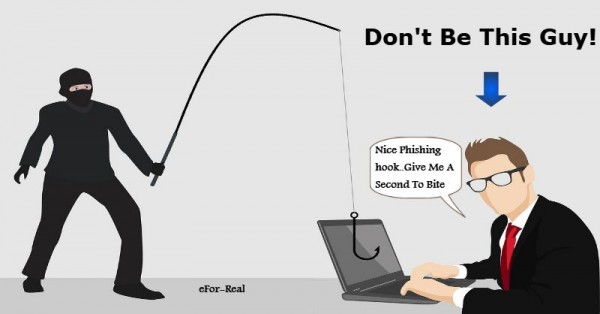 And in a positive light, regardless of the many problems associated with coronavirus, people are encouraged to take major advantage of the situation especially where it counts, like for example, spending time with family, taking better care of one's health, and improving one's finances to mention these important few.
For more information, please visit: www.efor-real.com
Media Contact
Company Name: EFor – Real
Contact Person: Cindy Alvarez
Email: Send Email
Country: United States
Website: https://www.efor-real.com/