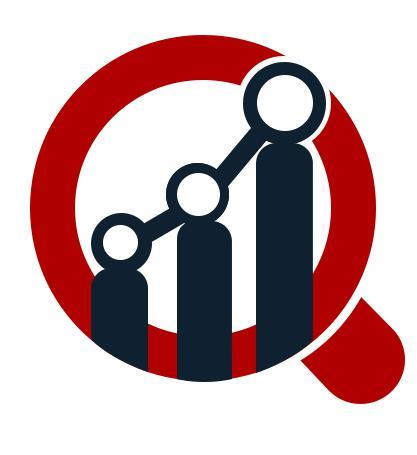 Global Muscle Stimulator Market Share, Key Players And Growth Analysis By Products (Transcutaneous Electrical Nerve Stimulator, Burst Mode Alternating Current, Neuromuscular Electric Stimulation, Interferential Current), By Application (Pain Management, Neurological And Movement Disorder Management And Musculoskeletal Disorder Management) – Forecast To 2023
Industry Landscape
Due to COVID 19 pandemic, the businesses are affecting in worse ways that resulted in low revenue generation throughout the lockdown period that went for four months. However, the global muscle stimulator market 2020 made itself safe during the pandemic by keeping stable revenue. On this Market Research Future reveals in its latest reports that the global market for muscle stimulator has put a firm foothold by attaining revenue of $ 768.3 million by the end of 2023. This could be achievable if the market is expected to expand at a rate of 6.1% during the years 2017-2023—which is also the forecasted period.
You Can Get Latest Free Sample Copy With Toc @ https://www.marketresearchfuture.com/sample_request/779
Muscle Stimulator Growth Boosters
The report has recorded that combination therapy using US, IFT, and MS devices has been trending the muscle stimulator market, particularly for joint pain and lower back pain. While IFT machines have been utilizing for chronic joint pain and lower back pain resulting from osteoarthritis, a considerable portion of the expanding OA patient pool in the Asia Pacific preferring this combined device therapy in place of conventional treatments. A preponderance of companies in APAC is thus expected to target hospitals and physiotherapy clinics, for augmenting portable combination device sales, which would push the market to a great extent in the future.
On the other note, electrical muscle stimulation devices have been used by sports professionals over the years, mainly during warm-up sessions in gyms. Besides widespread use in pre-endurance training, muscle stimulator devices are used during the cooling down sessions post-training. The decisive aim is to prevent muscle soreness through muscle stimulation and to cause soft contractions after vigorous activity. These factors have also indicated to be growth boosters for the market.
As per the World Health Organization (WHO), the world's population aged 60 or more might rise 2 billion in 2050 from 900 million, which was in the year 2015. Mount in the geriatric population is also possible to drive demand for muscle stimulators, which in turn is likely to expand the global market.
Despite these factors, some other factors, such as strict government policies in terms of regulation of the use of these devices, might be measured as restraint towards the market's growth. Approval for techniques and the introduction of new devices in the market is a challenge for the manufacturers because of strict government guidelines.
Muscle Stimulator Market Segment Review
The global muscle stimulator market is studied among segments of products and applications.
Depending on the products segment, the market has included burst mode alternating current, transcutaneous electrical nerve stimulator, interferential current, and neuromuscular electric stimulation.
Depending on the application segment, the market has included neurological and movement disorder management, pain management, and musculoskeletal disorder management.
Muscle Stimulator Market Regional Framework
Regionally, the global muscle stimulators market is studied among Europe, North America, Latin America, Asia Pacific, and Middle East & Africa
North America led the global muscle stimulators market in the year 2018. WHO, in 2011, reported that musculoskeletal ailments at the workplace cost US$ 213 Bn to the U.S., which is 1.4% of the GDP. Boost in the incidence of musculoskeletal disorders, the incidence of enhanced medical infrastructure, and the adoption of new technologies to boost the growth of the muscle stimulators market in North America.
Europe is the second-largest market for muscle stimulators owing to towering disposable income and usage of devices in the sports medicine field.
The market in the Asia Pacific might expand at a rapid pace during the forecast period in support of the rise in health & fitness awareness and acceptance of smart devices for maintaining good health.
Similarly, regions such as Latin America and Middle East & Africa are also anticipated to be lucrative markets for muscle stimulators in the forecast period in support of upgraded health care infrastructure. Besides, lenient rules & regulations set by regulatory bodies in the region are likely to motivate the market in these regions.
Muscle Stimulator Market Top Market Players
Top players profiled in the report are Mettler Electronics Corp., DJO Global, Inc., Zynex, Axiobionics, OMRON Corporation, NeuroMetrix, Inc., Tone-A-Matic and others.
Read Complete Report With Toc @ https://www.marketresearchfuture.com/reports/muscle-stimulator-market-779
NOTE: Our team of researchers are studying Covid19 and its impact on various industry verticals and wherever required we will be considering covid19 footprints for a better analysis of markets and industries. Cordially get in touch for more details.
About Market Research Future:
At Market Research Future (MRFR), we enable our customers to unravel the complexity of various industries through our Cooked Research Report (CRR), Half-Cooked Research Reports (HCRR), Raw Research Reports (3R), Continuous-Feed Research (CFR), and Market Research & Consulting Services.
Media Contact
Company Name: Market Research Future
Contact Person: Abhishek Sawant
Email: Send Email
Phone: +1 646 845 9312
Address:Market Research Future Office No. 528, Amanora Chambers Magarpatta Road, Hadapsar
City: Pune
State: Maharashtra
Country: India
Website: https://www.marketresearchfuture.com/reports/muscle-stimulator-market-779