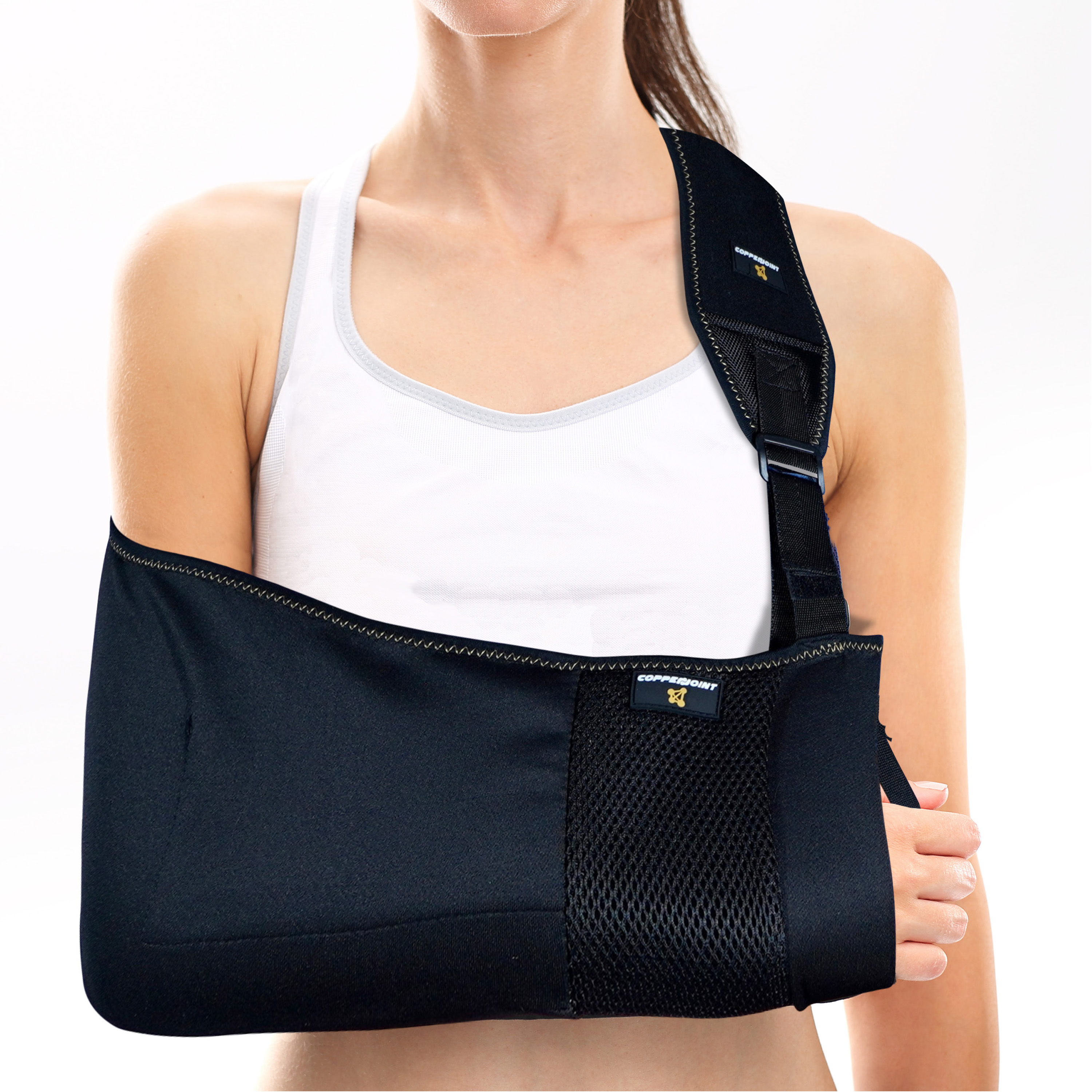 CopperJoint has released an all new arm sling. The company is known for making some of the finest copper infused supports of all time. They are affordable and help in relieving pain.
CopperJoint is one of the ace companies that has been doing a great work. They have been making some of the finest copper infused supports that help people in getting rid of the pain in the right way sans side effects.
The company recently released a new arm sling that has been made using the finest quality of materials. The best quality of copper is likely to help you get rid of free copper ions which in turn will allow you to enjoy relief in pain.
The arm sling has been receiving great response already. It comes in a free size which means that it will suit anyone. The right quality of breathable fabric means that one can wear it all day long. It is designed to be light in weight and super comfortable as well. It can be used for different conditions including sprain, dislocation, rotator calf injury and more.
Stefano Starkel, the founder of the company was quoted as saying, "We are really happy with the response we have managed to get. We put in a lot of emphasis while designing the products and try our best to ensure that the end result is of the finest quality we could have asked for."
The sling comes with a shoulder strap that helps in acting like the right support. It also ensures that pain will heal and the user is bound to enjoy the right kind of relief as well. It also comes with an internal pocket wherein one can keep the phone or other important supplies as well. The arm sling has been designed to offer accelerated comfort.
Those who would like to know more about the product and even the ones who would like to check out the wide array of different products that CopperJoint has been making should make it a point to visit https://www.copperjoint.com
About CopperJoint
CopperJoint is one of the ace companies that has been making the best of copper infused supports. The products are made from the best quality of copper ions that help in pain relief in the right manner sans side effects.
Media Contact
Company Name: CopperJoint, LLC
Contact Person: Stefano Starkel, Founder
Email: Send Email
Phone: 302-604-6421
Address:30 N Gould St Suite 4397
City: Sheridan
State: WY 82801
Country: United States
Website: www.copperjoint.com