Featuring an 8-in-1 Visual Macro Keyboard Hub, a Full-Featured Interface, intuitive Touch Control, and customizable One-Key Application Triggering
Kickstarter is today the launchpad for CopGain H3, at <https://bit.ly/3Ypk3e5>, a compact high-performing stream dock and connectivity hub that is promising backers unparalleled efficiency gains powered by its features.
As a multifunctional keyboard with a touchscreen, the Stream Dock side of CopGain H3 offers a world of functionalities that support the user's productivity. The device allows users to create and customize one-touch command shortcuts. Its 3.5-inch IPS touchscreen offers enhanced interactivity and on-screen customization of tasks and options.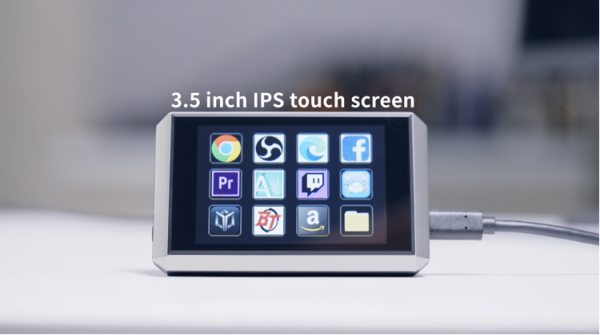 CopGain H3 features 12 fully customizable buttons that allow users to set up with different macro keyboard functions. "We may be talking about an enjoyable gaming session or a highly complex app development project. Whichever it is, with our device users can create sequences of functions triggered by one single button," said Mr.Qiao,director of the CopGain H3. There is also an icon library available that allows users to select the most suitable icons to facilitate the identification of each key and its function.
A stand with two adjustable angles is also built in, so that users can choose between both angles depending on the tasks that are being performed. "It will also always stay up-to-date since this device supports a variety of plugins and optimized online upgrade updates," Mr.Qiao added.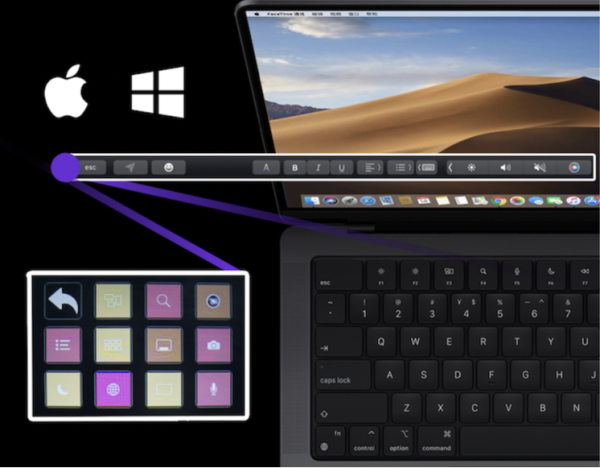 CopGain H3 is compatible with MAC and Windows systems, and it supports the MAC touch bar, animated elements, and emoticons. On the other hand, the included user-friendly software requires no special skills, and turns setting up and starting to use this keyboard into a fast and enjoyable experience for users.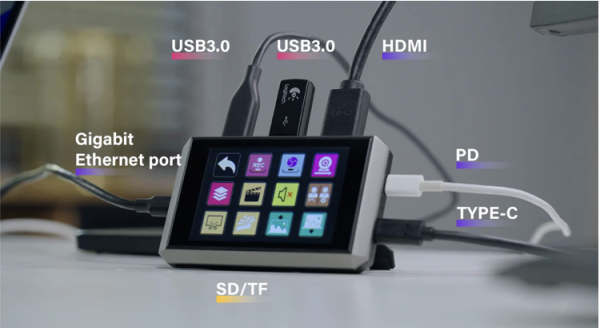 "As a connectivity hub, CopGain H3 is also remarkable," the campaign representative stated. The device supports 3140*2160 4K 30Hz video expansion and both the duplicate screen display mode and the extended screen display mode when connected to a monitor. Two high-speed USB 3.0 interfaces with a maximum transfer bandwidth of 5.0Gbps are also included to guarantee outstanding speed and responsiveness from peripherals, as well as an RJ45 port to make a stable and secure Gigabit Ethernet connection possible.
An SD/TF port is also part of the equation, allowing users to rely on USB 2.0 data transfer capabilities with a transfer rate of 12-480MB/s. When it comes to charging, CopGain H3 supports a maximum of 100W charging, being able to fast-charge devices and deliver robust power to a smartphone or a laptop.
"We've also made it very lightweight and compact, so that it could also be easy-to-carry," Mr.Qiao further noted, adding that the company expects users to take CopGain H3 with them in their bags to use it whenever necessary, in any context or place.
The CopGain H3 campaign on Kickstarter at <https://bit.ly/3Ypk3e5> is seeking to raise $5000 to fund the large-scale production of the device, which will be offered Super Early Bird reward to the backers who support the campaign.
About CopGain
CopGain's mission is to provide innovative solutions that add convenience and efficiency to the daily work of modern professionals. Our portable 3C products combine advanced technology with exceptional performance to allow users to work in a smarter and more efficient way, regardless of where they are and what they do.
For more information, please visit <https://bit.ly/3Ypk3e5> or contact CopGain Team at media@copgain.com
Media Contact
Company Name: R&T Brothers LLC
Contact Person: CopGain Team
Email: Send Email
Country: United States
Website: https://bit.ly/3Ypk3e5