March 3, 2020 – Tim de Vries owner of 'STUDIO Tim de Vries' is an artist unlike any other. Shuttling between Ibiza and Amsterdam, Tim transforms consumer products into objects of art. In doing so, he also questions society's standards, its unwritten rules, and the clash between the hidden and the obvious.
Tim de Vries is living a lifestyle others can only dream of. He enjoys sunsets in Ibiza, skis in the Alps, sips beer in the Mediterranean, and races sports cars and motorbikes. Tim is an inspiration to other artists as proof that you can live a life of luxury.
For Tim, we can live life on our own terms, the way we want to. "Who is to say what has to be hidden, and what not?" he asks.
As an artist, Tim mastered epoxy resin a long time ago. His famous art objects include The Hangover Table, The Goldrush Case, and the brick phone that look straight out of the movies. The influences are easy to figure out: 'Star Wars', 'Indiana Jones', 'Wolf of Wall Street', 'Back to the Future' and 'Beverly Hills Cop'.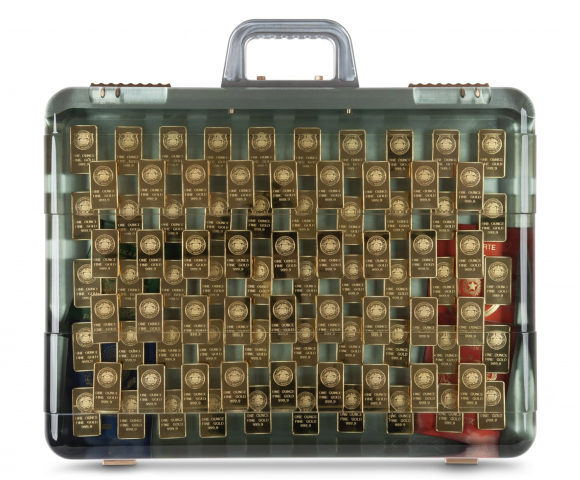 Tim is an 80s kid. Born in 1980 in a small countryside village in The Netherlands, Tim dreamed of becoming an archaeologist and adventurer hunting for hidden treasures, just like his favorite hero of the time Indiana Jones. Today, he is busy creating treasures, making custom art objects with memories and cherished experiences.
The role of Ibiza in Tim's journey also stands out. He studied business in Amsterdam and worked in real estate in Ibiza. The free air of the island broadened his mind and relieved all social pressures. Tim went on to enjoy the forbidden pleasures and learned to question society. The wild nightlife is what he had always wanted to escape into during his childhood days.
Today, Tim derives inspiration from movies, news, city life in Amsterdam, Ibiza's laidback life, and the visual culture of America. His popularity has grown, being featured in 'Vice', art magazines in South America, and a recent CBS interview.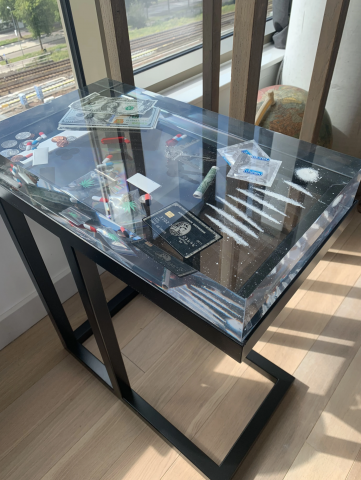 "I expose secrets with the transparent epoxy resin. By hiding the items in plain sight, the artist questions the secretiveness of it all. He objects to the unwritten rules of society," says Tim.
Tim's current project is "The Case". The project reveals Tim's artistic mastery at its peak. The belongings of "The Case" kept underneath are a metaphor for what one would find below the surface of society, thus exposing how we judge others, and ultimately, ourselves.
Follow Tim de Vries on Instagram: https://www.instagram.com/studiotimdevries/
For more information, please visit: www.studiotimdevries.com
Media Contact
Company Name: Otter Public Relations
Contact Person: Jay Feldman
Email: Send Email
Phone: 954-621-6394
Address:150 E Robinson St #2007
City: Orlando
State: FL 32801
Country: United States
Website: https://otterpr.com/