Tacoma marketing and business development firm helps entrepreneurs network for improved performance.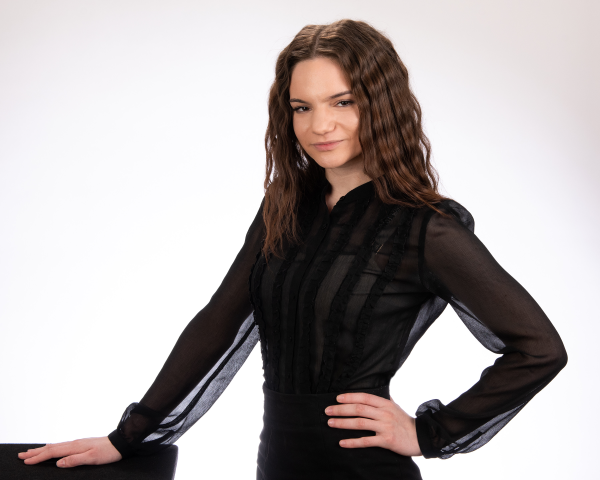 Rae Enterprise LLC, a growing Tacoma, Washington-based marketing and business development firm founded by Taylor Rae, is on a mission to reshape the future of entrepreneurship. Committed to fostering the growth and success of aspiring business professionals, the company has been tirelessly working on groundbreaking software designed to revolutionize how entrepreneurs connect and thrive. The soon-to-be-released software is set to transform the business landscape and is a testament to Rae Enterprise LLC's core values of Recognition, Ambition, and Excellence.
In an era where networking and collaboration are crucial to success, Rae Enterprise LLC recognizes these elements' pivotal role in an entrepreneur's journey. With a deep understanding of the challenges emerging entrepreneurs face, Rae Enterprise LLC has created a supportive ecosystem, culminating in launching their innovative software, aptly named Success Club.
Success Club is not just a name; it's a thriving community of like-minded individuals brought together by Rae Enterprise LLC.Every other Tuesday, entrepreneurs gather at the marketing offices of Rae Enterprise LLC for engaging masterclasses, strategy sessions, collaborative work sessions, and more. The atmosphere is enriched with excitement, with attendees enjoying complimentary books, raffles, and beverages, ensuring a comfortable and inspiring environment for learning and growth.
One unique feature of Success Club is the "Three Strategic Tasks" initiative. Participants are encouraged to set three critical business objectives and work diligently to achieve them before the next meeting. It's a testament to Rae Enterprise LLC's commitment to pushing its members toward excellence.
The Success Club software introduces a point and leadership system that incentivizes natural and organic business networking among community members. This system encourages members to support each other's businesses by leaving LinkedIn recommendations and connections, providing reviews, exploring each other's websites and services, and offering valuable feedback. In essence, it's a unique form of crowdsourced marketing that empowers entrepreneurs while fostering a spirit of camaraderie.
Furthermore, the software introduces an interactive game system designed to enhance participants' business knowledge and skill application, and a chat function will facilitate real-time communication.
Success Club's software also offers a comprehensive goal-tracking system. Participants will receive automatic reminders and be paired with accountability partners. Additionally, the software features goal profiles and timing systems to ensure that members stay on track to achieve their objectives.
As Taylor emphasizes, "Our software is designed to be more than just a platform; it's a powerful tool for entrepreneurs to connect, collaborate, and grow together. We believe in the strength of community and are dedicated to helping our members succeed, one connection at a time."
Rae Enterprise LLC is committed to providing entrepreneurs the resources they need to thrive in an ever-evolving business landscape. The forthcoming Success Club software represents a significant step toward this mission.
For more information about Rae Enterprise LLC and Success Club, please visit https://www.rae-enterprise.com.
Media Contact
Company Name: Rae Enterprise LLC
Contact Person: Taylor
Email: Send Email
Phone: 253-331-8487
Country: United States
Website: www.rae-enterprise.com