ReKonnect® is a social networking application. Recently, the platform has introduced multiple features that adhere to privacy, security, ad-free, and self-moderation ideals.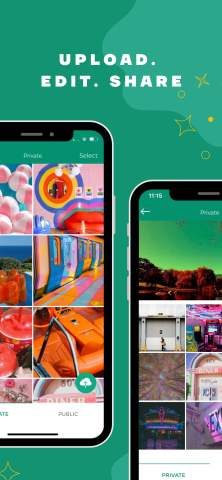 ReKonnect® has established itself as a social networking application. In the latest development, the company brings multiple features adhering to the ideals of privacy, security, ad-free, and self-moderation. The application facilitates various functions, including creating social networks, sharing memories, creating a membership of groups, sharing rides, tracking orders, and discovering accommodation options and employment prospects, among others.
With the new developments, ReKonnect is available for download on the Google play store and Apple store for Android and iOS users. The new features enable its users to enjoy the following features:
VIDEO – People can Upload their Memories Securely

No Ads and no Algorithm.

Video Editing is Made Easy for its users.

Users can Konnect & Share Videos

The applicants can watch Videos Organically
Furthermore, ReKonnect builds a safe, ad-free place to store all their user's videos securely. People can decide who sees their content and what content they want to see. Additionally, the application gives an experience of effortlessly customizing the look of the user's videos and making them uniquely theirs. They also can experience limitless memories with unlimited storage. ReKonnect cares about its clients. Therefore, there are no Ads and no suggested content. The paid version of the application provides users with enhanced security, an ad-free experience, and a self-moderating community.
ReKonnect® aims to offer a variety of features, such as a safe way to chat with end-to-end encryption, the ability to update a user's status, the ability to create and join groups and pages, help and support for users to set up their virtual store to sell and promote their items, order tracking, the ability to find new places, and the ability to search for a job with the job title, organization name, category, salary, description, qualifications, and locations.
Consequently, it lets people download a wide range of movies and music, and people can use this network to share their ideas with the world by choosing a topic, or a news title, uploading images, and editing their content. It also helps and empowers entrepreneurs, producers, journalists, musicians, and artists. ReKonnect® users can keep their conversations and activities private by locking the ReKonnect app with the Touch ID or Face ID on their device.
About the Application – ReKonnect
ReKonnect® by ConnectSocial Inc was created by Tariku Bogale in April 2017, headquartered in Palo Alto, California, under ConnectSocial Inc, a tech firm based in Silicon Valley. ReKonnect® is based on blockchain technology, a decentralized network that allows users to regulate their feeds.
It is recognized as an award-winning social networking platform that was conceived as an alternative to Facebook and other social networking applications.
For further information or download the app, visit the link: https://play.google.com/store/apps/details?id=com.connectsocials&pli=1
Media Contact
Company Name: ReKonnect
Contact Person: Palo Alto
Email: Send Email
Country: United States
Website: https://www.connect.social/