Portable and foldable ergonomic stand allows users to elevate the height and adjust the angle of laptops while keeping phones easily within reach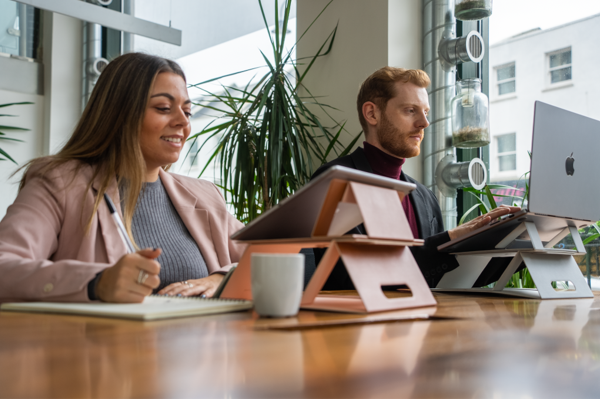 Coiclic N1 Foldable & Portable Laptop Stand was launched today on Kickstarter, at <https://www.kickstarter.com/projects/1961184332/coiclic-n1-foldable-and-portable-laptop-stand?ref=1e9oht>, as a stand that is designed to bring an ergonomic, healthier, comfortable, and more experience to digital professionals.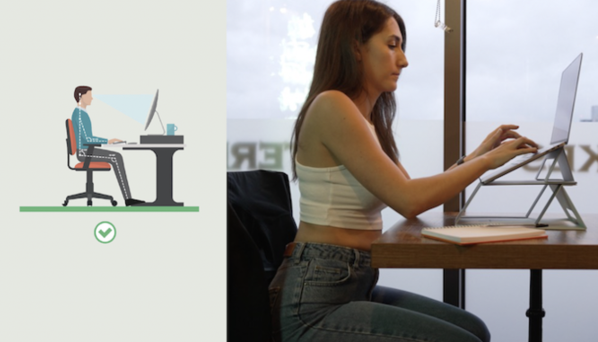 Coiclic N1 allows users to choose the desired height for the laptop and adapt the preferred angle according to the size of the desk where it is being used. The laptop screen's height will be elevated in a way that will allow the user to keep the neck relaxed, working in a natural position while looking straight at the screen. It also supports a comfortable typing experience with no strain.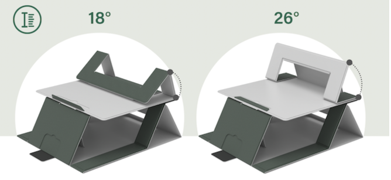 The stand can be adjusted to an 18° or 26° angle at will, and the laptop's height can be elevated by 106mm. Four available folding states also mean more versatility and give the user more options. "Want to get some rest for your hands? Fold Coiclic N1 to bring its height back to the desktop level. Want to also get some rest for your elbows, especially if you're working at a desk that is long? Easy: fold Coiclic N1 to extend it, keeping the laptop—and its keyboard and screen—more distant, so that you can stretch your arms while working. Coiclic N1 gives you these and two other folding options," said product design of the Coiclic campaign.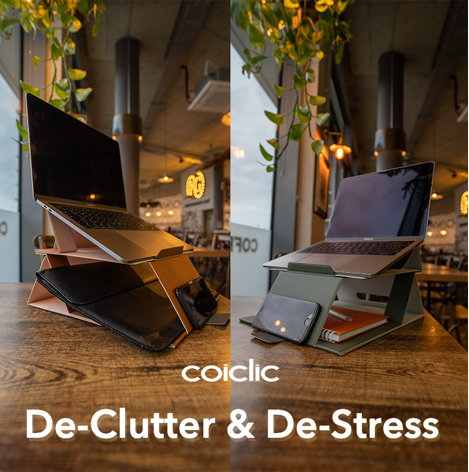 The stand's design also includes a specially designed space that makes it possible for users to keep pens, notes, and other elements neatly organized below the stand, as well as a special space for charging cables so that devices can be charged while the user keeps a de-cluttered space.
Coiclic N1 Laptop Stand is also designed with an anti-skid surface, so it keeps the user's phone conveniently held next to the laptop, with adjustable angles, making it easy to visualize both screens in an optimized working flow. Its slim and sturdy structure makes it easy to carry but very stable, preventing shaking while working.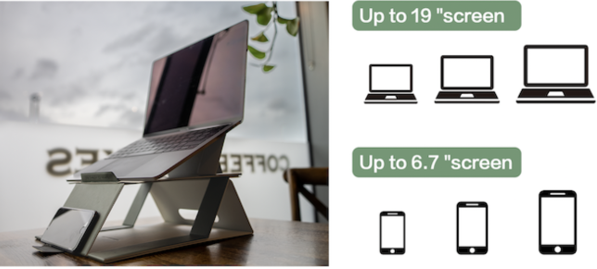 The stand can easily hold up to 5kg, supporting any laptop with a screen size of up to 19" and any smartphone with a screen size of up to 6.7".
The Coiclic N1 Foldable & Portable Laptop Stand campaign on Kickstarter at <https://www.kickstarter.com/projects/1961184332/coiclic-n1-foldable-and-portable-laptop-stand?ref=1e9oht>, is seeking to raise $3,000 to fund the large-scale production of the device, which will be offered early and for a special price to the backers who support the campaign.
About Coiclic
Coiclic is a brand created by Qingdao Coiclic Technology Co., Ltd., a company in which our founders and core team have invested their extensive expertise in the consumer electronics industry. We intend to combine ergonomic design with sensors, linear drive technology, and IT technology to create ergonomic intelligent hardware products with futuristic attributes.
Media Contact
Company Name: Qingdao Coiclic Technology Co., Ltd
Contact Person: Coiclic Team
Email: Send Email
Country: China
Website: https://www.kickstarter.com/projects/1961184332/coiclic-n1-foldable-and-portable-laptop-stand?ref=1e9oht