Full-service management label, City Star Recording, set to partner with Ethika amidst collaboration with other entertainment outfits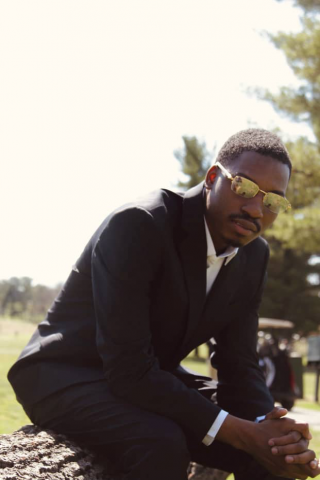 City Star Recording is not resting in the pursuit of challenging the status quo in the music scene by collaborating with relevant stakeholders in the industry to promote talented acts and help them reach their full potentials. Experienced music business executive, Codell "Cali'D" is looking to leverage his connection and expertise garnered over the years to chart a new course in the music and entertainment industry.
The global music and entertainment industry has undoubtedly witnessed a series of evolution over the years, growing to become a multi-billion-dollar market that serves millions of people in different parts of the world. Different stakeholders have emerged in recent times, with tons of talented acts, songwriters, music producers, and record labels working together to deliver amazing songs to their target audience. Unfortunately, the structure of the business has not particularly favored artists, especially up-and-coming and indie musicians. However, the team at City Star Recording under the leadership of the forward-thinking Codell "Cali'D" is looking to change this narrative as substantiated by their collaboration with Ethika.
City Star Recording is currently working with Ethika and building outstanding business relationships with other major record labels to offer exceptional management and promotional services to artists across different genres. The company also offers consulting and business development to artists, with a current lineup of talented acts that are committed to delivering impactful music to a global audience.
City Star Recording currently manages Yung Inkky and TTG Toolie, with plans to add more fantastic names to the army as part of the plan of making a difference by building a unique relationship with consumers and audience to develop a different variety of sounds.
About City Star Recording
City Star Recording was founded by Codell "Cali'D," an experienced professional in the music business, working for Route Runna Defjam as a promoter for the likes of Dave East, Big Sean, Nicki Minaj, Drake, 2 chains, YG, Migos, and other A-list artists. Headquartered in Baltimore, City Star Recording stands out from their contemporaries for their authenticity and versatility, with strong connections within the industry to set the pace as opposed to following the trend.
Media Contact
Company Name: City Star Entertainment LLC
Contact Person: Media Relations
Email: Send Email
Phone: +1 (213) 949-4239
Country: United States
Website: https://instagram.com/citystarrecording?utm_medium=copy_link