The COALAX fast-heating hand warmer bag for outdoor activities was designed to provide heat to help the user feel warm and comfortable during the winter. The hand warmer bag helps to alleviate the stiffness of the hands caused by extreme cold among other winter-induced discomforts.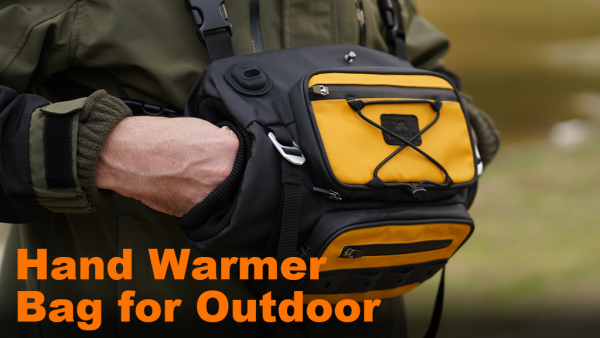 The COALAX fast-heating hand warmer bag warms up in 3 seconds once powered on, providing nearly instant warmth. This handy accessory is great for your outdoor activities, such as fishing, skiing, or even just waiting at the Metro station. It will keep your hands comfortably warm no matter what you're doing. With the Coalax hand warmer, you are only three seconds away from comforting warmth.
Users can remain connected for up to 14 hours without fear of running out of power with COALAX's UL-certified safe 5000mAh power bank.
Speaking about their utility bag, the CEO of COALAX said: "you can easily monitor the current temperature with our intuitive color display and adjust it by pressing the button for 2-3 seconds. Our device offers three heat settings at 37℃, 45℃, and 52℃. Our utility bag has ample compartments that allow for organized packing of your belongings. It also has water-resistant pockets to protect electronic devices such as power banks and mobile phones from water damage inside the bag."
The stylish and convenient design of the Coalax hand warmer utility bag makes it the ideal accessory for those colder winter days. Its sleek and modern design adds a touch of style to any outfit, while the warm and cozy interior ensures that your hands remain comfortable and toasty, even in the most frigid weather. In addition to comfort, the warmer bag has been thoughtfully designed with convenience in mind, It can be worn around the neck, over the shoulder, as a messenger bag, or around the waist. We also have a waterproof cap for added convenience in multiple scenarios.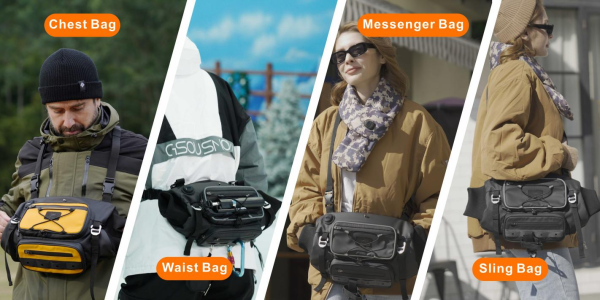 One of the great features of this hand warmer muff is that it is machine washable. This means that users can easily clean it at home in their washing machine, this is especially convenient if users use the muff frequently, as it can get dirty or sweaty over time. Plus, being able to machine wash the muff means that users can keep it fresh and hygienic, ensuring that it stays comfortable and warm to use.
About COALAX
COALAX is passionate about creating heated hand warmer bags that are suitable for people of all walks of life. The company has firsthand experience with the challenges of dealing with cold weather and is determined to turn this idea into a reality, and after much hard work and dedication, they succeeded.
Media Contact
Company Name: Coalax
Contact Person: Yuki
Email: Send Email
Country: United States
Website: http://www.coalax.com/