Certified Marriage Mentor, Minister, and Author, Coach P'Angela Jones, announces the upcoming release of a new book, an anthology W.I.L.D. Wives to share stories of women who have built happy, healthy marriages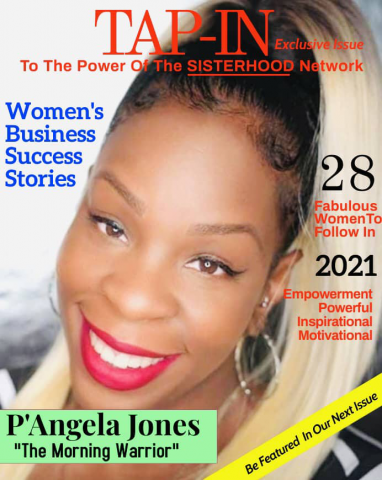 Coach P'Angela has witnessed both sides of the relationship spectrum, born to parents that were married for almost two decades before going their separate ways while remaining the best of friends. Consequently, she has leveraged her experience to personify the process of building happy relationships in understanding that marriages work just like anything else in life, reiterating that work needs to be done to reap the rewards. Coach P'Angela and her husband Darry Jones established a radio show "The Morning Do" using a highly personalized approach to strengthen, support, educate and help couples unify and restore their marriages. Over the years, the duo has impacted the lives of over 300,000 couples.
"Wouldn't you like to know the secret sauce?" The approach adopted by Coach P'Angela is particularly unique as she follows her belief that God's purpose in marriage goes way beyond the traditional norms. Her gift of compassionate insight helps guide others to make positive changes in their relationships. Coach P'Angela Jones, a Marriage Enthusiast and relationship expert, has been able to change this narrative through her several initiatives with 16 years as a spiritual advisor, leadership developer, community event planner, and think tank facilitator.
Coach P'Angela Jones has reiterated her commitment to helping marriages and families as she recently announced plans to launch a new book titled W.I.L.D. Wives. Over the years, the author and inspirational speaker has used several platforms to help people unlock potential in otherwise dysfunctional relationships, with a proven ability to support the development of marriages and the maintenance of a healthy family structure.
Coach P'Angela has been featured in TAP-IN magazine as one of the 28 powerful women to follow in 2021.
Among her areas of expertise, experience, and education Coach P'Angela holds several Certifications as Marriage Mentor, Certified Trainer for the Nationally Acclaimed Program "Strengthening Families Program," developed at Iowa State University and "Elevate Marriages Program" developed at The University of Georgia and is a Certificate Passion Coach with ICF Accreditation.
As she continues to be an inspiration globally to women, P'Angela is a Certified Passion Coach, helping women uncover or recover their passion for life. Coach P'Angela is the Host and/or Co-host of several events locally and worldwide. The SheEO District Community is a networking community of women entrepreneurs. Coach P'Angela is the host of the SheEO Morning Show "Morning Motivation! w/P'Angela Jones", co-founder of WifeCon, the first ever conference for wives and by wives, co-host of Wife Talk Tuesday a visual podcast, and the host of the SHEEO Meetup Miami Women's Conference in Sunny Isles Florida July 2021.
Coach P'Angela, a change agent, believes in giving back and help to make a difference. She recently participated in the largest annually 2021 Atlanta Journal-Constitution Peachtree 10K Road Race, an event that brings awareness and impact the lives of thousands of families in different parts of the world.
Being a creative thought leader and influencer Coach P'Angela, has a specialty in hosting entertaining and informative brunches across the nation.
For more information about P'Angela Jones and to enjoy a free 15-minute vibe session with the relationship expert, visit – www.pangelajoines.com. P'Angela can also be found across social media, including Calendly, Facebook, and Twitter.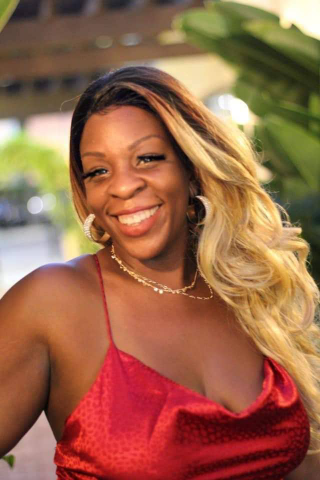 Media Contact
Contact Person: P'Angela Jones
Email: Send Email
Phone: 470-839-5915
Country: United States
Website: https://twitter.com/queenofthejones?lang=en