Talented Christian recording artist, Clyde J, announces the release of his EP titled "ISAIAH 11:12" amidst rave reviews for "Believers," one of the singles from the project
Clyde J is looking to take lovers of impactful, gospel music on an amazing ride with his inspirational sounds as he drops his debut EP titled "ISAIAH 11:12." The New Orleans native has already shown his versatility as an entertainer, with the multi-instrumentalist, singer, and song writer blessing the ears of his fans with entertaining yet thought-provoking songs filled with messages from the Holy book.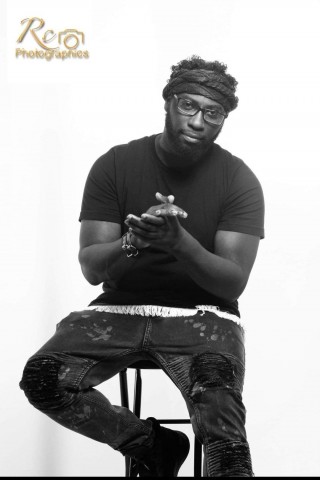 The music industry has undoubtedly witnessed a series of evolution over the years, with the contributions of different stakeholders, including artists, producers, and record labels helping to grow it into a multi-billion-dollar market. The contributions of gospel artists to the growth of the industry have been phenomenal, to say the least, and Clyde J is looking to take the experience a notch higher. His recent project, "ISAIAH 11:12," has substantiated this claim, as he looks to take believers on a journey to Zion through music.
"ISAIAH 11:12" offers a declaration saturated with a rich dynamic, motherland texture, breaking forth an international sound that calls and assembles Yahweh's chosen and scattered people. "Believers," which is the first track on the EP is already rocking the airwaves, delivering a captivating and alluring sound to listeners. It would also be available on the 21st of May, 2021. The single invokes accountability, urging believers to "Put their hands up" and stay true to their personality while girding up their faith for the journey ahead.
Clyde J has carved a niche for his amazing wordplay, with his passion for creating life-changing songs palpable in every line he drops. His raspy yet melodic vocal texture compliments the live instrumentation presented on Clyde's very first EP.
Hot from the sounds of NuAmbience Productions, the "breath of fresh air" with new music as delivered by Clyde J in "Isaiah 11:12, The EP" is available across several digital platforms.
For more information about "ISAIAH 11:12" and other works from Clyde J, please visit – www.clydej.com. Clyde J can also be found across several social media platforms, including Facebook, Instagram, and Twitter.
About Clyde J
Clyde J is a Louisiana native Christian contemporary recording artist Clyde J who aims to touch millions of lives across the globe positively by spreading the message of Christendom through music. He started music at 11 and has honed his songwriting and singing skills over the years.
Media Contact
Company Name: Christian recording artist Clyde J
Contact Person: Media Relations
Email: Send Email
Country: United States
Website: http://www.clydej.com/