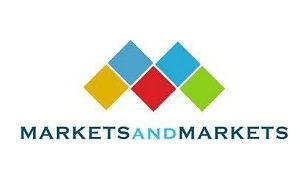 IBM (US), Broadcom (US), Check Point (Israel and US), Google (US), AWS (US), Zscaler (US), Akamai Technologies (US), Forcepoint (US), Fortinet (US), F5 (US), Qualys (US), TrendMicro (Japan), Palo Alto Networks (US), Proofpoint (US), Tenable (US), Netskope (US), Microsoft (US), Cisco (US), Imperva (US), Trellix (US), Rapid7 (US), and AccuKnox (US)
Cloud Security Market by Offering (Solution and Services), Solutions (CASB, CWPP, CSPM, CDR, and CIEM), Services (Professional and Managed), Service Model (IaaS, SaaS, and PaaS), Type, Vertical, and Region – Global Forecast to 2028
The global cloud security market size is projected to grow from USD 40.7 billion in 2023 to USD 62.9 billion by 2028 at a CAGR of 9.1% during the forecast period. The cloud security market is witnessing significant growth driven by various key factors, including using AI and ML for cloud security, developing DevSecOps practices, increasing adoption of multi-cloud environments, and the rise in BYOD and CYOD trends. Organizations seek robust cloud security solutions to protect their data and operations as they embrace modern practices and technologies in the cloud landscape. Cloud security providers are capitalizing on this demand by offering innovative solutions to safeguard digital assets and ensure data privacy and integrity.
Download PDF Brochure: https://www.marketsandmarkets.com/pdfdownloadNew.asp?id=100018098
By vertical segment, the retail & eCommerce vertical will grow at the highest CAGR during the forecasted period.
The retail and eCommerce industry is experiencing the highest CAGR in the cloud security market due to the increased adoption of cloud technologies for digital transformation. Data protection has become a priority, with more sensitive customer data and financial transactions being processed in the cloud. Retailers also face a higher risk of cyberattacks and data breaches, leading to the demand for advanced cloud security solutions. The COVID-19 pandemic has further accelerated the shift towards online shopping, boosting the adoption of cloud technologies in this sector. To tap into this growth opportunity, cloud security providers are customizing their solutions to meet the specific needs of retail and eCommerce, ensuring seamless integration and compliance with industry regulations. Thus, the retail and eCommerce segment is projected to have the highest CAGR during the forecast period.
By Type, Visibility and Risk Assessment holds the largest market size during the forecast period.
By type, Visibility and Risk Assessment hold the largest market size in the cloud security market due to their critical role in enhancing overall cloud security. As cloud environments grow in complexity and scale, organizations face challenges in effectively identifying and managing potential security risks. Visibility solutions provide real-time insights into cloud assets, configurations, and activities, enabling businesses to monitor and detect any suspicious behavior or vulnerabilities proactively. On the other hand, risk assessment tools help organizations assess the security posture of their cloud infrastructure, applications, and data. By conducting thorough risk assessments, businesses can prioritize security measures, allocate resources efficiently, and proactively address potential threats. These capabilities are essential as they empower organizations to stay ahead of evolving cyber threats and maintain a robust security posture in their cloud deployments. The need for comprehensive visibility and risk assessment solutions has grown exponentially as businesses recognize their critical role in safeguarding sensitive data and maintaining compliance with industry regulations.
Cloud Security Market Definition
As per MarketsandMarkets, cloud security is a branch of cybersecurity that focuses on protecting cloud computing systems. Its main goal is to ensure the privacy and safety of data within online-based infrastructure, applications, and platforms.
Request Sample Pages: https://www.marketsandmarkets.com/requestsampleNew.asp?id=100018098
Significant Highlights of the Cloud Security Market:
Due to the extensive use of cloud computing services like IaaS, PaaS, and SaaS, the market for cloud security has experienced impressive growth. This increase forced a greater emphasis to be placed on securing crucial data and applications in cloud settings.
Organisations started utilising multi-cloud and hybrid cloud architectures to maximise cloud capabilities. This pattern highlighted the demand for specialised security solutions to guarantee uniform protection across various cloud platforms.
Data encryption has become a crucial tenet of cloud security. Sensitive data was protected with encryption technology during transmission and storage in the cloud, preventing unauthorised access.
Identity and Access Management (IAM) has become more popular because it offers effective control over user access to cloud resources. Managing user identities safely and effectively required the usage of MFA, SSO, and RBAC.
Compliance with sector-specific rules, such GDPR and HIPAA, became a driving force. Data security was strengthened by the integration of elements in cloud security systems that facilitated compliance monitoring and reporting.
With the popularity of containerization and microservices, container security became a top concern. Containerized apps and orchestration frameworks like Kubernetes have security measures in place.
Organisations are now better equipped to respond quickly to security incidents and reduce dangers because to the growth of security orchestration and automation.
The creation of cloud workload protection systems was prompted by the urgent need to safeguard cloud workloads against malware, unauthorised access, and data breaches.
As businesses integrated cloud services through APIs, API security became crucial in protecting the integrity of data flows, necessitating specialised security measures.
The Zero Trust security paradigm gained popularity because it placed a strong emphasis on constant user and device verification, regardless of location, to reduce insider and external threats. This model altered cloud environment security strategies.
Competitive overview:
The cloud security market is led by some of the globally established players, namely IBM (US), Broadcom (US), Check Point (Israel and US), Google (US), AWS (US), Zscaler (US), Akamai Technologies (US), Forcepoint (US), Fortinet (US), F5 (US), Qualys (US), TrendMicro (Japan), Palo Alto Networks (US), Proofpoint (US), Tenable (US), Netskope (US), Microsoft (US), Cisco (US), Imperva (US), Trellix (US), Rapid7 (US). Partnerships, agreements, collaborations, acquisitions, and product developments are various growth strategies these players adopt to increase their market presence.
Inquire Before Buying: https://www.marketsandmarkets.com/Enquiry_Before_BuyingNew.asp?id=100018098
Broadcom (US) is a global player in the cloud security market, renowned for its advanced infrastructure solutions and engineering excellence. With a diverse product portfolio and expertise in semiconductor and infrastructure software, Broadcom is well-equipped to meet the unique challenges of cloud security. The company's category-leading offerings span data center networking, storage, enterprise and mainframe software, telecoms, and factory automation, providing comprehensive solutions to safeguard cloud-based infrastructure, applications, and platforms. Additionally, strategic acquisitions, including Symantec (US) and CA Technologies (US), have bolstered Broadcom's position, enabling them to deliver integrated security solutions tailored to the evolving needs of cloud environments. With a strong record of innovation and commitment to driving advancements in cloud security technology, Broadcom continues to be a significant force in this rapidly growing market.
AWS (US), a subsidiary of Amazon, is a prominent player in the cloud security market, offering a wide range of infrastructure and services to enhance cloud security. With AWS, businesses gain the control and confidence needed to securely run their operations in a flexible, secure cloud computing environment. AWS provides data centers and a network to protect information, identities, applications, and devices, ensuring organizations meet core security and compliance requirements. AWS offers fine-grain identity and access controls, continuous monitoring for real-time security information, and automation of security tasks to reduce risks and enhance overall security posture. Additionally, AWS sets high privacy and data security standards through encryption capabilities and automatic encryption of data flowing across its global network. With the largest ecosystem of security partners and solutions, AWS allows customers to deploy a comprehensive security architecture and seamlessly integrate cloud and on-premises environments while meeting global compliance requirements.
Apart from prominent vendors, other players include Skyhigh Security, FireMon, Sysdig, LookOut, Fidelis Cybersecurity, DataTheorem, OpsCompass, Tufin, Menlo Security, Tigera, Orca Security, Ascend Technologies, Secberus, Ermetic, Sonrai Security, Wiz, Caveonix, Banyan cloud, and AccuKnox which are also evolving in the cloud security market.
Ermetic (Israel) is a leading player in the cloud security market, offering a holistic and effective approach to safeguarding cloud infrastructures. With a strong emphasis on identity-based security, its SaaS solution enables organizations to prevent breaches by continuously analyzing and monitoring permissions, configurations, and behavior across various cloud resources. Using advanced analytics and automation, Ermetic empowers businesses to identify and address security risks in real-time, reducing their attack surface and enforcing the principle of least privilege at scale. The company's CNAPP provides comprehensive visibility and control over cloud security, making it a preferred choice for Fortune 50 companies and organizations looking to bolster their cloud security posture, ensure compliance, and protect their cloud data.
Orca Security (US) is a leading company that helps businesses stay secure in the cloud. It makes cloud security fast, easy, and affordable for organizations. With an innovative platform, it can quickly identify and prioritize security risks in the cloud. The company's strengths lie in its simple onboarding process and context-aware security, which provides insights into various risks. Moreover, the company has automation capabilities to fix vulnerabilities and improve overall cloud security efficiently. Orca Security is recognized for its commitment to employees and has strong partnerships with technology vendors. The company focuses on offering comprehensive cloud security solutions and building strong relationships with its customers and partners.
MnM says most businesses use inorganic growth strategies to hold their market share. In 2021–2022, the number of agreements rose significantly. MnM is expecting that the rate of agreements will further increase in the cloud security market in the coming years as startups are evolving in this market space, having technical advancements which, with time, get acquired or partnerships with tech giants to bring the innovations in their existing solutions and increase their market share in the cloud security market.
Media Contact
Company Name: MarketsandMarkets™ Research Private Ltd.
Contact Person: Mr. Aashish Mehra
Email: Send Email
Phone: 18886006441
Address:630 Dundee Road Suite 430
City: Northbrook
State: IL 60062
Country: United States
Website: https://www.marketsandmarkets.com/Market-Reports/cloud-security-market-100018098.html