Jewelry doesn't just improve appearance; it also boosts self-esteem and comes with plenty health benefits. Aphrodite is a collection of jewelry that provides several options for people of style to shine bright.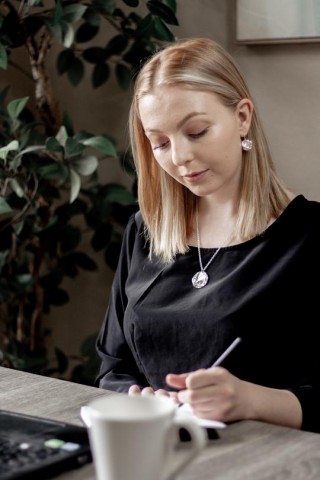 Creating a unique style requires deep thinking and a desire to give people the power to transform their physical appearance. As part of their latest project to add value to the jewelry industry, Clay Space has released the Aphrodite Collection.
Their handmade jewelry is made with exceptional character and they come in a variety of metal clay including copper, silver, steel, and bronze. Customers will be able to purchase stylish contemporary necklaces, contemporary necklace, boho jewelry, etc. which are designed to complement their current style.
To learn more, please visit here.
When it comes to making impressive appearance it is very important to choose the right kind of jewelry. People who wear quality jewelry will not only boost their appearance but showcase their personality, and easily highlight certain features on their body.
Clay Space's collection of minimalist jewelry is designed to help clients make the most impression, without doing too much work. Some of the unique necklace options come with customizable features making it easy to include birthstones, logo tags, and colors that are specific to the customer's personal style.
Our metal clay necklaces accentuate your identity. Two opposites entwine in the unique piece and brilliantly show off who you are. Strong, resilient metal flows into a softly smooth silk fold texture. For a radiant woman that overcomes every challenge life throws at her while keeping her cool.
Customers can also choose from the impressive collection of graceful pendant necklaces and dainty timeless earrings all of which have been designed to work perfectly with trendy clothing.
Take advantage of owning an exceptional handmade necklace today with the Clay Space Aphrodite Collection that is currently taking the world of jewelry by storm. All of the items in their store are of top quality, made from eco-friendly materials and are affordable.
To learn more about Clay Space and to stay up to date on product release information, visit http://clayspace.co
Media Contact
Company Name: Clay Space
Contact Person: Media Relations
Email: Send Email
Phone: 505-369-6940
Country: United States
Website: www.clayspace.co