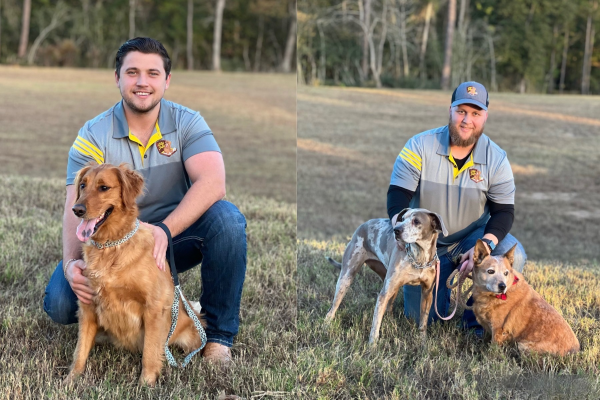 City Pups is a leading pet daycare services that is currently changing the pet care service industry by bringing it directly to those living in apartment complexes. With a slogan: "Your Dog. Our Community. EVERYONE'S BEST FRIEND!", City Pups is setting the pace in the pet daycare sector.
Greek humanist Theodorus Gaza once quipped, "the gift which I am sending you is called a dog, and is, in fact, the most precious and valuable possession of mankind". It's clear that the relationship between man and his pet transcends generations, logic and reason. With this relationship statistically, emotionally, and historically established, City Pups made sure man is not lacking the necessary daycare services for their furry friends.
City Pups was born from the vision for more affordable and time-efficient daycare options for the working professional. City Pups takes the original concept of doggy daycare and brings it right to the consumer by providing on-site doggy daycare services for apartment community residents at their existing location.
"We utilize the apartment complexes existing, dog parks and operate it as a doggy daycare for the residents living there," said Chase Dowling – Founder & CEO. "We take the stress off of the consumer by cutting the time spent to utilize traditional daycare and also cut the cost significantly by utilizing facilities already built for dogs to play."City Pups notes that educating the apartment management companies on what doggy daycare is, and how it could be beneficial for the residents who own dogs at their properties was particularly challenging. However, the company overcame that challenge by taking the proof of concept directly to the consumer.
"Prior to ever implementing at a new apartment complex, we host a "Yappy Hour". We bring out all of the equipment, toys, free giveaways and more. Here we are able to interact with the residents one on one, survey them on their thoughts regarding our services, and in turn we present the results to the management company. The proof is always in the pudding and we let the residents show just how much they want us on site as an amenity."
The company's goal is to present to the market a viable option for more affordable and convenient pet care options for those living in major cities. Simply put, there are not enough reliable and price-friendly options in major metropolitan cities.
Land is expensive, therefore, the overhead for a true brick and mortar is expensive. "We cut that completely out and give that savings back to the pet owner. We believe there is major value add in not only bringing the daycare there for the pet owner, but also by providing the apartment complex with an additional amenity for a competitive advantage."
Aside from their daycare services, City Pups is a one stop shop for the apartment community's canine management. The company offers a turn-key service for all needs: Dog Waste Management, Dog Care facility maintenance & sanitization, and resident life dog events. "Our main goal at City Pups is to create a long-lasting partnership with our communities to achieve higher occupancy rates and create happier residents through our services," said Chase Dowling.
To engage the services of City Pups, check out the company's website at citypups.pet
Media Contact
Company Name: City Pups
Contact Person: Chase Dowling – Founder & CEO
Email: Send Email
Country: United States
Website: citypups.pet