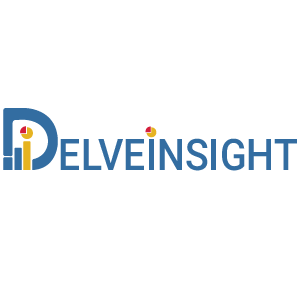 The Chronic Gout Market is expected to show positive growth in the forecast period (2022–2032) due to the development of well-designed, randomized, controlled non-crossover trials with potential benefits. Moreover, the shortfall of approved therapy might provide suitable space for emerging therapies.
DelveInsight's Chronic Gout Market Insights report includes a comprehensive understanding of current treatment practices, Chronic Gout emerging drugs, Chronic Gout market share of individual therapies, and current and forecasted market size from 2019 to 2032, segmented into 7MM [the United States, the EU5 (the United Kingdom, Italy, Spain, France, and Germany), Japan].
Key takeaways from the Chronic Gout Market Research Report
According to DelveInsight estimates, the Chronic Gout market size was approximately USD 2,613.1 million in 2020.
As per analysis, the total Chronic Gout prevalent cases were found to be more than 2 million in the 7MM in 2018.
Leading Chronic Pain Companies such as Jiangsu Atom Bioscience and Pharmaceutical, Arthrosi Therapuetics, Teijin Limited, Selecta Biosciences Inc, Shanton Pharma, and many others are developing novel Chronic Gout drugs that can be available in the Chronic Gout market in the upcoming years.
The promising Chronic Gout therapies in the pipeline include ABP 671, AR-882, TMX-049, Pegadricase-SVP, SAP 001, and many others.
Know which therapies are expected to grab major Chronic Gout Market Share @ Chronic Gout Market Report
Chronic Gout Overview
Gout is a chronic disease characterized by the deposition of monosodium urate (MSU) crystals. Gout often manifests as an acute, self-limiting inflammatory monoarthritis of the lower limb joints. Chronic Gout is defined by long-term joint inflammation that causes joint discomfort at rest and during activity. Among the most common Chronic Gout causes is hyperuricemia. Higher serum urate levels are associated with an increased risk of gout flare-ups and more frequent flare-ups over time.
The most common Chronic Gout symptom is intense joint pain, followed by discomfort, inflammation, and redness. In the setting of acute inflammatory arthritis, laboratory confirmation of synovial fluid MSU is required for a definitive Chronic Gout diagnosis. As a result, a systematic review comparing the accuracy of tests used to diagnose Chronic Gout, such as physical findings, serum UA, ultrasound (US), plain radiography, and dual-energy computed tomography (DECT), to synovial fluid UA can be used to inform clinical decision-making for patients and providers, as well as improve the quality of care for gout patients in the primary and acute care setting.
Chronic Gout Epidemiology Segmentation in the 7MM
Total Chronic Gout Prevalent cases
Total Chronic Gout Prevalent cases
Chronic Gout Gender-specific Prevalent Cases
Total Chronic Gout Prevalent Cases of Chronic Gout based on Risk Factors
For further information of this report to understand which factors are driving Chronic Gout epidemiology trends @ Chronic Gout Epidemiological Insights
Chronic Gout Treatment Market
Gout treatment focuses on two areas: reducing gout inflammation and pain associated with gout and preventing gout complications by lowering blood urate levels. Gout management encompasses flare management, chronic gout management, flare avoidance, and comorbidity control. Newer Chronic Gout drugs in the pharmacological arsenal are proving effective and are supplementing previous ones. Other significant aspects of its care include patient education, dietary and lifestyle modifications, and the discontinuation of hyperuricemic drugs.
Chronic Gout Pipeline Therapies and Key Companies
ABP 671: Jiangsu Atom Bioscience and Pharmaceutical
AR-882 Arthrosi Therapuetics
TMX-049 Teijin Limited
Pegadricase-SVP: Selecta Biosciences, Inc.
SAP 001: Shanton Pharma
Learn more about the Chronic Gout therapies in clinical trials @ Drugs for Chronic Gout Treatment
Chronic Gout Market Dynamics
The Chronic Gout market is shifting positively as the gout incidence and prevalence have risen dramatically in recent decades. Gout treatment in individuals with concomitant metabolic syndrome and comorbid conditions such as renal impairment was challenging until recently due to restricted therapeutic choices in the Chronic Gout market. However, great improvement has been achieved in recent years, with the advent of novel drugs for Chronic Gout, such as febuxostat and pegloticase.
Many other drugs with a rational mechanism of action are in development and will most likely be launch in the coming years in the Chronic Gout market. Thus, a new era in the area of gout has begun which will further drive the Chronic Gout market forward. At present, Teijin Pharma, Horizon Therapeutics, Sanwa Kagaku Kenkyusho Co. Ltd., and others are actively working in the Chronic Gout market towards the development of potential therapy to overcome the unmet medical needs of the currently used therapeutics.
Chronic Gout Market Factors
However, certain Chronic Gout market factors are hindering the growth of the Chronic Gout market. There is a pervasive dearth of information and understanding about gout care among both patients and doctors. Although gout is treatable, a lack of understanding leads to underdiagnoses and undertreatment, particularly in individuals who do not meet the 'stereotypical gout' profile (for example, younger patients). In addition, factors such as inadequate monitoring and care and stigma related to Chronic Gout are also acting as a barrier to the Chronic Gout market growth.
Scope of the Chronic Gout Market Research Report
Study Period- 2019-2032
Forecast Period- 2022-2032
Key Chronic Gout Companies- Jiangsu Atom Bioscience and Pharmaceutical, Arthrosi Therapuetics, Teijin Limited, Selecta Biosciences Inc, Shanton Pharma, and many others.
Key Chronic Gout therapies- ABP 671, AR-882, TMX-049, Pegadricase-SVP, SAP 001, and many others.
Chronic Gout Therapeutic Assessment- Current marketed and emerging therapies
Chronic Gout Market Dynamics- Chronic Gout Market Drivers and Barriers
Competitive Intelligence Analysis- SWOT analysis, PESTLE analysis, Porter's five forces, BCG Matrix, Market entry strategies
Unmet Needs, KOL's views, Analyst's views, Chronic Gout Market Access and Reimbursement
Discover more about Chronic Gout medications in development @ Chronic Gout Clinical Trials
Table of Content
1. Key Insights
2. Executive Summary of Chronic Gout
3. Competitive Intelligence Analysis for Chronic Gout
4. Chronic Gout: Market Overview at a Glance
5. Chronic Gout: Disease Background and Overview
6. Patient Journey
7. Chronic Gout Epidemiology and Patient Population
8. Treatment Algorithm, Current Treatment, and Medical Practices
9. Chronic Gout Unmet Needs
10. Key Endpoints of Chronic Gout Treatment
11. Chronic Gout Marketed Products
12. Chronic Gout Emerging Therapies
13. Chronic Gout: Seven Major Market Analysis
14. Attribute analysis
15. 7MM: Market Outlook
16. Access and Reimbursement Overview of Chronic Gout
17. KOL Views
18. Market Drivers
19. Market Barriers
20. Appendix
21. DelveInsight Capabilities
22. Disclaimer
23. About DelveInsight
Get in touch with our Business Executive @ Chronic Gout Market Size
About Us
DelveInsight is a Business Consulting and Market research company, providing expert business solutions for the healthcare domain and offering quintessential advisory services in the areas of R&D, Strategy Formulation, Operations, Competitive Intelligence, Competitive Landscaping, and Mergers & Acquisitions.
Media Contact
Company Name: DelveInsight Business Research LLP
Contact Person: Yash Bhardwaj
Email: Send Email
Phone: 9193216187
Address:304 S. Jones Blvd #2432
City: Las Vegas
State: NV
Country: United States
Website: https://www.delveinsight.com/