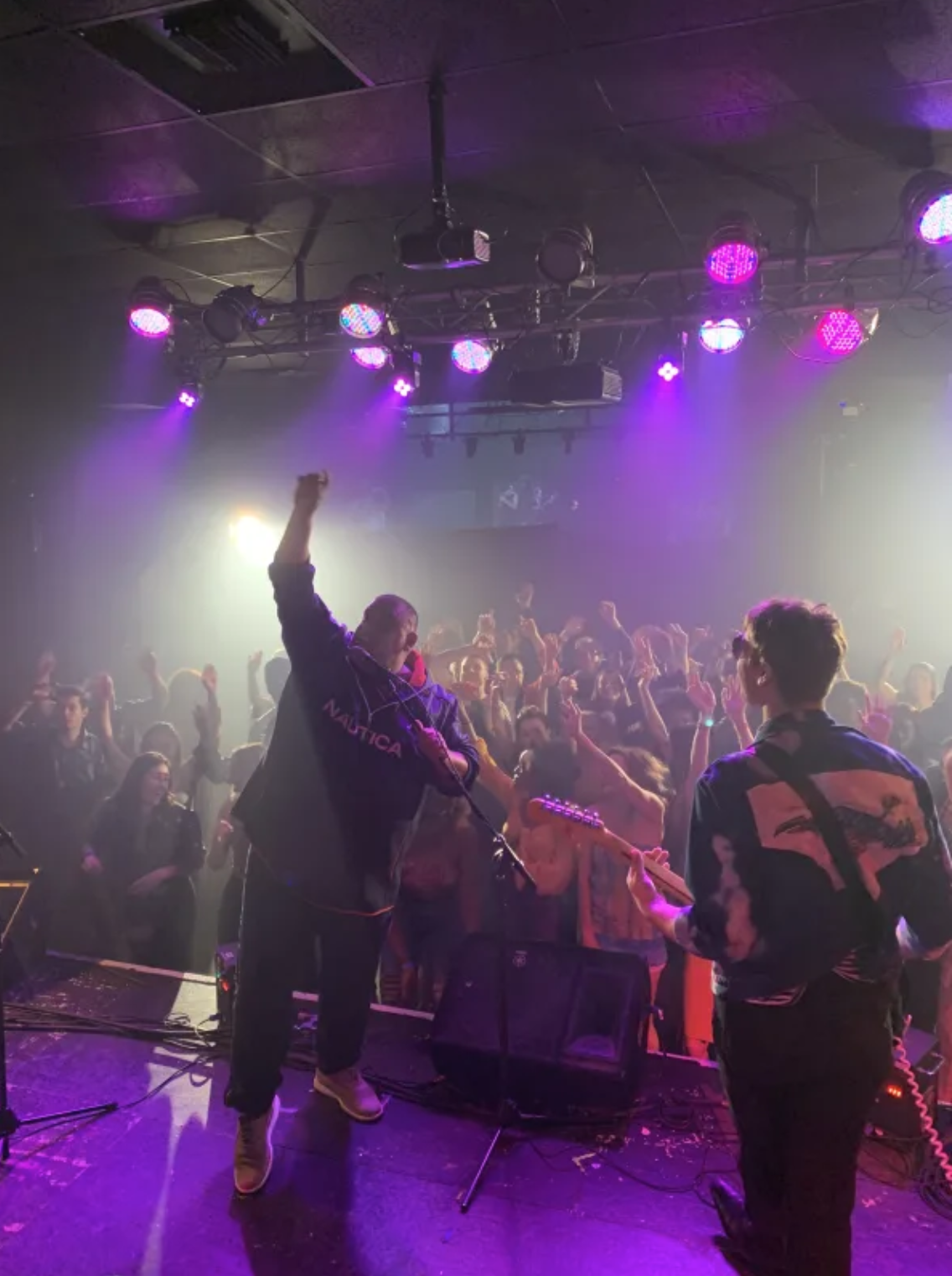 Fans gathered outside Malone's bar Sunday to catch a glimpse of "Chris Rudd" in action. Malone's, in Santa Ana, California, a famous and long-standing concert venue was bustling with activity. At 6am in the morning the set was filled with film crew personnel, security guards and equipment everywhere! Chris Rudd's massive black state of the art tour bus was on site, coming off a long night of special appearances for Chris. Star Wagons were also set up to accommodate Chris and his celebrity friends.
Fans awaited anxiously for Rudd to get off the tour bus and into the venue. What the fans didn't know is that Rudd had a surprise for them. As Rudd exited the bus the fans were screaming and losing control. Security at one point thought they would have to put Rudd back on the bus and move the fans out of the area. As Rudd exited the bus, he told them "Your all invited inside for a free show," Rudd said just before going on stage.

"It was just crazy! The fan's started to fight one another to get into the venue. I'm so honored and lucky to have such devoted fans. I'm going to give them a great show," said Chris Rudd, the wanderlust, island reggae artist whose song "Special Love" charted #1 on the I Tunes Charts even briefly beating Bob Marley's Legend album for that spot. The song is already hitting Billboard with charting starting as early as this Tuesday.
The show went of with out a hitch as Rudd played his new songs. The fans particularly lost it over Rudd's song "Breathe." There was a very positive vibe in the air. Jenny Vegas, a huge fan of Chris Rudd commented.
"I just love him, I love him. I can't believe he Gave us all a free show. It was one of the Most intimate and exciting shows I have seen In a long time. I can't wait to see him again."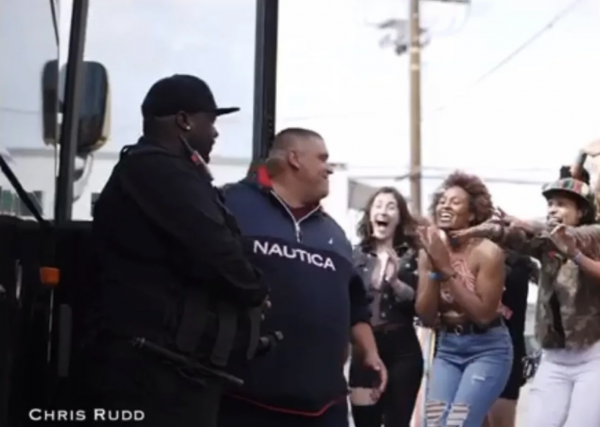 Stage fireworks, special effects, CO₂ cannons, lights and fog shot into the air and onto the crowd. The crowed seemed to be so excited and loved every minute of the show. Rudd was additionally joined on stage by special guest "Bishop Don Magic Juan" and the chuuuch girls. Bishop congratulated Rudd on all his success and sang with Rudd on stage.
The grand finale was marked by Rudd receiving two Platinum Record awards from Ditch of Hood & Talent for his over 3 million total streams on two videos on the wildly popular Worldstar website (View "My Love, Your Love" here.) Rudd was cheered on loudly as ditch presented Rudd with the awards for gaining over 3 million views for both his songs.


More music is coming from Rudd over the next month. The Record label has decided to do a full music push of Rudd's songs. You can check out Rudd on Spotify or WordStar Hip Hip. Look for the full concert video on Worldstar April 7th 2020. The song "Breathe" is available worldwide from Hood And Associates, A Universal Music Group Distribution/ In Grooves release on April 5 2020. The song "My Love, Your Love" will hit stores March 20th 2020. Chris Rudd will soon be featured on Dash radio as he does a media and press tour promoting his new music.
Chris Rudd would like to thank Bliss Molecules, via Ditch, for their support on this music video. Bliss Molecules is poised for healing success. Bliss Molecules, a grassroots wellness company, is focused on developing products and delivering education for the individuals who want it most. They take skincare and wellness to the next level by incorporating CBD and terpenes to anti-oxidants bathed in luxurious emollients for your benefit. Their serums, moisturizers, lotions, and tinctures offer a unique combination of advantages that will leave you feeling soothed, and uplifted.
They can be found online at http://www.blissmolecules.com/
Media Contact
Company Name: Wolfpak Media
Contact Person: James Wolf
Email: Send Email
City: Ogden
State: Utah
Country: United States
Website: https://blissmolecules.com/