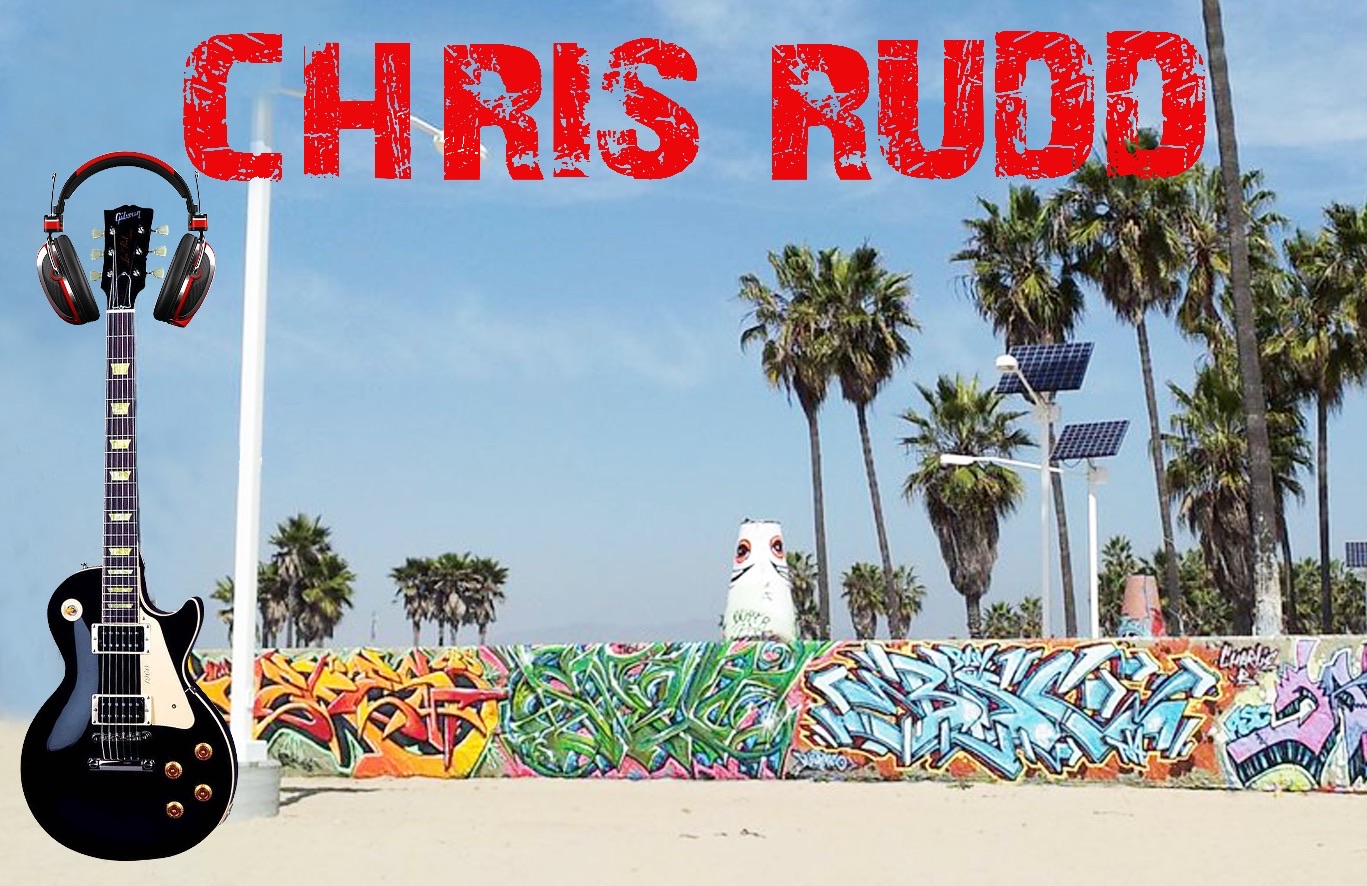 Chris Rudd, the iTunes chart-topping reggae artist, has hit over 2,100,000 views (2.1 Million) on his long-awaited debut music video for "My Love, Your Love". The smash, viral reggae island song is popular for its positive lyrics. The viral video has gained popularity around the world in a time when a good, strong positive message is what the world needs. The song is already gaining Chris Rudd a notable fan base around the globe. Chris will be filming a live show this weekend that will double as a wild concert music video. Fans of Chris Rudd will surely be delighted in the coming months as Chris Rudd plans to release some new slew music, chart on billboard, and join on a few more Amada Records Reggae series compilations.
Chris will receive two plaques for his achievements on Worldstar, to be presented by Ditch (President of Hood And Associates). Said achievements include reaching 1,000,000 views on his lyric video for "special love" an iTunes chart-topping song. It is popular news that his fans have had a tough time waiting over two months for this video to be produced, filmed and premiered.
The Video shot entirely on a location in Venice, spawned by a new film production company called Tales From Venice Productions. This was made possible by a partnership between Chris Rudd and Ditch. Chris Rudd's music videos have gone above and beyond, using major film production and no CGI lending tribute to the old school ways films and music videos were shot.
This video is a homage to his hometown of Venice Beach, which approved his filming and tribute to the city.
VIEW THE VIDEO ON WORLDSTAR HERE:
https://m.worldstarhiphop.com/android/video.php?v=wshhY4eADn504W7D1PTm
Chris now resides in Venice Beach, California and lives a positive, clean and sober lifestyle. He also owns a sober living home, with his music dedicated to motivating people who have substance abuse problems into a healthy lifestyle. He is from the Bay Area of California where he started his musical journey at age 20. He is known to create his own content and music. Chris plays multiple instruments and writes all of his songs himself as well.
Chris has been making big moves with his smooth, positive lyrical, island reggae music. He is soon to release a few songs on Amada Records' worldwide reggae compilations and now can add debuting his music video to that list.
The stars came out for Venice Beach reggae artist Chris Rudd yesterday (January 16th, 2020). Bishop Don Magic Juan and friends came down to co-star in Chris' debut music video, directed by Weston "Ditch" Frey.
The video also featured guest appearances by 88 lo, Kevin Young Tattoo, Big B, Big Marv (Latin Thug), Ditch (who also served as director and co-producer), and Bishop Don Juan's chuuuch girls. The music video was filmed by cinematographer Rillah of Hit Joint Records. Some of his crew included members of the crew from the show Grey's Anatomy.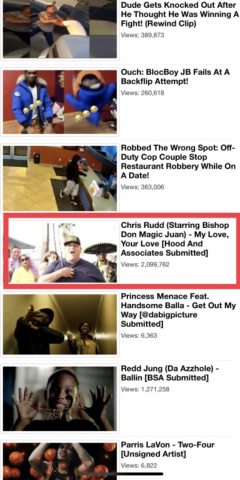 The on-set star wagons were filled with something in the air, as people tried to gather around the set to catch a glimpse of the artists. The weather predicted rain, but the alignment of everything planned and lots of faith gave the crew perfect filming conditions for the entire shoot. Chris Rudd will release the video for "My Love, Your Love" this February on Worldstar and other websites around the world.
The Elaborate video shut down parts of the Venice Beach pier and the famed Venice boardwalk and even saw a police escort through town as Bishop Don Juan and Chris Rudd filmed their segments. Chris' new single "My Love, Your Love" is set to launch worldwide from Hood And Associates/ Universal Music Group Distribution (In Grooves) in March 2020 along with the visual just released on YouTube and Worldstar.
The video shoot included Ditch's clothing lines: Baked Boys Club and Baked Boys Weightlifting. In his closing remark, the producer said, "We would like to thank the cast and crew for their hard work on the set. Also special thanks to Kevin Young Tattoo". Such positive vibes can only lead to greater heights.
Chris can be found online at www.ruddmusic.org which is currently being updated to include his new moves in the music scene. You can also find Chris Rudd on the Hood And Associates' website under collab artists www.hoodandtalent.com.
Media Contact
Company Name: Hood and Associates
Contact Person: Ditch
Email: Send Email
City: Venice
State: CA
Country: United States
Website: http://www.ruddmusic.org/