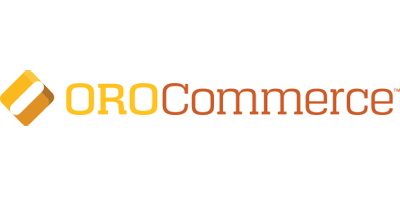 Chris Raven, the UK Channel Manager at Oro, Inc., makers of OroCommerce, was recently interviewed by Abdul Montaqim, editor for Robotics & Automation News video podcast. This can be viewed here.
Raven discussed Oro's platform which specializes in providing a business to business (B2B) e-Commerce platform as well as an in-depth look at customers' success and increased efficiency.
Raven shared, "For the vast majority of businesses, automating their eCommerce business just makes good business sense. While individual sales processes may differ, most are repetitive. Automating some aspects of the process keeps eCommerce businesses running smoothly while channeling resources to processes that grow the business and improve the customer experience. Advances in technology make it easy for businesses to eliminate or shorten many workforce functions. Startups might think this is a luxury, but growing businesses, especially in the B2B eCommerce sphere, often find they suffer from growing pains, such as increased order volumes, fulfillment challenges, and fluctuating inventory levels."
With more than 20 years of experience in marketing, data, and ecommerce, Raven is well placed to match OroCommerce and OroCRM to clients and ensure projects are brought to fruition efficiently and with the perfect specification for their requirements.
The Robotics & Automation News podcast, established in 2015, is one of the most viewed industrial podcasts globally.
About Oro, Inc.:
The Oro team remotely delivers innovative solutions for dynamic companies embarking on a digital transformation and is the software company behind OroCommerce, OroCRM, and OroPlatform.
Oro, Inc. was launched in 2012 by former Magento co-founders Yoav Kutner, Chief Executive Officer; Dima Soroka, Chief Technology Officer; and Roy Rubin, director of Oro's advisory board (and former CEO of Magento). The senior management team also includes Motti Danino, Chief Operations Officer; Michael Bessolov, VP of Engineering; and Andrew Gerasimov, VP of Client Services.
OroCommerce is the first and only open-source B2B eCommerce platform built from the ground up for mid-market and large commerce businesses. This integrated technology solution provides a diverse range of B2B features and capabilities, such as personalization, localization, built-in multi-channel CRM, powerful workflows, and a pricing engine. The groundbreaking flexibility coupled with a robust set of B2B features available out of the box, ensures the OroCommerce B2B platform is specifically designed for manufacturers, distributors, wholesalers, and multi-channel brands.
The OroCommerce value proposition is explained in this short video. OroCommerce was recognized as a strong player in the eCommerce vendors' market by all major analyst firms including IDC, Gartner, and Frost & Sullivan.
Follow Oro, Inc. on LinkedIn.
Media Contact
Company Name: Oro, Inc.
Contact Person: Anna Korolekh, Marketing Director
Email: Send Email
Phone: (323) 591-1514 or +3 805 0198 22 01
Address:8072 Melrose Ave.
City: Los Angeles
State: CA
Country: United States
Website: https://oroinc.com/b2b-ecommerce/