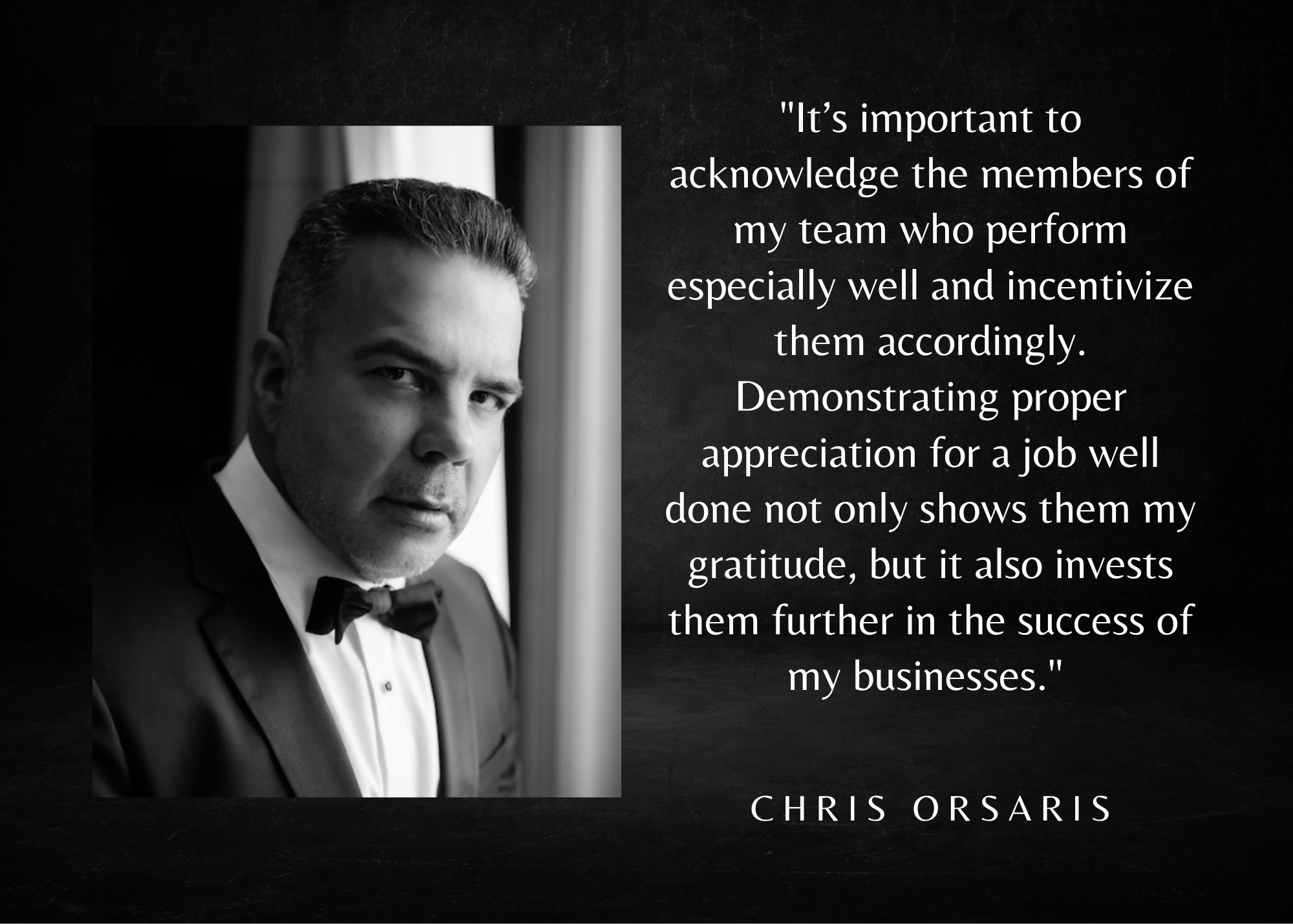 The automotive consultant and owner of multiple car dealerships premieres a new digital platform from which he will publicize his ideas and share his press items.
Queens, New York – April 14, 2023 – It is with great anticipation that expert automotive consultant and owner of multiple car dealerships Chris Orsaris announces that his new professional website is now live and ready to welcome visitors. The site, which is located at chrisorsaris.com, showcases a variety of media related to Chris' career, including photos, interviews, articles, and a selection of blog entries.
Among the exciting original content spotlighted in the website's debut is an in-depth interview with Chris Orsaris published by an online periodical that focuses on business, technology, and thought leadership. In the piece, Chris touches on a wide range of topics; everything from what initially inspired him to pursue a career in the automotive sector to how he defines his own unique way of conducting business. In one notable section, Chris discusses a few habits and policies that have been keys to his success. "I think it's absolutely crucial to develop an effective system of organization. By keeping close tabs on all company-related information, I equip myself to be better informed when making decisions. I also think it's important to acknowledge the members of my team who perform especially well and incentivize them accordingly. Demonstrating proper appreciation for a job well done not only shows them my gratitude, but it also invests them further in the success of my businesses. It's really a win-win."
The new website also features the introductory entry of a blog written by Chris himself. In it, he addresses a tricky issue for many members of the general public; the most important questions to ask a salesperson when purchasing a vehicle.
In addition to all of this, the website also provides a number of ways to get in touch with Chris over social media, whether it be to inquire about his services as an automotive consultant, to ask about his experiences as the owner of multiple car dealerships, or just to reach out and say hello.
Reached for comment, Chris Orsaris issued the following statement: "I'm incredibly excited that my new website is now live on the internet. The programmers did a wonderful job, and I believe it will give people the opportunity to become better acquainted with me and my career."
A longtime proponent of digital media, the launch of this website represents the realization of a long-held ambition for Chris Orsaris, and he is extremely pleased with the result. The site will be updated with new content on a regular basis.
About Chris Orsaris:
Chris Orsaris is a veteran automotive consultant and successful entrepreneur located in the borough of Queens in New York City, New York. Chris also operates several auto dealerships, offering a variety of services and vehicles to his customers. He has taken many years to perfect his business processes and, at this point, has created an exceptional system.
In his free time, Chris Orsaris has a big passion for the water, enjoying anything that has to do with boating, fishing, or simply enjoying a coastal or riverside view.
Media Contact
Contact Person: Chris Orsaris
Email: Send Email
Country: United States
Website: chrisorsaris.com