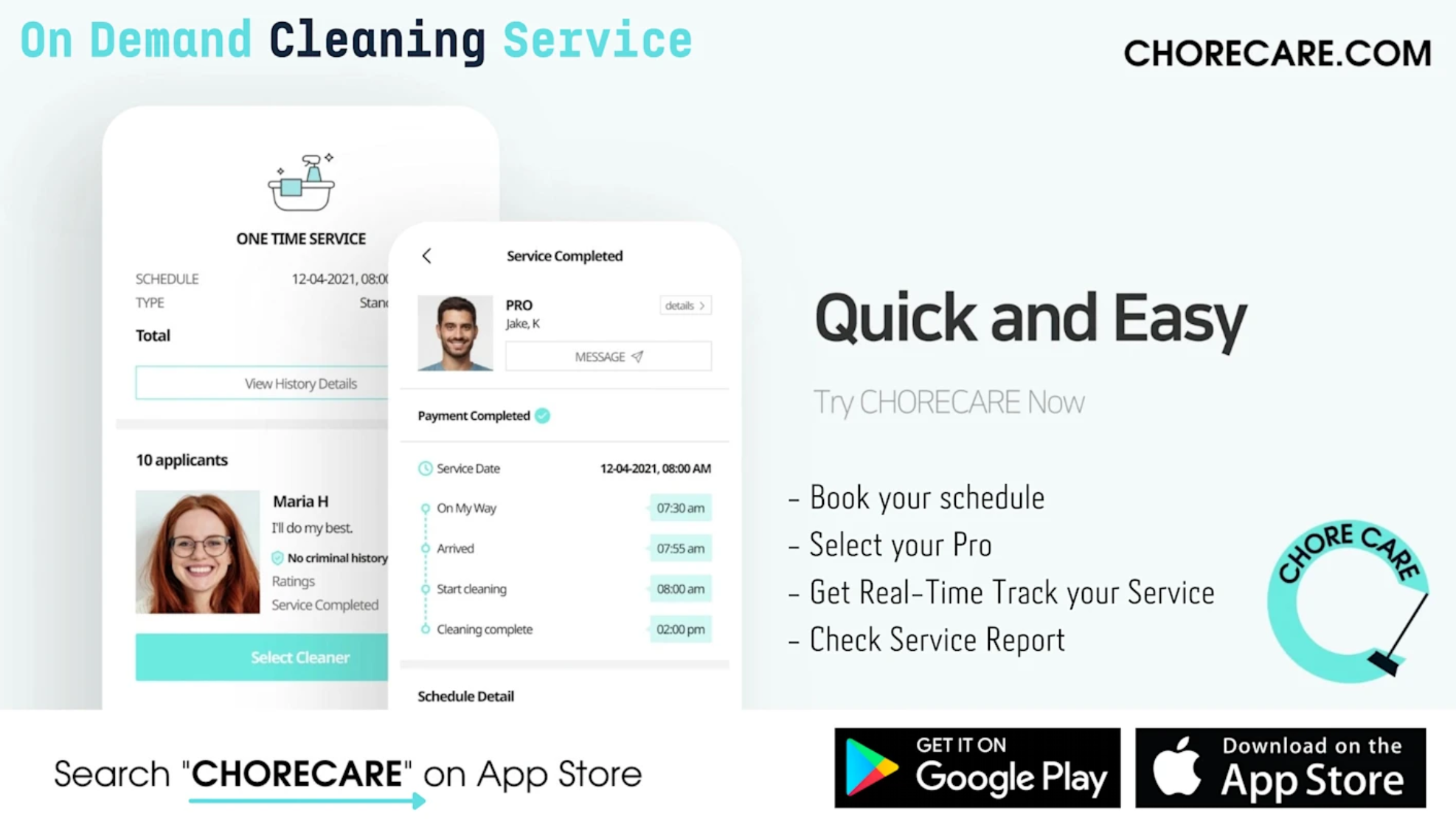 Innovative cleaning company, Chore Care, continues to enjoy rave reviews from clients following the launch of their mobile app
Chore Care remains committed to delivering the best cleaning experience to clients in Texas with the company receiving accolades from clients across the state, especially after the launch of their user-friendly mobile app for users of Android and iOS devices. The company offers on-demand cleaning services to clients, making it easy for them to access cleaning experts without leaving the comfort of their homes.
Cleaning remains one of the major chores that cause a lot of worry for millions of people in different parts of the world. The case is not particularly different in Texas and other parts of the United States and it can be even more worrisome when cleaning hard-to-reach areas without having the requisite tools. Unfortunately, getting the right hands for the job can be tasking, with service providers either charging exorbitantly or failing to deliver as claimed, with some even turning out to be criminals. However, the team at Chore Care is changing the narrative by connecting businesses and individuals in Texas with certified professional cleaning services providers via a mobile app, with plans to expand to the entire United States next year.
Chore Care covers different categories of clients, including house cleaning, office cleaning, and Airbnb cleaning complete and partial professional cleaning services. The types of services available at Chore Care are One-Time Cleaning, Recurring Cleaning, Move Out Cleaning, Before/After Party Cleaning, Light Cleaning, and Standard Cleaning, making the company a one-stop-shop for all cleaning needs.
The cleaning company continues to receive accolades from clients and users of the mobile app. "One of the best cleaners in play store. This app is absolutely free to use. There are no bugs or problems in this application. It cleans all the junks and cookies from your phone. Highly recommended for all," said Nisarga Bala.
The Chore Care app is currently available on Google Play and the App Store.
For more information about Chore Care and the solutions offered, visit – https://chorecare.com/.
Media Contact
Company Name: ChoreCare
Contact Person: CEO / Co-Founder, Yijo Yim
Email: Send Email
City: Plano
State: Texas
Country: United States
Website: https://chorecare.com