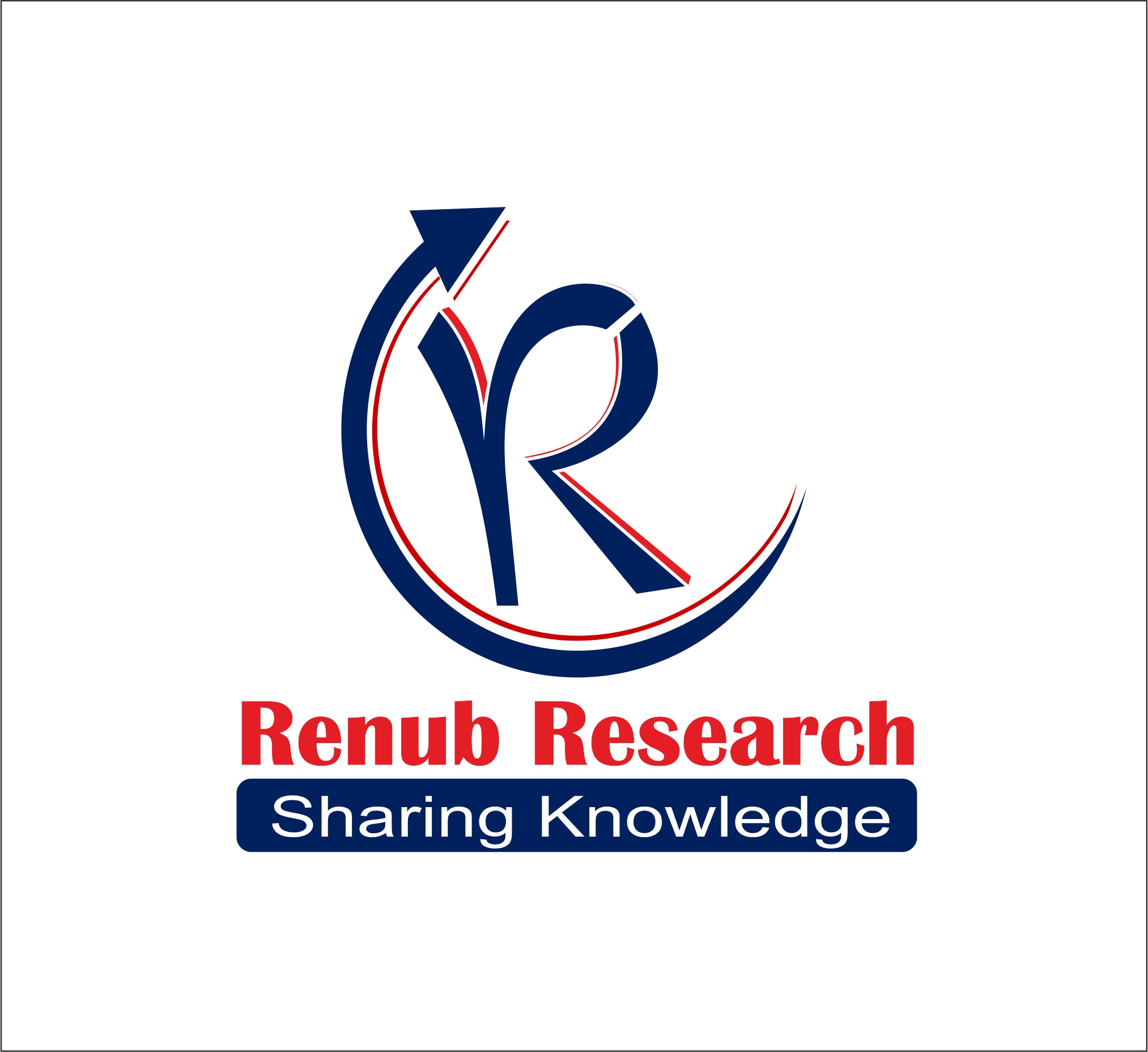 Our core team is comprised of an experienced people holding graduate, post graduate and Ph.D. degrees in Finance, Marketing, Human Resource, Bio-Technology, Medicine, Information Technology, Environmental Science and many more. Our research helps to make the business decisions: on strategy, organization, operations, technology, mergers & acquisitions etc. We support many blue chip companies by providing them findings and perspectives across a wide range of markets.
According to Renub Reserach analysis China Vaccine Market size is projected to cross over US$ 9 Billion by 2025. Forecast By Sector & Products
China Vaccine Market & Doses Forecast By Sector (Private, Public), Disease Type, Products, "Company"
The China Vaccine Market is projected to cross USD 9 Billion mark by the end of the year 2025. The significant factors that are propelling the market growth are; rising awareness among people, growing research, and development expenditure in the vaccine sector, improving healthcare infrastructure in China, rising per capita income.
The government of China withdraws the one-child policy in the year 2017. Therefore an increasing number of newborn babies reached 16.7 Million in the year 2018, and again this number is expected to grow in the coming future. China is one of the world's biggest vaccine manufacturers. So, higher demand and proper supply of vaccines will further boost the China vaccine market during the forecast period.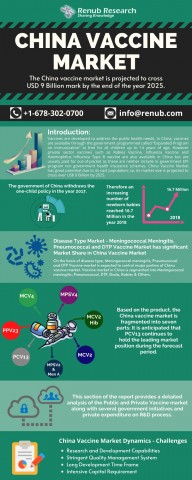 Chinese people are quite aware of immunization, and private companies have invested a massive chunk of money in sustaining the market growth of China Vaccine market in the long run. In the past few years, China's vaccine market has faced several scandals, which may restrain the growth of the vaccine market.
To promote the broader uses of the vaccines, the Chinese government is facilitating vaccines at low cost or even giving it free in government hospitals. They are also increasing private centers that can promote vaccine services based on customer demand.
China Vaccine Market Analysis by Disease Type
In this section of the report, we have done China vaccine market analysis by disease type. Meningococcal meningitis, Pneumococcal, and DTP Vaccine are the first vaccine dominating the overall China vaccine market and anticipated to capture the largest share in the vaccine market. Based on the disease type vaccine market of China is divided into Meningococcal meningitis, Pneumococcal, DTP, Ebola, Rabies & Others.
Request a free Sample copy of the report: https://www.renub.com/request-sample-page.php?gturl=china-vaccine-market-p.php
China Vaccine Market Analysis by Products
Based on the product, the China vaccine market is fragmented into seven parts; MCV4, MPSV4, MCV2-Hib, MCV2, MPSV2, and Men A, PCV13, and PPV23. PCV13 vaccine product gained the largest market share in the overall market. It is anticipated that PCV13 continues to hold the leading market position during the forecast period.
China Vaccine Market Analysis by Public and Private Vaccine
This section of the report provides a detailed analysis of the Public and Private Vaccine market along with several government initiatives and private expenditure on R&D process.
Company Analysis Covered in the Report
In this section of the report, we have done an overall analysis of leading key players such as business overview, sales analysis, and recent development and strategy of the below mentioned 6 countries.
1. Sinopharm Group (China National Biotec Group Company Limited)
2. Sinovac Biotech, Beijing Tiantan Biological Products Corp Ltd
3. Chongqing Zhifei Biological Products Co Ltd
4. Hualan Biological Engineering Inc
5. Liaoning Chengda Co Ltd
6. Walvax Biotechnology Co Ltd
China Vaccine Market@ https://renubresearch.wixsite.com/report/post/china-vaccine-market
Contact Us
Email: info@renub.com
Phone: +1-678-302-0700
Web: www.renub.com
Key Topics Covered :
1. Introduction
2. Research & Methodology
3. Executive Summary
4. Market Dynamics
4.1 Growth Drivers
4.2 Challenges
4.3 Opportunities
5. China Vaccine Market
5.1 Public
5.2 Private
6. China Vaccine Doses
6.1 Public
6.2 Private
7. Market Share – China Vaccine Analysis
7.1 By Sectors
7.2 By Vaccine Doses Share
7.3 By Products Type
7.4 By Disease Type
8. Meningococcal Meningitis Vaccine
8.1 Market
8.2 Vaccine Doses
8.3 Vaccine Pipeline
9. Pneumococcal Vaccines
9.1 Market
9.2 Doses
9.3 Vaccine Pipeline
10. DTP Vaccine
10.1 Market – DTP Vaccine
10.2 Doses – DTP Vaccine
10.3 Vaccine Pipeline
11. Rabies Vaccine Market
12. Ebola Vaccine
12.1 Market
12.2 Vaccine Pipeline
13. Products Type – China Vaccine Market
13.1 MCV4
13.2 MPSV4
13.3 MCV2-Hib
13.4 MCV2
13.5 MPSV2 and Men A
13.6 PCV13
13.7 PPV23
14. Vaccine Regulatory Authority of China
15. Required and Recommended Vaccinations for China Travel
16. Mergers and Acquisitions
17. Company Analysis
17.1 Sinopharm Group (China National Biotec Group Company Limited)
17.2 Sinovac Biotech, Beijing Tiantan Biological Products Corp Ltd
17.3 Chongqing Zhifei Biological Products Co Ltd
17.4 Hualan Biological Engineering Inc.
17.5 Liaoning Chengda Co. Ltd.
17.6 Walvax Biotechnology Co. Ltd.
If the information you seek is not included in the current scope of the study kindly share your specific requirements with our custom research team.
About Us:
Renub Research is a Market Research and Consulting Company. We have more than 10 years of experience especially in international Business-to-Business Researches, Surveys, and Consulting. We provide a wide range of business research solutions that helps companies in making better business decisions. Our clients rely on our market analysis and data to make informed knowledgeable decisions. Our pertinent analysis helps consultants, bankers and executives to make informed and correct decisions.
Media Contact
Company Name: Renub Research
Contact Person: Rajat Gupta
Email: Send Email
Phone: 16783020700
Address:225 Kristie Ln
City: Roswell
State: GA
Country: United States
Website: www.renub.com/vaccines-12-c.php