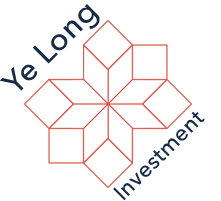 The second-largest economy in the world, China, experiences the slowest pace in almost three decades in 2019
According to the official figures from the Chinese government, the economy grew by just 6.1% in 2019 compared to the previous year, representing the worst performance in 29 years. The past 12 months have not been the best for China, facing weak domestic demand and the impact of the bitter trade war with the United States.
In a bid to stimulate the growth of the economy, the government has been rolling out different measures in the past couple of years.
The figures are coming after almost two years of trade tensions with the US. However, hopes of a better relationship between both countries have seen improvements in manufacturing and business confidence data.
The New Year has seemingly signaled the beginning of great things, with Washington and Beijing signing a "phase one" trade deal. However, analysts have expressed their uncertainty about the sustainability of the recent gains.
In response to the slower growth rate, Beijing is expected to roll out yet more stimulus measures in the coming months.
The government has employed a combination of different measures to ease the slowdown, including tax cuts and allowing local governments to sell large amounts of bonds to fund their infrastructure programmes.
China's banks have also been encouraged to lend more, especially to small firms. Consequently, new loans in the local currency hit a record high of $2.44 trillion (£1.86tn) in 2019.
So far, the economy has been relatively slow to pick up as investment growth fell to record low levels.
History has shown that China has seen much stronger economic expansion. The first decade of the 21st Century saw double-digit percentage growth.
While the 6.1% growth rate of the Chinese economy is the country's weakest expansion in almost three decades, the figures are much higher than other leading economies. One of such economies is the American economy, with the US central bank forecasting a 2.2% economic growth in 2020.
For more business and financial news and the services offered by Ye Long Investment, please visit – https://yelonginvestment.com.
About Ye Long Investment
Ye Long Investment is an innovative professional financial services firm formed in September 2002. Headquartered in Hong Kong, the company specialises in holistic and individually tailored client-centred care for all of an individual's financial needs, enriching the business ventures and personal lives of all clients by appropriately positioning and protecting what they have today, planning for what they want in their future, and preparing the path by which they will reach their goals.
Media Contact
Company Name: Ye Long Investment
Contact Person: Mr. Paul Wilkins
Email: Send Email
Phone: +85258199857
Address:Nexxus Building, 41 Connaught Rd Central
Country: HongKong
Website: https://yelonginvestment.com