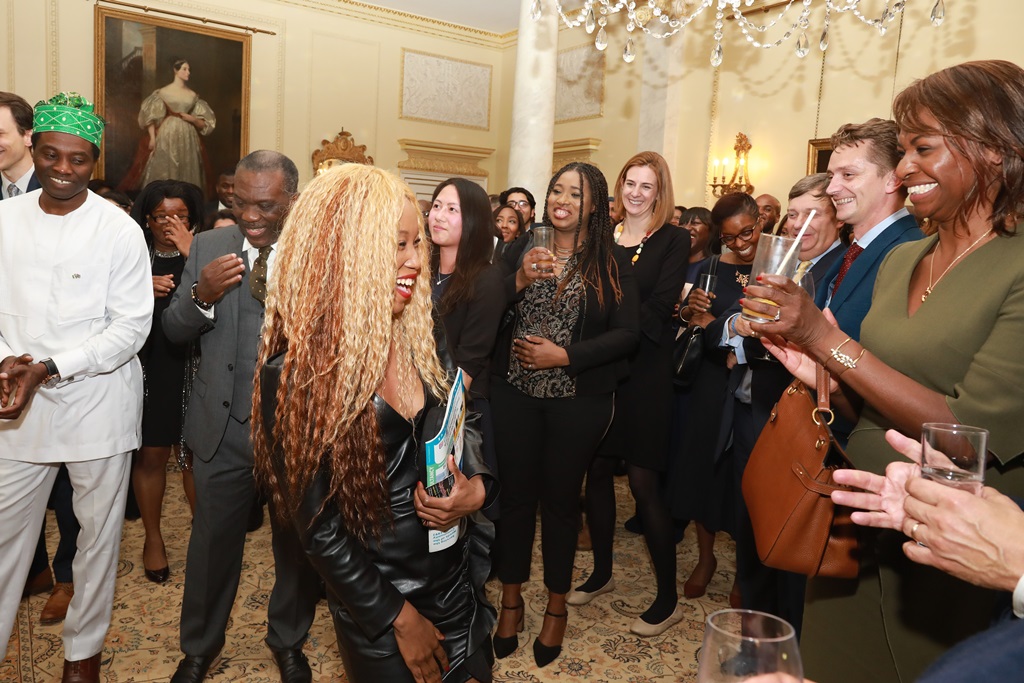 The Inspiring Black Female Business Leader Was Hosted by 10 Downing Street
October 31, 2019 – We Run The World Female DJ Agency has proudly announced that its Fonder and an inspiring woman business leader, China L'One has been invited by the Honorable Prime Minister of the United Kingdom at 10 Downing Street in London. China was invited by the British Prime Minister to join the British Government in celebrating the Black History Month. 10 Downing Strret hosted a reception for business leaders in celebrations for the Black History Month on Thursday, October 10th, 2019, and China along with other accomplished business leaders attended the event.
"I was really surprised when I received a call from 10 Downing Street, inviting me to join them for Black history Month, and I also got the privilege to perform for them at this inspiring gathering," said China L'One, the Owner of We Run The World Female DJ Agency, while talking about her experience at 10 Downing Street. "Both We Run The World Female DJ Agency and myself were profiled for Black History Month at 10 Downing Street, and I am truly grateful to the Prime Minister for having me at 10 Downing Street," she added.
In addition, this reception for the Black History Month celebration was all about exhibiting the best of Black British culture, fashion, music and entrepreneurship. This month was originally founded to recognize the contributions that people of African and Caribbean backgrounds have made to the United Kingdom over many generations. Moreover, the reception hosted several renowned Business Leaders to celebrate Black History Month, including Hustle and Heels, Joss Simons, Uncle John Bakery, Sliders Cuts, Shalmon Lloyds and Naturally Tribal, Treasuretree Box, Born Bariko
"At the event, my journey coming to the UK from Sierra Leone as a refugee at the age of 13 year old was highlight and the growth of We Run The World 'Female DJ Agency'," said China L'One, while sharing he experience. "It was truly an honour for me and WRTW to be profiled by Sajid Javid, the Home Secretary, as an example of how hard work and dedication can achieve success," she added.
For more information, please visit the website at: www.femaledjagency.com
Media Contact
Company Name: We Run The World Female DJ Agency
Contact Person: China L'One, Owner
Email: Send Email
Phone: 07504 821 463
Country: United Kingdom
Website: www.femaledjagency.com