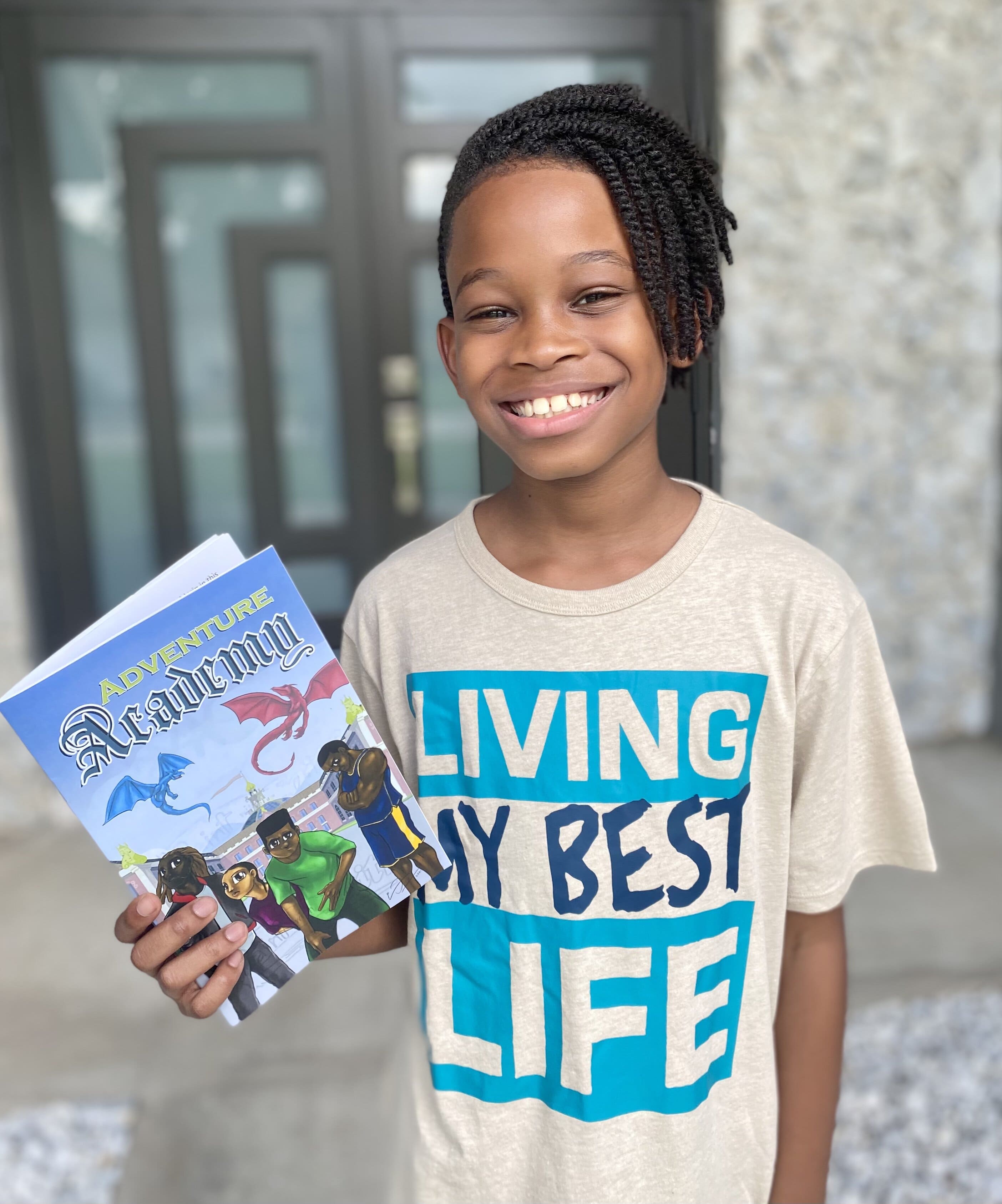 Child prodigy Ransom Dominic Johnson, III has written an exciting new children's novel series inspiring young readers to overcome challenges through positive affirmations, problem solving and teamwork.
The wildly entertaining book revolves around Jason and his little sister Clementine who aren't so thrilled about moving to their new home until they find what they think is a cool hideaway in Jason's new room. Now they're trapped and have just uncovered their hidden powers, met new friends, and fought off a dragon… or two! Will they pass the test to unlock the door to return to the room by breakfast?
Ransom Dominic Johnson, III is the second student to release an inspiring children's book through Positivity Pays Publishing. CEO Ramon Robinson coins Johnson as a "triple threat" with expansive talent in writing, music, art—the list goes on!
This action-packed adventure is not the average, run-of-the-mill children's book, given that it encourages young readers to:
Explore Their Imagination – As a child develops, imagination assists in the growth of social, emotional, creative, physical, lingual, and problem-solving skills in children.
Overcome Obstacles – Challenges are inevitable. Learning this early in life can be extremely beneficial. This process teaches children the real meaning of "if it's to be, it's up to me," and "the wound was self-inflicted", you begin to remind yourself not to do it again.
Understand The Value of Teamwork – The old adage is, "no one man (or woman) is an island". Collaboration has always been a great way to solve difficult problems. By working together, the team in Adventure Academy overcome insurmountable odds by defeating a mighty dragon and returning home safely.
Dream BIG – The author wrote this book at the age of 9 and hopes to inspire other children his age to not only dream about what they can accomplish years from now, but actually achieve their goals and aspirations as soon as possible.
Adventure Academy is scheduled to be released on September 24, 2021 and will be available in Kindle and paperback formats. Readers can get their copy on Amazon or on the Positivity Pays website.
For further information visit www.positivitypays.com and follow Ransom on Instagram: @crownmeking_dom.
Media Contact
Company Name: Positivity Pays
Contact Person: Media Relations
Email: Send Email
Phone: 954-501-1630
Country: United States
Website: positivitypays.com