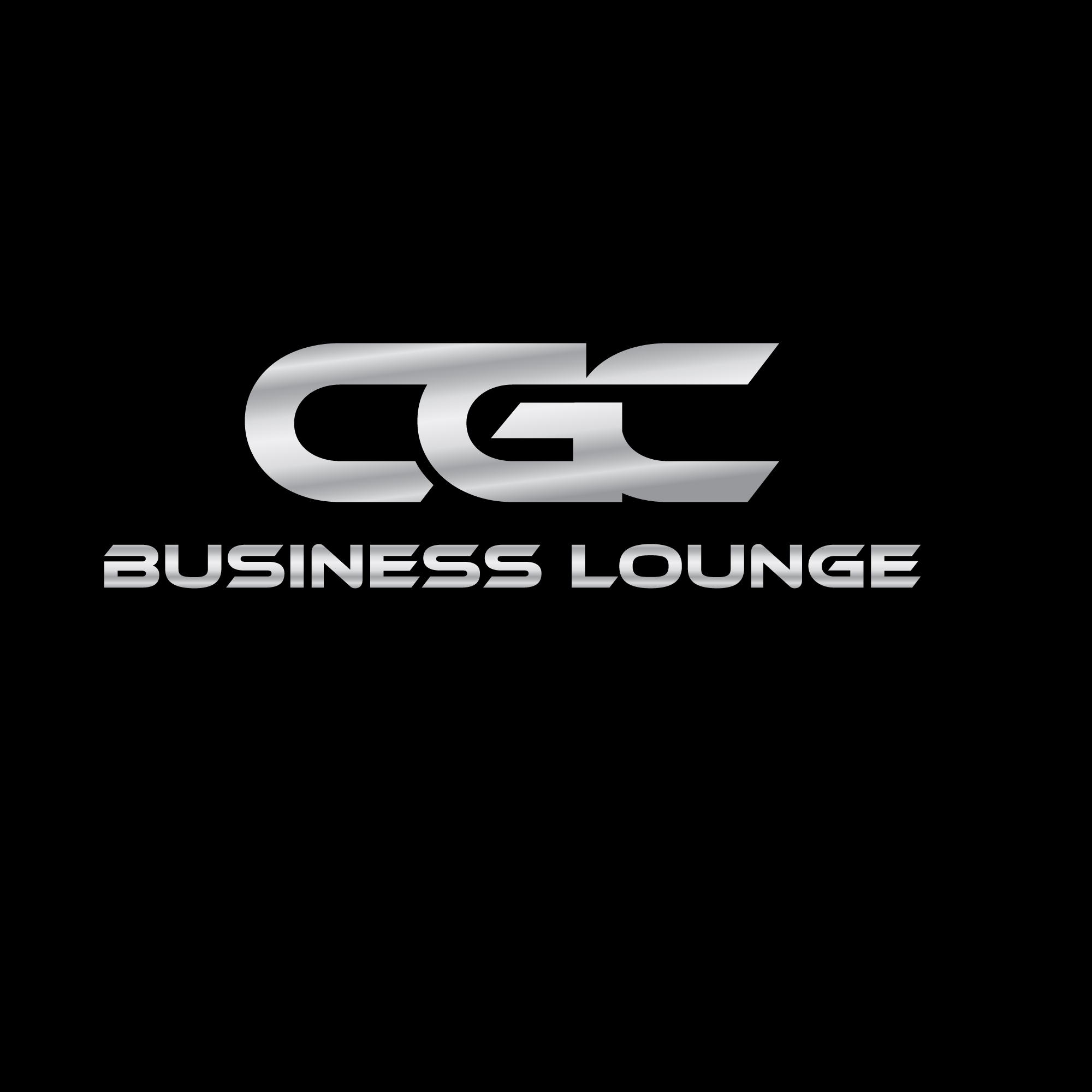 The event, which is slated for September 24, 2021, is tagged "How to Scale Your Business to Six Figures in 90 Days" and promises to be an intense training session that would raise the next generation of successful CEOs and entrepreneurs. Building and growing a business is a daunting task. It is why people struggle so much with it and believe that only the lucky or the super-talented can scale a business to minimum to earn six figures.
For many resilient business owners and entrepreneurs, lack of mentorship and guidance is one factor that has prevented them from scaling their businesses. Undoubtedly, big businesses and 'high net worth' individuals are best placed to help aspiring entrepreneurs. So, whether a person is interested in the art of being an entrepreneur or wants to start a business that has the support network to reach six figures, CGC Business Lounge is organizing a business Bootcamp that would teach participants the dynamics of having a six-figure business in 90 days.
Running a business has been a challenging venture, and as COVID-19 continues to wreak havoc in the United States and other parts of the globe, it becomes more difficult to scale a business. On this note, CGC Business Lounge is inviting the general public to our business seminar, where the basics of starting and scaling a business with proven strategies will be shared. The event is tagged "How to Scale Your Business to Six Figures in 90 Days" and would be held on September 24, 2021, from 4 pm to 6 pm PDT at Avila's Historic 1929 3252 Mission Inn Avenue Riverside, CA 92507.
CGC Business Lounge is a place for entrepreneurs looking to grow their businesses to the next level, where a true understanding of how access to capital, marketing, and asset protection pillars to a profitable business. The founders of CGC Business Lounge are experienced business coaches with a collective working experience of over 60 years. They have designed the "How to Scale Your Business to Six Figures in 90 Days" event for people looking to start up a business and entrepreneurs or business owners who have been in business but have a hard time scaling their businesses.
At the event, participants will learn the biggest mistakes made by 90 percent of entrepreneurs and how to avoid them. Other themes that will be covered during the event include:
How to gain access to capital
Financing options with SBA Loans
The 5 C's of Credit
Wealth Preservation
Wealth Distribution
Tax Mitigation
Advertising your business from Start-up to Succession
To book a spot at this game-changing business seminar by CGC Business Lounge, please visit https://www.eventbrite.com/e/how-to-scale-your-business-to-six-figures-in-90-days-tickets-162385219563 and get a ticket.
For more information, log on to www.cgcbizlounge.com or send an email to info@cgcbizlounge.com.
About CGC Business Lounge
CGC Business Lounge is a business consulting firm founded by Chastity Heyward, Geneva Freeman, and Christyna Giles Washington. The firm offers a level playing ground for entrepreneurs and business owners to master the dynamics of taking their businesses to the next level.
Please visit www.cgcbizlounge.com/about-us to learn more.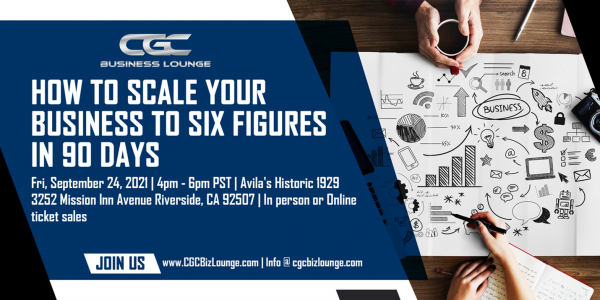 Media Contact
Company Name: CGC BUSINESS LOUNGE
Contact Person: Marketing Dept
Email: Send Email
Phone: (951) 254-2430
Address:11801 Pierce Street, Suite 200
City: Riverside
State: CA
Country: United States
Website: www.eventbrite.com/e/how-to-scale-your-business-to-six-figures-in-90-days-tickets-162385219563