Central Plus Finance Empowers Traders with Unparalleled Excellence and Cutting-Edge Technology in the World of Trading.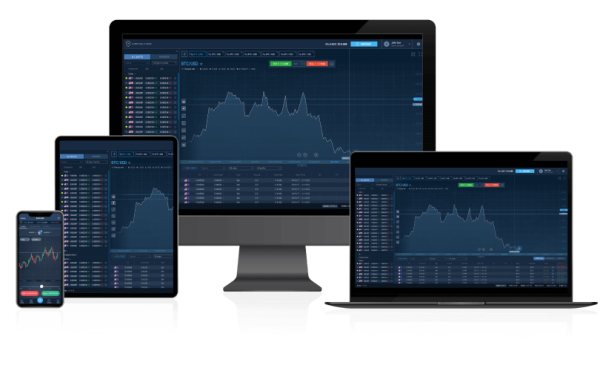 Central Plus Finance, a distinguished broker renowned for its client-centric approach and extensive educational resources, is revolutionizing the trading experience for traders worldwide. Central Plus Finance stands as the epitome of trading excellence with a commitment to empowering traders and providing cutting-edge technology.
Central Plus Finance believes that every trader has the potential for greatness. Their mission is to unleash this potential by providing a secure trading center that offers unparalleled excellence. With a proven track record of success and a team of seasoned professionals, Central Plus Finance is dedicated to offering the ultimate trading platform, empowering clients to trade with confidence and maximize their profits.
Central Plus Finance offers an unmatched trading experience through its innovative WebTrader platform. Traders can manage their investments and execute trades with speed and ease through any web browser. This user-friendly platform boasts a faster, clearer, and simpler trading process, empowering traders to make informed decisions and adapt to market conditions easily.
Recognizing that knowledge is power in the trading world, Central Plus Finance goes beyond being just a trading platform. They provide extensive educational resources to equip traders with the skills and insights needed to thrive in the markets. From beginner tutorials to advanced trading strategies, their comprehensive trading academy caters to traders of all levels, empowering them to take control of their financial future.
Staying ahead of the curve is crucial in today's fast-paced financial markets. CentralPlusFinance leverages cutting-edge technology to provide traders with a competitive edge. Their WebTrader platform offers immediate execution, slippage protection, and four pending orders (Buy Stop, Buy Limit, Sell Stop, and Buy Stop). With 0.01 lot sizes and the option for partial event closures, Central Plus Finance caters to the unique trading needs of each trader.
Central Plus Finance places the utmost importance on security and customer support. Their platform is built with industry-approved security protocols to ensure the safety of traders' funds and personal information. Traders can have peace of mind knowing they are trading in a secure environment. Additionally, the company's dedicated team of professionals provides personalized support and guidance, ensuring that traders have a positive and fulfilling trading experience.
Traders looking to elevate their trading journey should join the Central Plus Finance community today. Experience the unparalleled excellence of their secure trading center and discover the ultimate trading platform that will revolutionize the way you trade. With Central Plus Finance, traders can unleash their trading potential and embark on a journey of success and prosperity in the financial markets.
About Company:
Central Plus Finance is a distinguished broker known for its client-centric approach and state-of-the-art trading platform. With a commitment to empowering traders and maximizing profits, they stand at the forefront of the financial industry, offering unparalleled excellence in trading.
Media Contact
Company Name: Central Plus Finance
Contact Person: Media Relations
Email: Send Email
City: New York
State: NY
Country: United States
Website: www.centralplusfinance.com