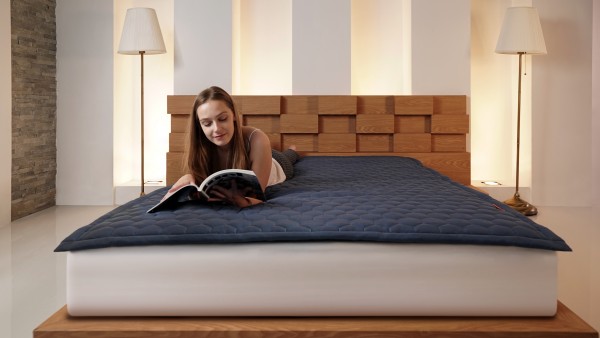 SP CARE (CEO Chang Dae Sung) and KAIST (President of Korea Institute of Science and Technology Shin Sung-chul) has agreed to a joint research agreement on, Cellion, a smart thermal mat system, for the first time in the thermal mat industry.
Cellion, a premium bed-top thermal mat brand by SP CARE, is equipped with a patented heating technology which allows zero-emission of harmful electromagnetic waves and is patented in over 41 countries including South Korea, the United States, Germany, the United Kingdom, and Japan. SP CARE and Professor Yoon Yong Jin had been pushing for the development of Cellion's technology for the past two years. This agreement is expected bring together the school-wide research capabilities at KAIST and allow a higher level of research and technology development.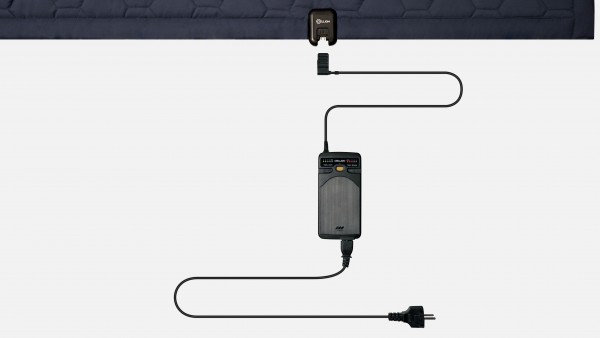 Professor Yoon Yong Jin, head of research in the project, is a Stanford University Ph.D in Mechanical Engineering, mechanical engineering professor at KAIST, and head of KAIST's Institute of Future Design and Manufacturing. Professor Yoon Yong Jin stated that raising and maintaining body temperature during the winter and in-between seasons is not only crucial for health but also for sleep. Moreover, he acknowledged that thermal mats, despite being used close to the body – 8 hours every day, or 123 days annually – left users inconvenient and insecure due to the overflow in market size and small and medium-sized enterprises, and safety issues in low-end products. For the past two years, Professor Yoon put in utmost effort to develop the globally most advanced thermal mat, and eagerly expects this opportunity to have an effect in congregating KAIST's knowledge and technical skills in the research.
The Cellion to be newly introduced uses a heating substance patented in 41 countries. It does not emit harmful electromagnetic waves, is easy to wash and manage, and features a free-volt function for instant use anywhere globally. Furthermore, it uses the ARAMID core heating technology, which is 5 times stronger than steel and heat-resistant up to 500°C, and typically used in bulletproof armor and fireproof suits. Unlike heating features in hot water mats which drop noticeably after 2-3 years, the technology not only allows a semi-permanent heating feature, but also keeps the thermal mat safe from electric shocks and fires by using a DC power supply.
SP CARE and KAIST (Korea Institute of Science and Technology) will carry out comprehensive R&D to develop the world's highest-standard thermal mat through this agreement. This includes the development of a thermal mat safe to use with IoT technology-applied memory foam and latex mattresses, and the improvement of sleeping environments through Cellion to induce an optimal sleeping environment. Seven masters and doctoral students from KAIST will be participating in the research.
SP CARE is a personal healthcare company leading the research and development of the premium bed-top thermal mat brand Cellion, functional sports product brand HOT CIRCLE, and custom color-therapy yoga mat brand van.mandala. SP CARE's headquarters are based in Daejeon, next to the KAIST campus, and also operates an office in Teheran-ro, Gangnam-gu, Seoul (Gen. Number 1644-3103).
Media Contact
Company Name: Cellion
Contact Person: Chang Dae Sung
Email: Send Email
Phone: +82 010-6542-2246
Country: South Korea
Website: www.cellion.net