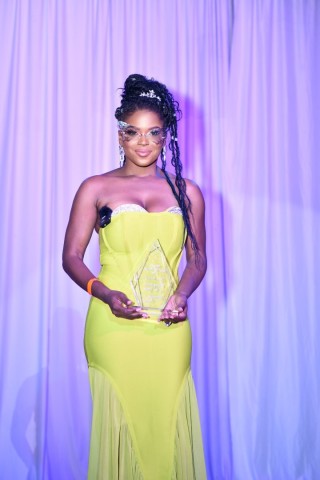 We are thrilled to announce that Dr. Hermanie Pierre has been named the Entrepreneur of the Year! This prestigious award recognizes her outstanding achievements as a visionary business leader and her exceptional contributions to the entrepreneurial community. There were 1800 submissions and top 46 contestants were in the category and I won.
The phenomenal achievement of Dr. Hermanie Pierre, former Miss Haiti, Engineer, Pilot and recipient of the Key to the City in Miami, as she is crowned Entrepreneur of the Year!
Dr. Pierre's remarkable journey from beauty queen to business trailblazer has been nothing short of inspiring. With her fearless determination and unparalleled vision, she has captivated industries far and wide, cementing herself as a force to be reckoned with the business world. She had now being recognized as an influential entrepreneur, she has consistently demonstrated unwavering commitment to excellence, dedication and an entrepreneurial spirit that sets her apart.
As an accomplished entrepreneur who fearlessly navigates uncharted territories, Dr. Pierre's passion for success knows no bounds. Her relentless pursuit of greatness has propelled her to new heights, while continuously uplifting those around her.
The accolades garnered by Dr. Hermanie Pierre are a testament to her outstanding achievements in entrepreneurship. From prestigious industry awards to international recognition for her remarkable impact, she represents the epitome of excellence.
Commenting on receiving this prestigious honor, Dr. Hermanie Pierre said: "I am deeply humbled and honored to receive this esteemed award. This recognition serves as a reminder that hard work, determination, and staying true to your vision can truly change lives."
As we celebrate this milestone achievement, let us recognize and applaud Dr. Hermanie Pierre for not only creating waves in entrepreneurship but also serving as a beacon of inspiration for aspiring entrepreneurs worldwide, as well as her new empowerment tribes group "Woman Entrepreneur International."
For media inquiries or interview requests with Dr. Hermanie Pierre, kindly contact:
Joycelyn Fairview, Public Affairs Specialist
Contact@womanentrepreneurinternational.com
Media Contact
Company Name: Woman Entrepreneur International
Contact Person: Joycelyn Fairview
Email: Send Email
Address:400 West Capitol Ave
City: Little Rock
State: Ar 72201
Country: United States
Website: www.womanentrepreneurinternational.com