The Cadmus Book Awards is delighted to unveil the outstanding winners of the 2023 competition, showcasing the finest literary works that have captivated readers and left an indelible mark on the literary world.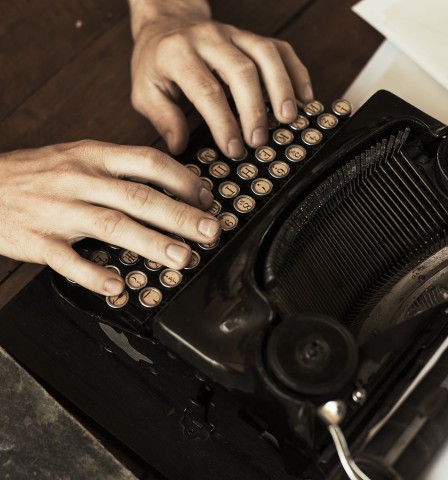 After an arduous evaluation of submissions spanning multiple genres, the Cadmus Book Awards expert panel of judges has selected a distinguished group of authors whose creativity, storytelling prowess, and dedication to the craft have been recognized and celebrated. The winners represent a diverse range of literary categories, from fiction and non-fiction to poetry and children's books, reflecting the richness and diversity of the global literary landscape.
"We are thrilled to announce the winners of the 2023 Cadmus Book Awards, and we extend our heartfelt congratulations to all the talented authors whose exceptional works have been acknowledged," said a Spokesperson at Cadmus Book Awards. "The Cadmus Book Awards aims to spotlight literary brilliance and honor authors who have poured their hearts and souls into creating meaningful and impactful stories."
The winners are as follows:
The Surreal Adventures of Anthony Zen Category: Humor/Satire
Traveling with Pandas Category: Children
Erift's Journeys: Secrets of The Sealed Forest Category: Children's Middle Grade/Tween
How Did I Get Here?: Traveling The Road To Resilience Category: Non-Fiction>Biography
Silver Valley Category: Young Adult
End of Crows Category: Other Fiction (For any Genre Fiction not listed)
Unholy Communion Category: Thriller/Suspense
Remembering When Category: Non-Fiction>Inspirational/Motivational
Quilt of Souls Category: Non-Fiction>Memoir
The Girl in the Toile Wallpaper Category: Fantasy/Paranormal
Unlocking the Novella-in-flash Category: Non-Fiction>Crafting/Hobbies/How-To
20 Ways to Increase Your Psychic Abilities Category: Non-Fiction>New Age>Metaphysical/Visionary
Biblical Economics 101 Category: Non-Fiction>Religion/Spiritual
The Sorceress of Lansheer Category: Action/Adventure
God's Gracious Killer Category: Christian (Fiction/Non-Fiction)
Kindred Spirits Category: Romance
The Lip Reader Category: Mainstream/Non-Genre/Literary Fiction
The C. R. Patterson and Sons Company Category: Non-Fiction>History
Self Ashored Category: Non-Fiction>Self-Help
Raven: Get a Grip Category: Non-Fiction
Three Woofs for the Dead, White and Blue Category: Mystery/Cozy Mystery
The Cadmus Book Awards commends these talented authors and their remarkable works that continue to enrich the literary world. For more information about the 2023 Cadmus Book Awards and to discover these inspiring works, please visit https://www.cadmusbookawards.com/winners.
Winners Receive
Each winner will receive:
A Physical Trophy. Crafted by Society Awards, the most prestigious custom design and manufacturing firm in the awards industry. Over the past several years, Society Awards has redesigned many of the world's top creative awards, including The CLIOS, Golden Globes, MTV's VMA, Academy of Country Music and American Music Awards. This trophy is a beautiful Crystal Book Award.
​
A digital Winner's Emblem to use on your cover, website, social profile, and in promotions​
– Listing on our website under the Winners section.
– An Amazon Book Review
– Social Media Exposure
– Ongoing promotional posts
– Links to where the book is available for sale.
The winners of the 2023 Cadmus Book Awards will receive not only prestigious recognition but also an array of benefits that will help elevate their literary careers. These benefits include extensive media coverage, promotional opportunities, and the esteemed privilege of being distinguished as a Cadmus Book Awards winner.
The Cadmus Book Awards seeks to foster an environment where writers, both established and aspiring, can share their creativity and connect with a broader audience. The competition serves as a platform for authors to gain well-deserved recognition and exposure for their literary contributions.
The name "Cadmus" holds historical significance and adds a meaningful layer to the awards. In Greek mythology, Cadmus was a legendary figure who founded the city of Thebes, leaving an enduring mark in literature through various retellings. This resonance with literature's roots encapsulates the spirit of the Cadmus Book Awards – to honor and celebrate timeless storytelling.
The Cadmus Book Awards extends its warmest congratulations to the winners and gratitude to all the participants who made this year's competition a resounding success. The exceptional literary works recognized in the 2023 awards are a testament to the power of storytelling and its ability to transform lives and shape the world.
For more information about the 2023 Cadmus Book Awards and to discover the inspiring works of this year's winners, please visit https://www.cadmusbookawards.com/
Media Contact
Company Name: Cadmus Book Awards
Email: Send Email
Country: Canada
Website: www.cadmusbookawards.com