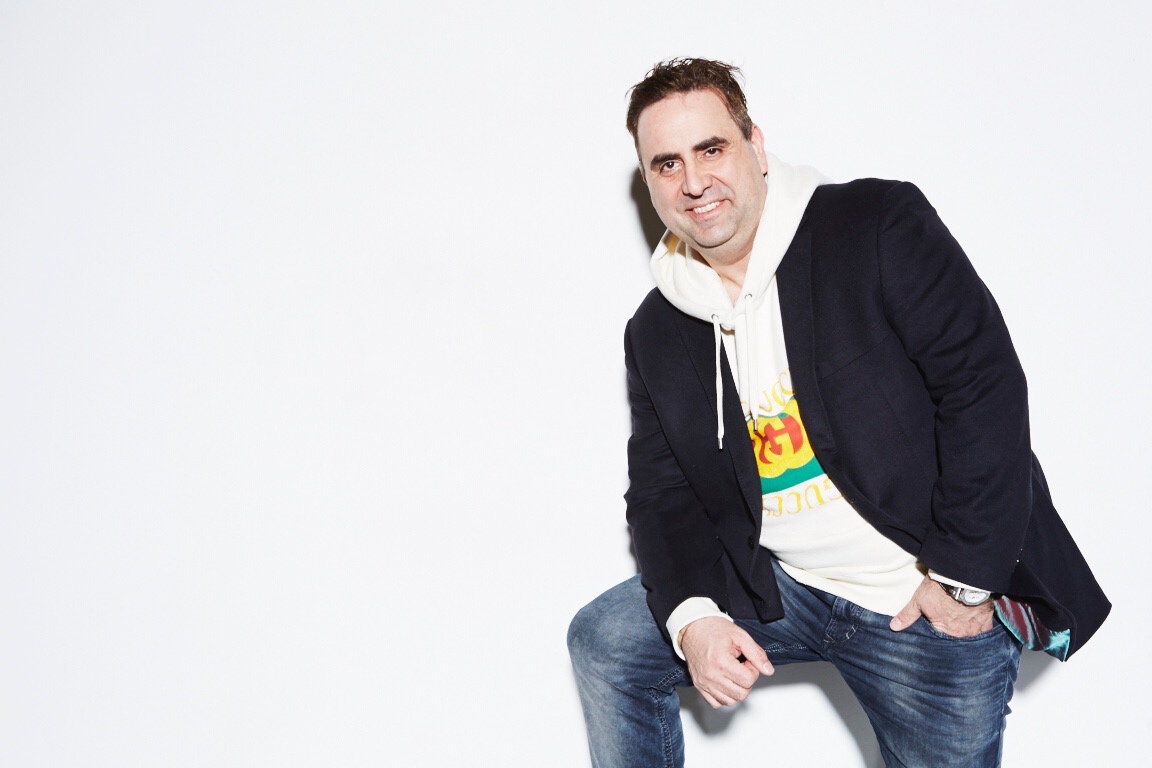 October 28, 2020 – Creating street art and reconstructing smiles may seem two extreme professions but not when you're New York's most celebrity dental Surgeon, Doctor Nicholas Toscano. Doctor Toscano is officially attached to 25 of NYC's biggest modeling agencies including Lions, Wilhelmina, One Model Management, Marilyn, Storm, and Fusion to name a few. He has worked with the biggest names in the modeling industry but while his reputation as a periodontal surgeon exceeds him, he has surprised everyone as the face behind 1Penemy, a world-famous street artist.
Doctor Nicholas Toscano is a board-certified periodontist who has attained celebrity status among celebrities. His periodontal and smile correction services has been used by world-famous models like Candice Swanepoel, Helena Christensen, Jasmine Tookes, Andreja Pejic, and, Real Housewives of NYC star, Sonja Morgan and many more.
Dr. Toscano's served 13 years in the United States Navy where he completed a General Practice Residency at the prestigious Walter Reed National Military Medical Center in Bethesda. His dedication in the line of duty won him three Navy and Marine Corps Achievement Medals, a National Defense Service Medal, Global War on Terrorism Medal, and two Navy and Marine Corps Commendation Medals, one of which were received for definitive life-saving treatment of a patient. Thereafter, he obtained his Periodontal Certification from the Naval Postgraduate Dental School in Bethesda, MD, and his M.S. degree from George Washington University.
Dr. Toscano is a well-respected figure in the Periodontal fraternity credited with authoring over. 30 published papers in scientific journals on surgical therapy, cosmetic surgery, and reconstruction of the mouth. He is currently a diplomate of the American Board of Periodontology and the International Congress of Implantologists.
While Dr. Toscano's artistry in periodontal reconstruction is a legend in New York, it surprises many to know, he is also world-famous street artist @1Penemy (stands for #1 public enemy). It appears that the Doctor's affinity for artistry has spilled over to street art for which he developed a parallel passion. The doctor has been inspired by many of his artist clients to express himself in his own unique style of model-based graffiti art.
Street artist 1Penemy's artwork revolves around models like Kate Moss, Cindy Crawford and Stephanie Seymour, and is most famous for his viral street artworks titled Model Mayhem trending on social media and Instagram. Model Mayhem is a depiction of mugshots featuring famous models and artworks by 1Penemy which can be found scattered around Soho, New York City. 1Penemy has also found a notable fan following among celebrities like Hugh Jackman, and Ryan Reynolds. In fact, media dailies are hailing his street artworks as a must have in art collections.
1Penemy will also be hosting an art show on Wednesday 28th October 2020 featuring his Model mayhem series at West 30th Street, Suite 801, New York, NY, 10001. Invitees confirming attendance are celebrities like Jemma Baines, Anja Leuenberger, David Alexander Flynn, Sean O'Pry, Fernanda Liz, Max Papendieck, Julia Vanos, Taras Romanov, Lisa Benson, Lea Reynolds, Justin Pons, Michaela Vybohova, Louisa Warwick, Andrew Warren, Walter Savage, Layercake, Paula Weckerle, Hannah Donker, Michi Delane, Simona Andrejic, Moti Ankari, Kirsty Godso, Isaac, Hinden Miller.
Doctor Toscano is a humanitarian and philanthropist who has dedicated his life to helping others. His works of charity are well known. He now hopes to use his newfound fame as a street artist for collaborations and gallery shows to raise money for charitable causes and women upliftment.
For more information: http://www.manhattanperiodontist.com/
For 1Penemy art show contact: info1penemyandvika@gmail.com
Instagram: https://www.instagram.com/1penemy/?hl=en
Media Contact
Company Name: Manhattan Periodontist
Contact Person: Doctor Nicholas Toscano
Email: Send Email
Address:116 Central Park South Suite 3
City: New York
State: NY 10019
Country: United States
Website: http://www.manhattanperiodontist.com/