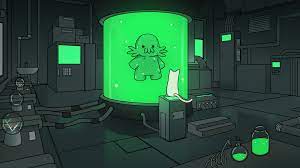 The team, constituted of 6 core members, is based in the United States. Their first project, Cougar Coin, was one of the most successful project of the Binance Smart Chain network in 2021, running from a 1K launching market cap and peaking at 2.5M, while attracting more than 30,000 investors.
They have joined forces once again to launch Catulu (TULU), a cryptocurrency operating on the DogeChain which functions as a governance token giving holders voting rightson the direction of the project. The goal of Catulu is to invest in NFT and Meme projects across the DogeChain ecosystem,thus creating a symbiosis with this new chain as Doge holders old and new migrate and develop within it.The project was stealth launched on September 10th 2022, and is quickly gaining traction and support.
Among Catulu's visions and ambitions are plans to integrate a generative AI art platform onto the Catulu website.The team feels that this new breakthrough in technology allows people to rediscover their creative talents and seektherapuetic value from it. The barrier being that accessing this sort of technology has a steep learning curve, unlessone is willing to pay for premium services to access it. The Catulu team intends to offer this service through a Dappwhich will allow people to experience AI art creation at no cost.
Another goal of the Catulu team is the development of a (Play2Earn) Pinball Game titled "NYAO Pinball".It will be a simple and engaging game that will enable Catulu holders to earn rewards in cryptocurrency by playing it.This game is accessed by obtaining a "NYAO" NFT (Non-Fungible Token) which will be minted for free for any $TULU holder,to use as your players avatar.
Social Media Handles:
Telegram: https://t.me/catuludao
Twitter: https://twitter.com/catuludao
Website: https://catulu.club/
Media Contact
Company Name: Catulu
Email: Send Email
Country: United States
Website: https://catulu.club/