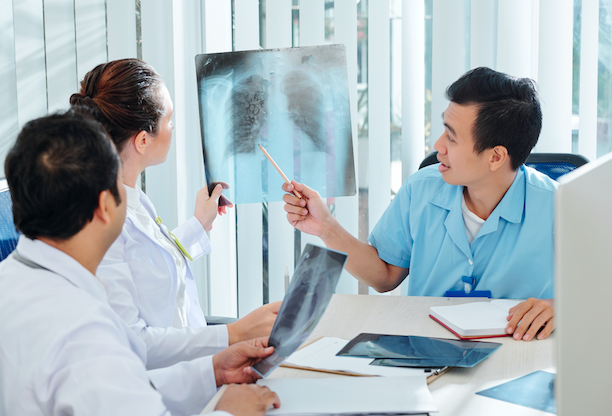 CRI Genetics, a leading company in DNA testing, offered its customers some solace and peace of mind on Friday afternoon. The company released crucial news about the 2020 coronavirus and ways to cope with the lifestyle changes people have been experiencing due to mandatory lockdowns taking place within the United States.
March 25, 2020 – CRI Genetics turned the tables for its customers on Friday by offering them a signature health report free of charge. Founded in 2016 by a Harvard geneticist, CRI Genetics combines DNA genotyping with breakthrough research to rebrand the way consumers see genetics. The company releases health reports that cover a range of common genetic traits such as alcohol metabolism, Vitamin A deficiency, and peanut allergies. On Friday, the company switched it up to address the deadly virus that has been sweeping the nation.
"Our primary focus is and has always been the health of our customers," says Mitchell Parks, head of the CRI Genetics' genetics department. "The occurrence of COVID-19 has made this a very stressful time for many people, especially our customers who are mainly over the age of 30," states Parks. "The main purpose of our informational blog posts and health reports on the virus is to alleviate everyone's fears. This is not the end of the world, especially if we continue social distancing and testing as many asymptomatic carriers of the virus as we possibly can.
The company stressed that it is giving out the information free of charge. They are not benefitting in any way from their reports and informational articles on the topic, other than knowing they are helping inform people.
Over a collection of three in-depth articles, CRI Genetics clarifies many general questions about COVID-19, such as who is the most at risk of getting infected, what are the general symptoms and how , and which countries have been hit the hardest. They also include ways to help with mental stress, how to deal with energetic pets, and key ways to make working from home better. A representative for CRI Genetics stated that the company intends to update every day through April 19th.
"Everyone is in this together," said Parks, "we should all try to help each other as much as humanly possible during this time."
Media Contact
Company Name: CRI Genetics
Contact Person: Media Relations
Email: Send Email
Phone: (800)-571-9216
State: California
Country: United States
Website: http://www.crigenetics.com