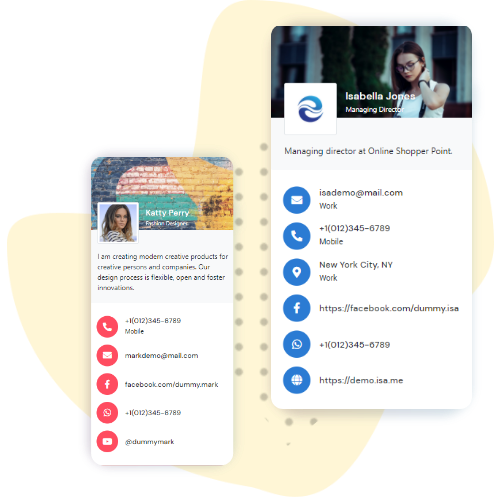 WITHOUT ANY PHYSICAL CONTACT, PROFESSIONALS CAN NOW SOCIALIZE & NETWORK IN THE CORPORATE WORLD WITHOUT HAVING TO WORRY ABOUT THE VIRUS
Business vCard has proudly announced that it is taking the very concept of business cards to the next level by introducing an infinite range of contactless digital business cards. A great business card is the best way to make a great first impression and with the world going through the worst pandemic in history, digital cards are the best way for socializing and networking in the digital sphere. Moreover, the Denmark based platform enables users to easily fill a profile and create a QR code for their visiting card.
"Users can send their Business vCard easily to anyone by simply sharing or printing a QR code," said the spokesperson of Business vCard, while talking about this new digital solution to grow and expand the business. "These cards offer the ultimate sanitary contactless experience, and a user can create as many business cards as they would like with different information on each card," he added. According to the spokesperson, users can share these cards with their colleagues, clients, friends, and family.
Our vCard or virtual card has become synonymous with the universal .VCF file format, which literally means Virtual Card Format and has been in existence since 1996. The vCards may also contain media like photos, audio clips, and videos, and they can be sent as email attachments, text messages, or QR codes through multiple platforms. These cards can be added anywhere from Facebook, Twitter, web sites, and even on the physical Business Cards.
For more information, please visit: www.businessvcard.com
Media Contact
Company Name: Sbusiness
Contact Person: Sune Bryfelt
Email: Send Email
Phone: 004550698580
Country: Denmark
Website: www.businessvcard.com