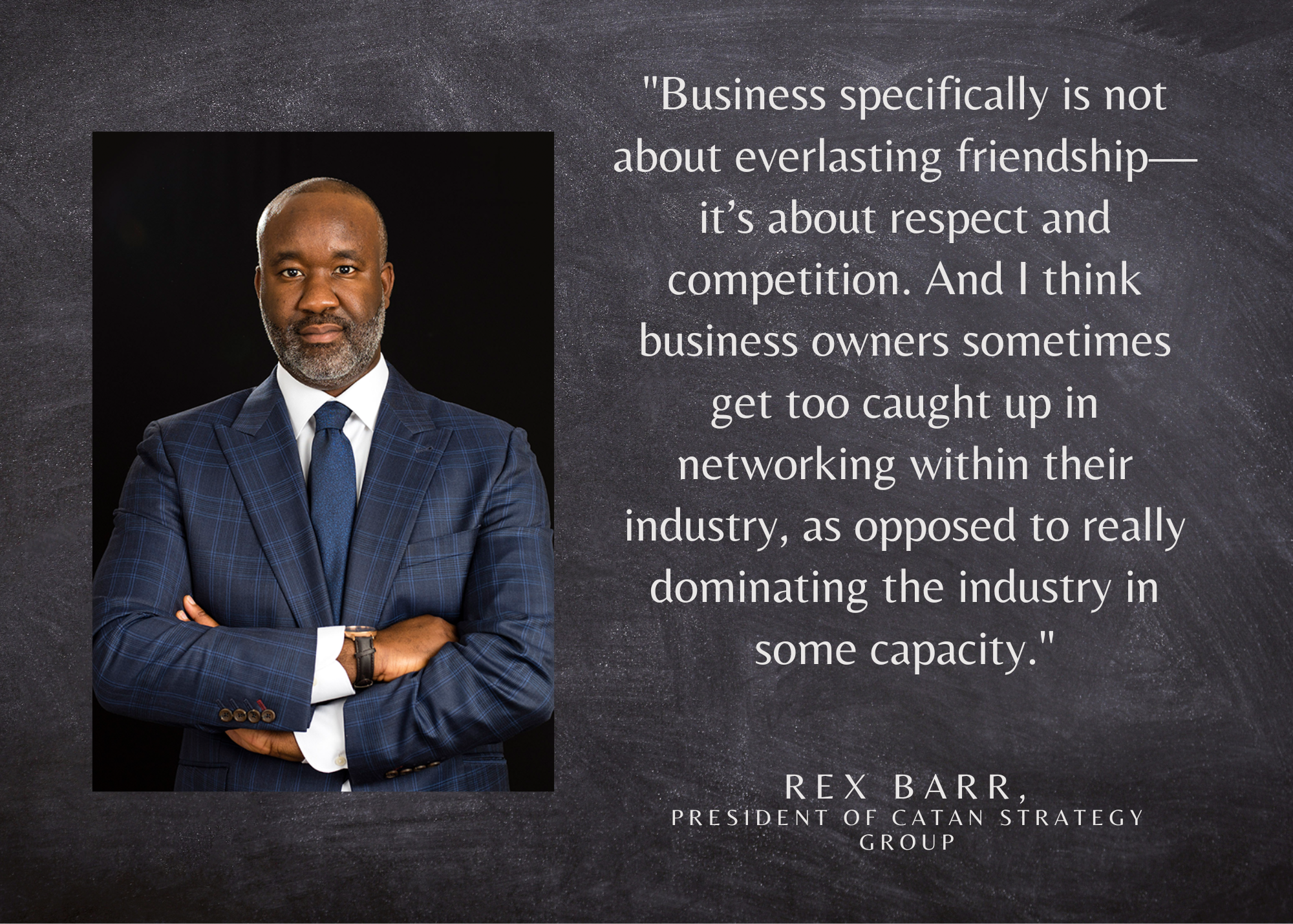 The President of Catan Strategy Group premieres a new digital platform from which he will publicize his ideas and share his press items.
Philadelphia, Pennsylvania – Oct 12, 2022 – It is with great pride and pleasure that veteran business executive, consultant, and philanthropist Rex Barr announces that his new official website is now live and ready to welcome visitors. The site, which can be found at rexabarr.com, showcases a variety of media relating to Rex's career, including photos, interviews, articles, and a selection of blog entries.
Among the exciting original content spotlighted in the website's debut is an in-depth interview with Rex conducted by freelance journalist Stefan Junge on behalf of an online periodical aimed at businesspeople and entrepreneurs. In the piece, Rex Barr touches on a wide range of subjects; everything from what inspired him to create Catan Strategy Group to some of the daily habits he practices that serve to increase his productivity. In one notable section, Rex is asked to cite an opinion he espouses that may be viewed as unpopular within his chosen field. "We don't all have to be friends to work together," he replies, elaborating, "Business specifically is not about everlasting friendship—it's about respect and competition. And I think business owners sometimes get too caught up in networking within their industry, as opposed to really dominating the industry in some capacity. Many people want to be looked at as 'one of' as opposed to 'the one.' But we all don't have to be friends in order to work together. It might not be a popular opinion, but this philosophy has served me well."
The new website also features the introductory entries of a blog written by Rex himself. In it, he addresses such topics as accounting tips for small businesses, effective marketing strategies for novice entrepreneurs, and an explanation behind the recent rise in popularity of non-fungible tokens, or NFTs—all subjects with which he has considerable experience.
In addition to all of this, the website also provides a number of ways to get in touch with Rex over social media, whether it be to inquire about his career as a business executive, consultant, and successful entrepreneur, or just to reach out and say hello.
A longtime proponent of digital media, the launch of his official website represents the realization of a long-held ambition for Rex Barr, and he is very pleased with the result. The site will be updated with original content on a regular basis.
About Rex Barr:
Rex Barr Jr. is a visionary businessman and entrepreneur with immense knowledge of business growth currently serving as the President of Catan Strategy Group, a well-respected consulting firm based out of Philadelphia, Pennsylvania. With decades of experience in business growth and consulting to his credit, Rex is known throughout the consulting industry as a capable, consummate professional who can be depended on to facilitate positive outcomes.
Recently, Rex Barr has found a new passion for philanthropic endeavors, which is evident from his recent involvement with several non-governmental organizations (NGOs), as well as his donations to educational institutes, and consultations for women-led businesses. Rex believes in sharing his success with the community and spreading positivity through profitable results for business owners.
Media Contact
Company Name: Catan Strategy Group
Contact Person: Rex Barr
Email: Send Email
Country: United States
Website: rexabarr.com