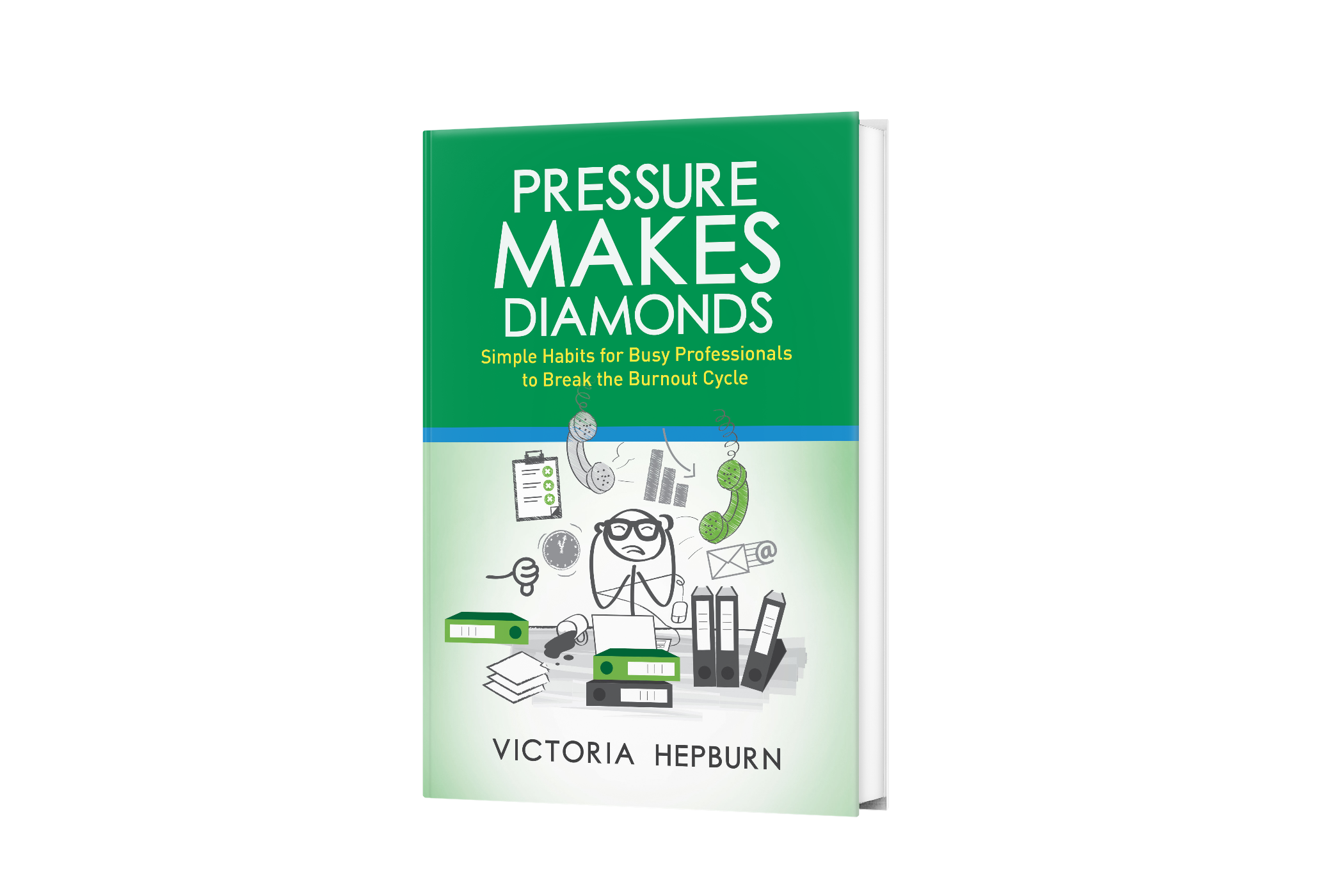 Along with a sense of pride, successful, career-driven professionals often experience stress, burnout, exhaustion, and worst of all, the nagging feeling that everything for which they've worked hard could fall apart at any moment. To help them get on the right track in both their life and business, Victoria Hepburn has released Pressure Makes Diamonds: Simple Habits for Busy Professionals to Break the Burnout Cycle.
Hackensack, NJ – January 4, 2021 – In Pressure Makes Diamonds, bestselling author and business coach, Victoria Hepburn, provides viable solutions for overcoming the burnout that is reaching epic proportions among professionals in the United States and many other industrialized countries. Through this informative guide, readers will gain the insight needed to reshape their perspective, focus on how they want to move forward, and strategize how to use the obstacles that have cut them down in the past to lift themselves up and shine as the talented, multifaceted individuals they are purposed to be.
"I thought burnout was something I had to put up with since everybody around me was going through crazy stressful days and getting run down as well… I started researching like my life depended on it and figured out a way to break my burnout cycle… The transformation I got after spending time learning and practicing new tools and after spending thousands of dollars training with business and mindfulness experts was nothing short of a miracle," says Hepburn.
The subject matters covered in Pressure Makes Diamonds, such as the power of resilience, letting go of perfection, and challenges that face the ambitious professional, will support those who are looking to reclaim their time and joy while they continue to grow and achieve in their careers. Hepburn also shares her proven BOOST formula as a blueprint for preventing frustration and removing personal roadblocks on the path to success.
Pressure Makes Diamonds gives busy professionals everywhere the tools and support they need to stop feeling frustrated, anxious, and stressed so they can confidently achieve their career goals. "You can get back on the path to loving your life without stopping your career or settling for less than you deserve."
Victoria Hepburn, ACC is an author, motivational speaker, and internationally certified business coach who partners with individuals and organizations seeking to use proven tools to strengthen their confidence, focus, and drive as they grow in their careers and businesses. Hepburn earned a Bachelor of Science in Chemistry from New York University and a Bachelor of Chemical Engineering from Stevens Institute of Technology through a dual degree program. She is an IPEC-certified professional coach and a certified Heartmath Coach/Mentor and was awarded an Associate Certified Coach (ACC) accreditation by the International Coaching Federation.
Published by Publish Your Gift, Pressure Makes Diamonds: Simple Habits for Busy Professionals to Break the Burnout Cycle is now available for purchase at www.VictoriaHepburn.com.
Media Contact
Company Name: Purposely Created Publishing Group
Contact Person: Shani McIlwain
Email: Send Email
Phone: (888) 949-6228
Country: United States
Website: www.publishyourgift.com