According to research of the wedding market in the past half year, BMbridal finds a number of different color trends of bridesmaid dresses 2019 coming through and the burgundy color is the biggest trend.
For a wedding, having bridesmaids is one of the traditions that will never die, but how to dress them has been changing gradually. Some brands are doing their best to meet expectation of brides who want to show their friends' personalities, rather than dressing them in an uniform. In the modern wedding ceremonies, mix and match styles with contrasting colors or styles is becoming more and more popular. Under this change, one of the most fashion forward brands, BMbridal.com, is making the task of keeping the bridesmaids happy on the wedding day a little easier.
As the most fashion forward company, BMbridal finds that burgundy color is set to be the biggest color trend for the bridesmaid dresses in 2019.
The color of the bridesmaid dress comes in many variations, but only a few colors tend to last a longer time. Burgundy, pink and blue are able to find a home in any wedding or any bridal party, no matter what the season is. But when it comes to spring or summer, the burgundy will be the best color for the bridesmaid dresses, which leaves the bridesmaid dresses popular when the weather is becoming warm up.
Burgundy has been a favorite color for a long time among the brides and the bridesmaids but this situation is even more exaggerated in 2019. BMbridal finds this trend based on the marketing research and they designs more burgundy bridesmaid dresses shown on the website, from which the brides and the bridesmaid will find a perfect bridesmaid dresses for the wedding.
Here are some styles that will give you inspiration for the perfect burgundy bridesmaid dress.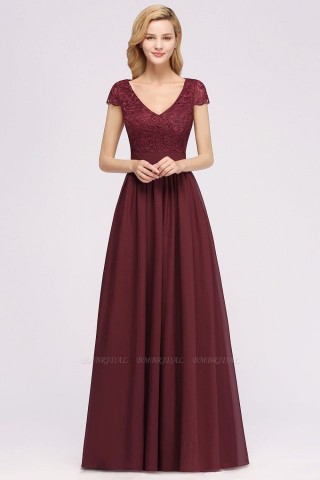 Lace Open-Back Bridesmaid Dress
The lace bodice makes this burgundy bridesmaid dress much more glamorous even if it is simple cut. The bride will have a bridesmaid who turns heads when wearing this dress with silver heels and deep red lips and accessorize with pearls.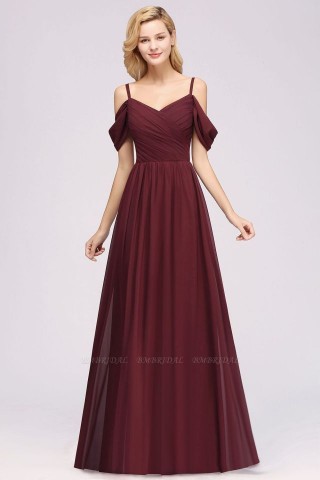 Spaghetti Straps Off-the-Shoulder Bridesmaid Dress
Looking at this burgundy bridesmaid dress, you will find a glamorous feeling with the feature of the cold shoulder neckline. You will find a charming and elegant bridesmaid dress ensemble when accessorizing with a necklace and neutral lips.
On BMbridal, the bridesmaids and the brides will find hundreds of different styles of bridesmaid dresses in more than 50 colors, in which the burgundy bridesmaid dresses are the most popular ones.
Media Contact
Company Name: BM Bridal Co., Ltd.
Contact Person: Drue Fitzgerald
Email: Send Email
Phone: 1-510-598-5158
Address:4982 Bayview Dr
City: Stockton
State: CA
Country: United States
Website: https://www.bmbridal.com