Video Link: https://www.youtube.com/embed/83XWaBBU4jo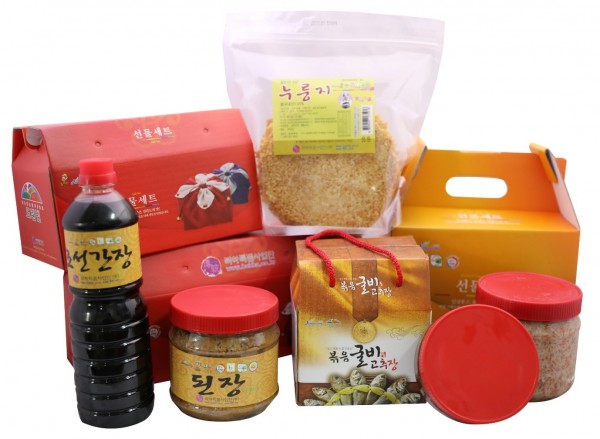 Bukha Teugpum Saeobdan, which produces traditional foods and local specialties, is drawing attention both domestically and internationally to Jangseong's traditional food.
Bukha Teugpum Saeobdan was established autonomously in 1990 to produce and sell traditional foods and specialty products by a gathering of 10 families in Yaksu-ri, Buk-myeon, Jangseong-gun, to increase the income in the rural area. Afterwards, Jang-ryu and traditional pickles were delivered directly to the highway rest areas; then, they entered Nonghyup Chang-dong Hanaro Club, and received the Jangseong-gun citation. Exports to the Americas began in 2005, and the US branch was established in 2011 to begin the exportation of traditional foods. In 2008, it was re-established as a corporate company, Bukha Teugpum Saeobdan, and started an export business that exports Jangseong products to the world.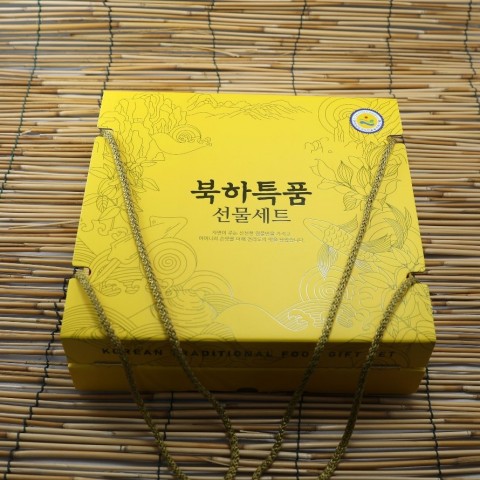 The major products of Bukha Teugpum Saeobdan include persimmon vinegar, persimmon leaf tea, dried persimmon, and pickles, made with persimmon, a special product of Jangseong. Starting with this, the company is continuously diversifying its product compositions by developing and producing packages suitable for consumer trends, such as small packaging and compression packs. It is reborn as a company that maintains the taste of tradition and maintains, develops, and specializes in traditional foods and local specialties to meet the changing dietary life of modern people. Paying attention to the quality, it has obtained various certifications such as traditional food certification, quality certification from Jeollanam-do branch, Namdo Mihyang, and High Seoul Awards, and continues the tradition of taste.
Based on this, the company provides its products various domestic and overseas distribution channels and conducted promotional marketing activities, and contracted with Nonghyup Hanaro Club, Shinsegae Department Store, and Lotte Department Store in Korea.
An official of Bukha Teugpum Saeobdan said, "With 2020 as the first year of exports for us, we are ready to target not only the domestic market but also the global market by continuously promoting various overseas activities such as overseas fairs, promotions, and market development groups. Later, as a "traditional food and specialty company of Jangseong-gun", we will make more efforts to continue the spirit of traditional food by producing products that meet the diverse needs and expectations of consumers around the world with the goal of unchanging taste and devotion despite the changes of the times."
Media Contact
Company Name: Bukha Teugpum Saeobdan
Contact Person: Jung Byungjun
Email: Send Email
Phone: +82 10 9048 2160
Country: South Korea
Website: https://www.gobizkorea.com/user/goods/frontGoodsDetail.do?goods_no=GS2020020687628&ctgryCode=S8888888880000&upperCode=M8888888000000&goodsNms=Soybean-paste&skwanSn=&speclKwanId=SPCCD0000623