Lee Chambers, the award-winning British psychologist, has featured on ITV News.
Lee Chambers, the award-winning British psychologist, has featured on ITV News speaking about the preparation and challenges facing British athletes at the Toyko Olympic games. Chambers, who has a background in elite sports, has been speaking on the impact of empty stadiums, the challenges of a five-year cycle, and the fears both inside the camp and surrounding the event at large.
Team GB have taken their largest ever team of athletes to an Olympic games on foreign soil. With almost 400 sportsmen and women ready to perform in a wide variety of sporting disciplines, it is a real chance for many to hit the podium and build awareness. One real standout is for the first time in history, GB will be represented by more female athletes than male, with GB's ladies impressively hitting qualification across the range of events held.
Lee spoke to ITV News about the impact empty stadiums could have on certain athletes, from how they play, to the decisions they make and their alertness levels. The social facilitation aspect for some performers provide valuable support and plays a role in them reaching their optimal level, and in some of the team sports, it also provides attentional cues that assist in keeping focus and concentration.
He also highlighted how crowds and supporters provided important external stimulation for some sportspeople that can be both a powerful motivator and intensity generator. It's these athletes who are highly in tune with their external environment, feel the emotion and the needs of the fans they are surrounded by. They will have to attempt to visualise and simulate these elements in this unprecedented version of the games.
There are also athletes who find elements of performance anxiety challenging, and the quieter and lesser stimulating environment in Toyko may be beneficial to them in the moment, giving them great control of their own internal dialogue. There is no doubt that these games will be different, and the flexibility of dealing with the balance of internal to external will be a challenge that certain athletes will master and perform optimally.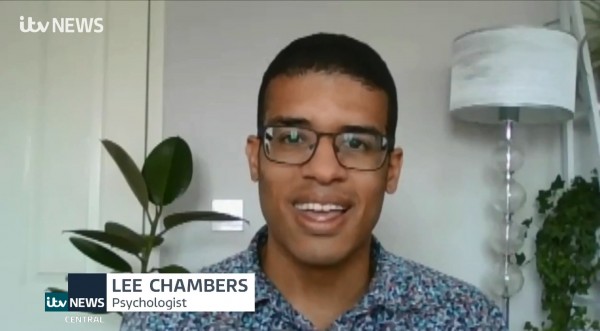 When asked about how he felt for the team out in Toyko, Chambers said, "The Olympics is a special moment in an athletic career, and my advice to the athletes is to stay as safe as possible, but still enjoy an experience, soak up every minute of it, and reflect on how well you have done to achieve your position after a 5 year cycle like no other. We are proud of every single one of you as a country, and we are all right behind you, even though we can't be there physically. If there is one thing I can say about every athlete I have worked with, it's that acclimatising and an ability to adapt are a part of your toolkit you have been honing for years, so you have what it takes to use this and excel on the biggest of stages."
The Toyko Olympics, which will run until the 8th of August, will be followed by the Paralympic Games between the 24th of August and the 5th of September. The opening ceremony was an orchestrated reminder of the challenges faced over the last 18 months, and the Olympic Flame was lit by tennis sensation Noami Osaka. We wish all Team GB athletes both success and safety in what will be an Olympic Games like no other.
Media Contact
Company Name: Press Release UK
Contact Person: PR Director
Email: Send Email
Phone: 01772 846144
City: Preston
State: Lancashire
Country: United Kingdom
Website: https://thriveglobal.com/authors/lee-chambers-1/