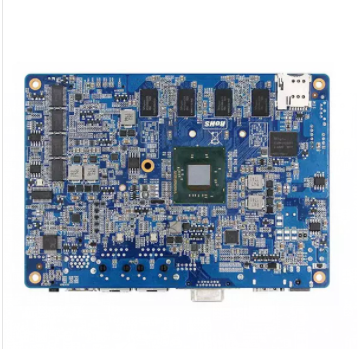 Printed Circuit Board Assembly, also known as PCBA, is the process of mounting various electronic components on the PCB. The circuit board before assembling the electronic components is called PCB. After the electronic components are soldered, the board is called a printed circuit board assembly (PCBA). The traces or conductive pathways engraved in the laminated copper sheets of PCBs are used within a non-conductive substrate in order to form the assembly. Attaching the electronic components with the PCBs is the concluding action before using the fully operational electronic device.
Applications of Printed Circuit Boards:
1. Lighting Applications
LEDs with aluminum-based PCB are very desirable for a number of applications and industries.
2. Consumer Electronics
Consumer electronics are the devices we use daily, such as smartphones or computers. Even the newest models of refrigerators often include electronic components.
3. Medical equipment
For medical applications, a small package is needed to meet the size requirements for an implant or emergency room monitor. Therefore, medical PCB tend to be specialty high-density interconnect PCBs, also referred to as HDI PCBs. Medical PCB may also be made with flexible base materials, allowing PCB to flex during use, which is essential for both internal and external medical equipment.
4. Industrial Applications
5. Automotive Applications
6. Aerospace Applications
Precautions for the manufacture of high-frequency circuit boards:
1. The impedance control is strict, the relative line width control is very strict, and the general tolerance is about 2%.
2. Due to the use of special plates, the adhesion of PTH copper deposits is not high. Generally, plasma treatment equipment is required to roughen the through holes and the surface to increase the adhesion of PTH copper and solder mask ink.
3. Don't grind the plate before welding resistance, otherwise the adhesion will be very poor, and can only be coarsened with micro-corrosive powder.
4. Most of the sheets are PTFE materials. There will be many rough edges when they are formed by ordinary milling cutters, which need special milling cutters.
5. The high frequency circuit board is a special circuit board with high electromagnetic frequency. Generally speaking, high frequency can be defined as frequency above 1 GHz.
Its physical properties, accuracy and technical parameters are very demanding. It is often used in automobile anti-collision system, satellite system, radio system and other fields.
Media Contact
Company Name: SHENZHEN KAISHENG PCB CO., Ltd.
Email: Send Email
Phone: 86-0752-8898101
Country: China
Website: https://www.pcbfuture.com/