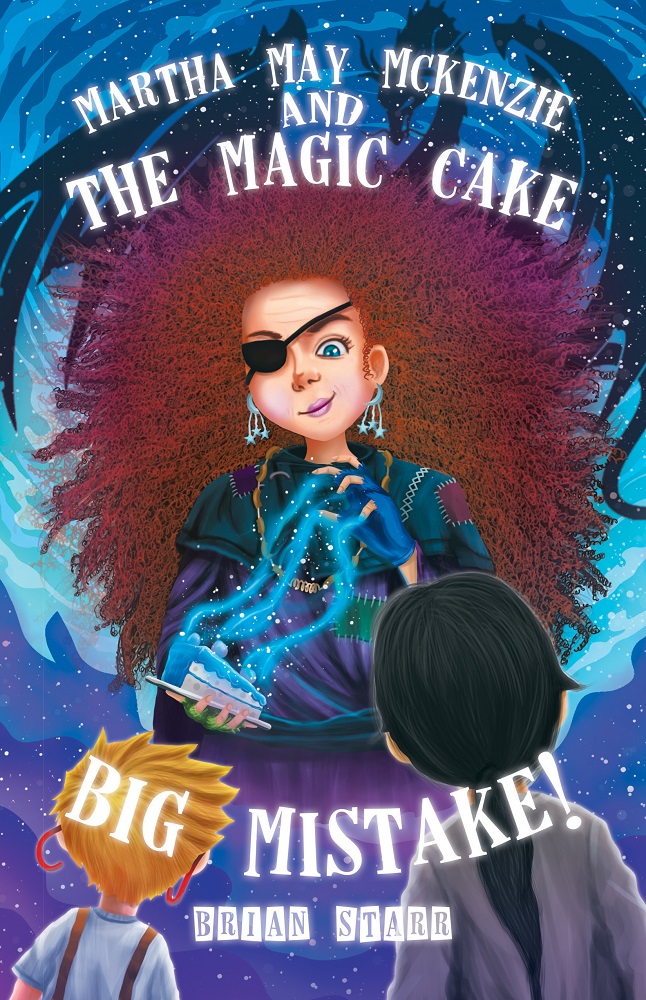 Unveil the secrets of The Witches Brew and join Martha May McKenzie on a spellbinding journey that blends magic, family, and laughter…
Brian Starr is thrilled to announce the release of a delightful and enchanting middle-grade fantasy novel, Martha May McKenzie and The Magic Cake Big Mistake. Released by Archway Publishing in August 2023, the book is already receiving rave reviews from readers and reviewers.
In this whimsical story, readers are introduced to Martha May McKenzie, a kooky and eccentric grandmother who may seem like an ordinary coffee shop owner, but in reality, she is a witch with a twist. Her coffee shop, known as The Witches Brew, serves as a cover for her magical abilities, allowing her to help grandmothers dealing with their mischievous grandchildren. Martha is far from conventional, even in the world of witches, and her unique personality shines through.
Martha's desire to mend the strained relationship between her two grandchildren, Trinity and Lucas, after the sudden loss of their father leads her to reveal her true identity as a witch. However, her attempt to use magic to bring them closer goes awry, propelling them all into a time-traveling adventure that tests their bonds and challenges their understanding of each other. As they navigate through unexpected twists and turns, they must find a way back home and confront the trials that lie ahead.
Author Brian Starr weaves a heartwarming and imaginative tale that resonates with readers of all ages. Drawing inspiration from his own childhood and experiences, Starr's narrative captures the essence of family, magic, and the power of belief. The story is filled with laughter, intrigue, and moments that will keep readers eagerly turning pages.
Martha May McKenzie and The Magic Cake Big Mistake is now available for purchase at major online retailers, including the Archway Publishing website and Amazon.
https://www.archwaypublishing.com/en/bookstore/bookdetails/844727-martha-may-mckenzie
https://www.amazon.com/Martha-May-McKenzie-Magic-Mistake-ebook/dp/B0CG8CPVFD/
About the Author:
Brian Starr's passion for storytelling began at a young age, fueled by his vivid imagination and knack for humor. Drawing from his own childhood and misadventures, Starr crafts stories that entertain, engage, and uplift readers. His latest work, Martha May McKenzie and The Magic Cake Big Mistake, showcases his talent for creating captivating narratives that blend fantasy with relatable emotions.
Media Contact
Company Name: BookBuzz
Contact Person: Amanda – PR Manager
Email: Send Email
Phone: 7065098422
City: New York
State: NY
Country: United States
Website: https://www.bookbuzz.net