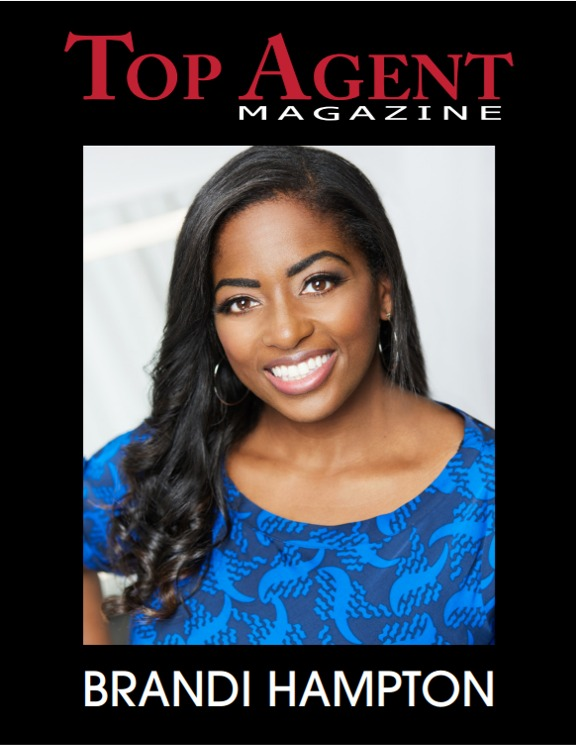 Brandi Hampton of The Hampton Collective has been featured in the Chicago Edition of Top Agent Magazine in November 2021. Top Agent Magazine is the premier real estate magazine featuring the foremost real estate agents, mortgage professionals, and affiliates in the USA, Europe, Canada, Australia, and New Zealand.
To be considered for a feature in Top Agent Magazine, all professionals must go through a nomination and interview process. Candidates are then evaluated based on their professionalism and productivity, as well as industry and community involvement.
The magazine features the top producing and most accomplished professionals in the real estate industry, offering an in-depth look at their careers and providing a blueprint for their success.
"Brandi Hampton is a stellar example of the kind of prominent leaders of real estate we are proud to feature in Top Agent Magazine." – Top Agent Magazine.
The multi-million dollar, top producing, Chicagoland real estate expert, brings her wealth of knowledge and expertise in the industry to present herself as a trustworthy source for up-to-date information. And adds that she loves helping her clients get the home or property they desire while increasing their net worth.
"It's exciting to be honored as a Top Agent by Top Agent Magazine. My goal is always to connect my clients to opportunities of homeownership for seasoned and first-time home buyers and provide visibility of generational wealth-building opportunities. It is truly rewarding to know that my hard work and dedication towards helping others achieve greatness are being recognized and I hope that this exposure further expands my reach to assist others in need."
Being nominated by Top Agent Magazine is considered a privilege as it speaks to a certain success level all real estate agents strive for. Top Agent has set itself apart as a trusted source of real estate information and inspiration.
Media Contact
Company Name: The Hampton Collective
Contact Person: Brandi Hampton
Email: Send Email
Country: United States
Website: https://thehamptoncollective.com/