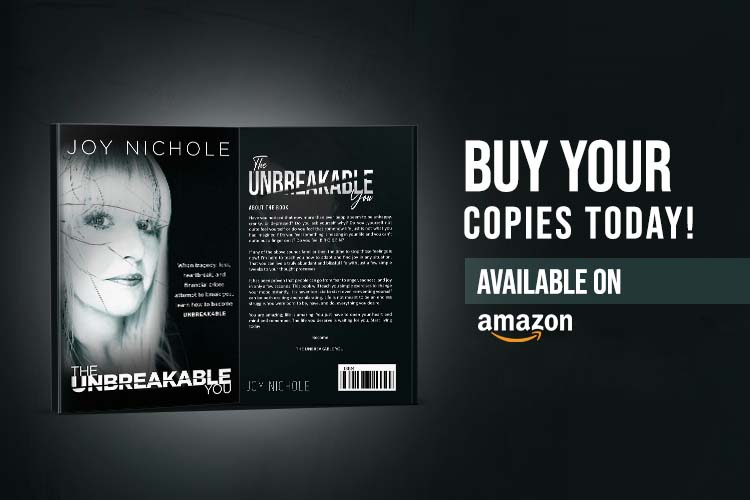 Self-discovery is one of the most formidable talents in a person's life, especially if they don't know the right way to bring it out of them. In not doing so, a person feels discouraged from going out in the world with unlimited options and living life to the fullest because of the doubts and myths they've heard sporadically.
Joy Nichole, an experienced certified counselor, empowerment facilitator, and author dedicated 16 years to helping people reach their highest potential, has written a book that guarantees her readers find meaning in life and see how to live from a new perspective.
The Unbreakable You is a self-help book for people of all ages because it's never too late to turn a life around for the better. Joy is renowned for helping people regain motivation and positivity through her company Serenity Wellness. The book is powerful work highlighting her personal and professional experiences to offer comfort, advice, and inspiration.
Although it looks like the synopsis has the book all figured out, there is much more that she wants her readers to see. Joy's mission is to transform the world through a new way of thinking, helping those she touches eliminate the false beliefs that keep them feeling small and unfulfilled.
She says,
"I will explain how this current moment is all that matters. The lack of this knowledge is the only reason you unconsciously choose not to experience greatness in your life. In the pages that follow, we will walk together as you learn how to apply the Law of Attraction in your life. And you will become the unbreakable you. You will learn why it works and how to apply it to achieve your goals."
The Unbreakable You is now available on multiple platforms, with Amazon having various versions you can get your copy in.
Media Contact
Contact Person: Joy
Email: Send Email
Country: United States
Website: amazon.com/Unbreakable-You-Joy-Nichole-ebook/dp/B0C3RXPM34/ref