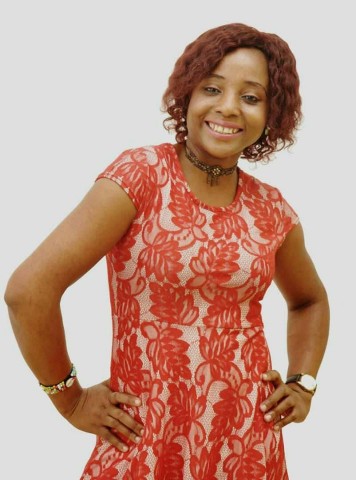 Zelinen is a talented artist who finally found the courage to follow her passion and begin her journey into the music industry with the release of her debut song "Live Fully", available on Google Play, Pandora, Napster, Tidal, Deezer, and Amazon music among other digital platforms. Her new song is about living life to the fullest, tuning into the pure positive energy that is inside every human being and using it to design your life as you want it to be. In her words, this song inspires one, "To truly believe in our inexhaustible capacities and endless possibilities to achieve wonderful things for joyous expansion."
Zelinen's life changed after she attended a two and a half-day seminar called "Paradigm Shift" by renowned author and motivational speaker Bob Proctor. After the seminar, the candidates were granted a 14 days replay and during that time, while listening to Les Brown, Zelinen came up with the idea of her song "Live Fully". Meanwhile, as a bonus to participating in the Paradigm Shift Seminar, she got the access to attend a 42-day program "Magic in your mind" by Bob Proctor and Mary Morrissey, which further inspired her to turn the idea of the song "Live Fully" to a reality.
Attending those seminars enabled Zelinen to overcome her limiting beliefs and understand her true desires. Talking about her life-changing experience, Zelinen says, "Despite my own limiting beliefs I decided to ignore them and just to go through with the project. The quote by Joseph Campbell 'the cave you fear to enter holds the treasure you seek' learned in that seminar was a game-changer for me, and the reason why I attended that seminar on personal development, the very first one in my life was to be able to know more about myself and who am I."
Through her music, including her debut song, Zelinen wants to give the same message to the people, "We can truly have anything we want if we tuned in to that non-physical part of us; there is no limit except those we impose to ourselves including self-sabotage, limiting beliefs, insecurity, and self-destruction."
Born in Cameroon, on January 13th, 1984, Zelinen is a single mother of a 14-year-old boy. She is enjoying her life to the fullest and wishes to inspire others to do the same with her music.
Listen to her latest song "Live Fully" on Spotify, Apple Music, and YouTube.
Media Contact
Company Name: Tunego Online Digital Music Distribution
Contact Person: Zelinen
Email: Send Email
Country: Cameroon
Website: www.tunego.com