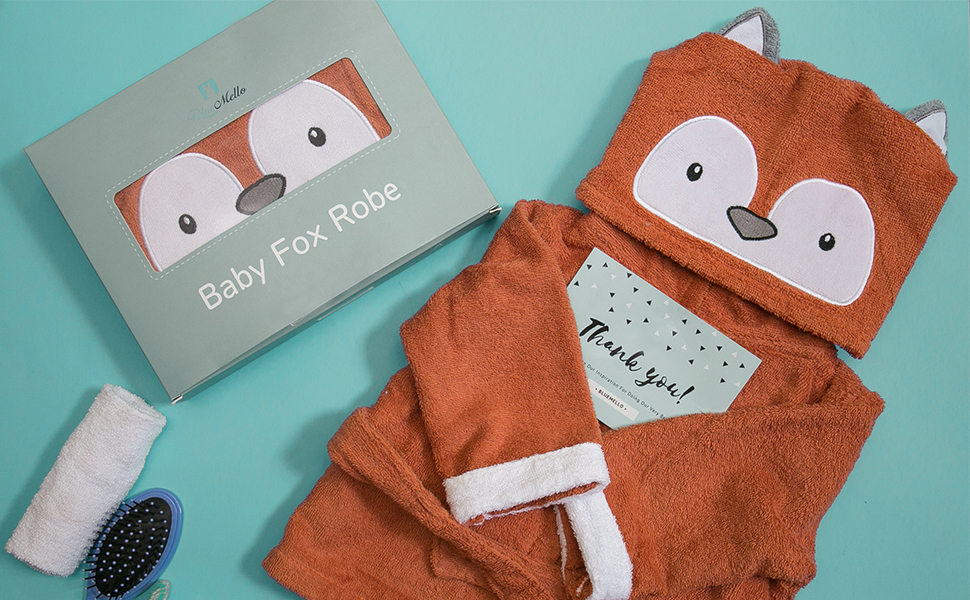 BlueMellomakes the most adorable little bathrobes for babies, and these adorable little pieces can be bought easily on Amazon or from Walmart. What could be cuter than a baby? Guessed right, that's a baby in a bathrobe! These bathrobes are made from the softest fabrics suitable for baby skin and can be used for babies between the ages of zero to six months.
BlueMello is a small, family-owned business which was started by a couple after the birth of their first child and has been running for a little over two years. Their idea was to create a soft and nice, comfortable bathrobe which their infant could use for bath time. Unfortunately, what they found in the markets were a little rough and too heavy for their little baby so they took upon themselves to make something softer, smoother and more lightweight for babies that age.
Creating the BlueMello baby bathrobes took months of studies, research and development to come up with the perfect bathrobe for their baby and other infants too! The BlueMello bathrobe for babies can be described as comfortable, breathable, soft, cute, smooth, lightweight and a revolutionary product which every baby should own.
"With close to 200 reviews on Amazon, parents from all around the world are loving our innovative bathrobe," say the delighted founders.
The BlueMello Baby Fox Bathrobe is an ideal bathrobe for babies up to six months old, is hooded for extra protection, and made with ultra-soft fabrics fit for a baby's skin with unique features. Aimed at offering luxurious softness which is comfortable and gentle on a baby's skin, it keeps babies warm and snuggly, and is ideal for sensitive skin with 100% cotton material. The product also makes for a perfect baby shower present, and is guaranteed with an easy refund policy. This product will make babies happier and cuter in an instant!
For more information, please visit: https://www.amazon.com/dp/B07ZVCLW9M/
Media Contact
Company Name: BlueMello
Contact Person: Kevin Zhen
Email: Send Email
Country: United States
Website: https://www.amazon.com/dp/B07ZVCLW9M/